And so begins my favorite week of the year. The TED conference, this year being held in Long Beach, California.
TED is an assembly of big thinkers. It was started 25 years ago just as the world's of Technology, Entertainment and Media were converging. The original idea was to bring together some of the brightest, most influential thinkers in each of these areas to collaborate (or hey, at least get to know each other).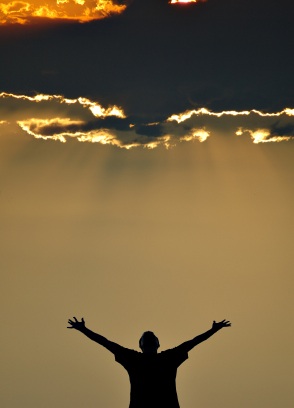 Today, TED has grown into one of the most influential gatherings in the world, frequently mentioned in the same breath with Davos (world economic forum). I was invited to attend TED five years ago, and have anxiously returned ever since.
The format is unusual. There are nearly 50 presenters, each given a strictly timed 20 minute presentation slot. There is no Q&A. Rather, nearly all of the presenters stay for the entire conference and engage directly in conversation. The beauty of TED lies in the powerful exchange that takes place in the halls, over cocktails and at the dinners.
The guest list could not be more eclectic. These days, there are more celebrities (actors, musicians, politicians), but at the heart of this group of attendees are people you likely have never heard of. These are the scientists what have found a cure, the photographer who has won the awards, the professor who is on the verge of a life changing breakthrough, the artist who has invented a new form of expression, and the young entrepreneur who stumbled upon an idea that has captivated the world.
Together, they create a fascinating potpourri of conversation and inspiration. A very casual setting, what first strikes you is just how normal everyone appears. That is until you ask the question, "What do you do?" You find yourself humbled by almost everyone you meet. It's not only that they each seem to have done more than you. They have also done it so differently.
Over time, it is natural for anyone to sink deep into his or her own cocoon of daily work. We socialize with coworkers, go to conferences with peers, and reach out to colleagues from within our industry. The result of this career myopia is that we fail to see that there are literally thousands of different ways to succeed in the world. Thousands of different ways to have an impact, and to achieve something noble with your life. This is the first lesson of TED.
But the more powerful lesson is not what we can achieve as individuals, but the enormity of what we can achieve together. Each year I come to TED excited. I participate with humility. And I leave with the feeling that propelled by a diverse community, any one of us has the potential to spark an idea that will change the world. The excitement of TED fills the week, but the sense of opportunity and obligation to take the gifts you have been given and have an impact lasts the entire year.
It is this gift of empowerment that has forever changed the way I react to situations. How natural, when confronted with major problems in the world, to simply turn the other way. Now in these situations, I stop and ask myself, "what would TED do?" TED would not turn away, for TED knows that there is a solution to almost any problem, and it is our obligation to act. Right here. Right now.
Through TED.com, the ideas and insights revealed at the TED conference are now being shared around the world. It is my hope that millions more will embrace TED's larger meaning. When faced with difficulty, there is always hope. When frustrated with obstacles, there is always creativity. And when exposed to the world's most daunting challenges, rather than turn away, you must stop, and ask yourself;

What would TED do?