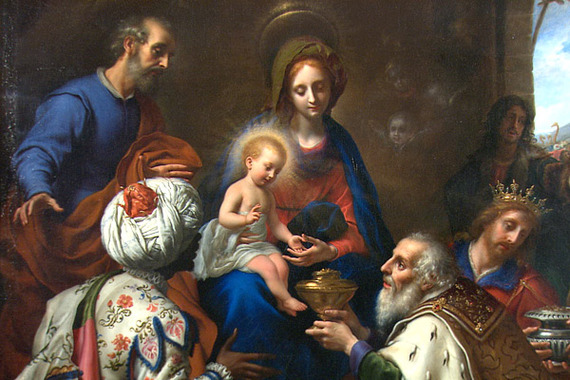 In the seven countries we visited to film Rick Steves' European Christmas, Christmas is more than just December 25th -- it's a season that lasts for more than a month. This isn't to give people more time to shop, but to fit in all of the holy days and festivals.
First comes Advent, the time to anticipate the "arrival" (advent) of the baby Jesus. Advent begins four Sundays before Christmas Eve. In Europe, this truly is the start of Christmas, since advertisers are reluctant to commercialize the season any earlier.
Next up is the Feast of St. Nicholas, celebrated mostly in Catholic countries with lots of gift giving on the eve or day of December 6th. In some countries, St. Nicholas' Feast is even bigger than Christmas Day.
December 13th brings Santa Lucia Day -- a highlight in Scandinavia, when young girls decked out in candles lead processions promising the return of the light.
For many Europeans, Christmas Eve is the main event, celebrated with Midnight Mass and a grand meal. Others concentrate on the family time and gift giving of Christmas Day.
But for those who really get into the holiday spirit, December 25th is just the start. The Twelve Days of Christmas -- featuring more parties, gift giving, and the ringing in of the New Year -- stretch from December 25th until January 5th. This period is followed by Epiphany (January 6th), the day the Three Kings delivered their gifts. The Christmas season finally goes into hibernation after this...until next year.