Touring Munich, I found myself experiencing both the very high end and the very low end of the tourist spectrum. And both ends were having a blast.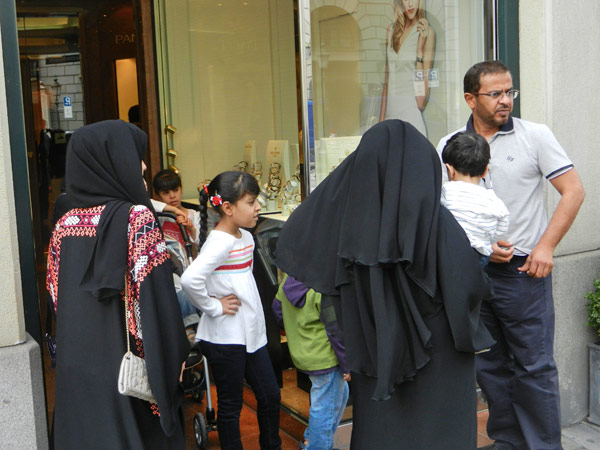 Guides in Munich told me that the elegant Maximilianstrasse, famous for having all the finest luxury stores, is busy with shoppers from places like Dubai and the United Arab Emirates. Skeptical, I walked there and found an amazing scene. A majority of the people I saw on the street were wealthy, conservative-Muslim Arab families dressed men, happy children and women covered in black burkas. Locals explain that these families come here for medical treatment (operations, especially eyes and heart). They make a vacation out of it, bringing the whole family and often their car and driver. (You see lots of cars with Middle Eastern plates on Maximilianstrasse.) The shopping is great, there's no stress (like they might feel in London), security is excellent, and the weather is cool.
Coming from a world with such controls and constraints, being here -- free and financially able to do whatever they like -- has great appeal. Germans politely provide the service, happy to make back some of what pours eastward every time they visit a gas station.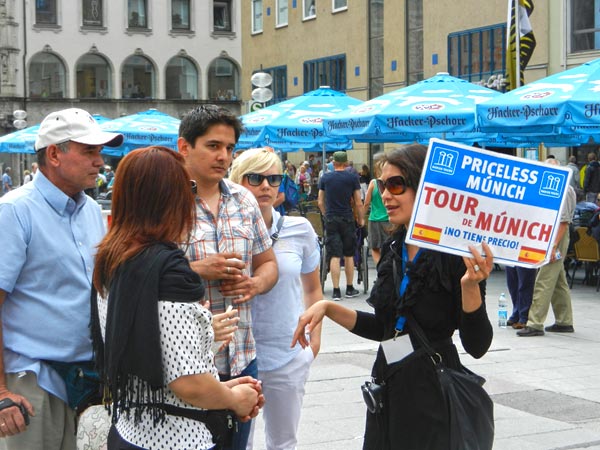 Far from that world where money just spurts from the desert, Western tourists gather under Munich's Glockenspiel each morning at 10:00 to sort through all the free tours. Like used cars are now called "pre-owned vehicles," free tours are now called "priceless tours." The guides are up front with their tour members: The boss charges the guide €2.50 per person on the tour, so they'll do their best to provide a great walking tour -- and hope that the average tip will exceed their cost. It seems to work fine, as there are more and more of these "free" tours. Even paid-tour competitors, who complained about their "free" rivals in years past, are having to compete on this same basis.
SUBSCRIBE AND FOLLOW
Get top stories and blog posts emailed to me each day. Newsletters may offer personalized content or advertisements.
Learn more