When we travel, it's important to balance our desire to stick to a set itinerary with the freedom to embrace spontaneity. It takes discipline to let serendipity trump carefully laid plans.
For me, a fundamental goal in my travels is to have meaningful contact with local people. When an opportunity in this regard presents itself, I jump on it. Driving by a random cheese festival in Sicily? Stop the car. Get out. Eat cheese. Experience it. Hiking through England's Lake District and popping into a pub for a drink? Don't sit at a table. Sit at the bar, where people hang out to talk. Dinnertime in Mostar, Bosnia? Don't go to the touristy riverside places again. Turn away from the cutesy Old Town and head out to "The Boulevard" -- the front line of the recent sectarian troubles -- and be the first American tourist to eat at a new local eatery. Talk with the owner about how Muslims and Croats are now (tentatively) coexisting in peace. Connecting with people is what enlivens your travel experience.
As both transportation and communication speed up, it's more important than ever to slow down and smell the roses...or even the people. I was sitting solitary on a bench enjoying the floodlit facade of the cathedral in Reims, France. It was dark, and I was munching on a late dinner -- a rustic baguette with cheese. Suddenly the bum on the next bench leaned over and offered me a swig from his crumpled-up plastic bottle of red wine. I didn't take it...but the gesture and his smile, juxtaposed with that glorious Gothic facade, warmed my meal and helped complete an experience that gave me a memory I'll enjoy for the rest of my life.
Especially when you get out of your comfort zone, you replace general stereotypes and media-created images with more accurate impressions from firsthand experience. Before going on my recent trip to Iran, I figured people there would be angry at an American they'd meet on the street. What I found reminded me that only by actually going someplace in person can you understand the sentiment of people living there. We were stuck in a traffic jam one day in Tehran. I was just sitting patiently in the back seat of our car when the man in the next car motioned to our driver to roll down the window. He handed over a bouquet of flowers and said, "Please give this to the foreigner in your back seat and apologize for our traffic." While certainly not what I expected, this was typical of the warmth and friendliness I experienced throughout my adventure in a country that is supposed to be our enemy.
Like skiing with bent knees makes the moguls fun, good travelers enjoy the bumps in the road. They risk making mistakes, get out of their comfort zones, and have a positive attitude. I like to say that if things aren't to your liking, change your liking.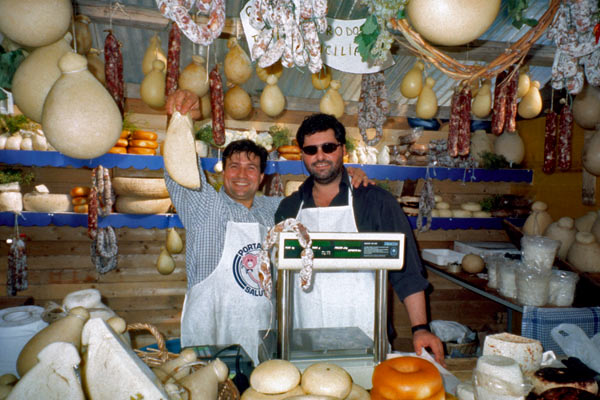 These Sicilians are evangelical about their cheese. If I didn't stop the car and get out, I would never have met them.
SUBSCRIBE TO & FOLLOW LIFESTYLE
HuffPost Lifestyle is a daily newsletter that will make you happier and healthier — one email at a time. Learn more