I am thankful that our Rick Steves' European Christmas special has become a standard part of public television holiday scheduling. Most stations run it each Christmas. I brag that for everything we eat in the program, there's a recipe in the companion book, Rick Steves' European Christmas. Making this book, we collected European recipes throughout our Christmas travels. We simply converted their grams, milliliters, and Celsius to teaspoons, cups, and Fahrenheit for American cooks. But I'm no cook, and I just trusted what my European friends told me. And over the years, I've wondered -- did we do it right? Do the recipes work?
When our publisher asked us to print a new, improved edition of the book, my staff reminded me that no one had ever really tested these recipes. Obviously, that needed to be done. So the cooks on our staff rose to the challenge and volunteered to actually cook up each of the Christmas treats (just in time for Easter).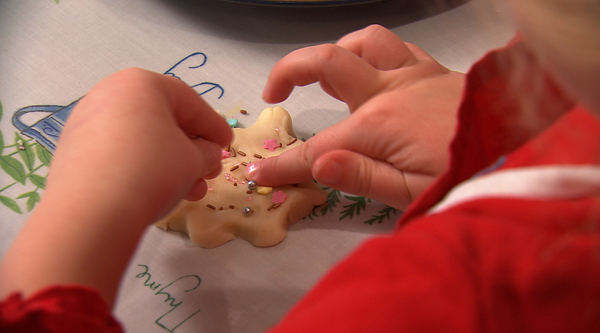 After scouring local markets for ingredients (some harder to find than others), our tour-guide cooks donned their aprons at home and baked up a sleighful of holiday goodies, from mince pie, Christmas pudding, and gingerbread, to panettone (Milanese sweet bread), panforte (dense Italian fruitcake), and julekake (Norwegian Christmas cake). They served beef tenderloin with good French wine, sipped hot German glühwein, and dipped bread in a communal pot of bubbling Swiss fondue.
The test kitchen results are in. It turns out that the book's recipes are pretty darn good. We've rewritten a few for clarity, but most needed just a couple tweaks here and there. Among the changes for the new edition, we'll adjust the baking temperature for the panettone, cut the Christmas pudding in half (really, who needs four pounds of the stuff?), amp up the citron and dried fruit in the julekaka, and do a better job of explaining how to prepare the perfect beef tenderloin.
The test cooks have my appreciation -- and some new favorite holiday foods to share with family and friends. Look for the new edition of Rick Steves' European Christmas later in 2013, when you can try out the updated recipes for yourself. And let me be the first to wish you a merry Christmas!