The six islands comprising the Fortress of Suomenlinna in Helsinki, Finland, have the kind of forlorn beauty that one would expect in this pocket of Scandinavia -- and a quirky, varied culture all their own. Where else are you going to find ancient canons, thousands of birds, active military personnel, beaches, brick walls and a few hardy residents only a short ferry ride from a major European metropolis? This is the place to explore if you've had it with tourist traps, shopping, other travelers, and, well, people in general. Pack your camera and some good shoes, because the scenery along the walking paths will put you back in touch with your soulful solitude.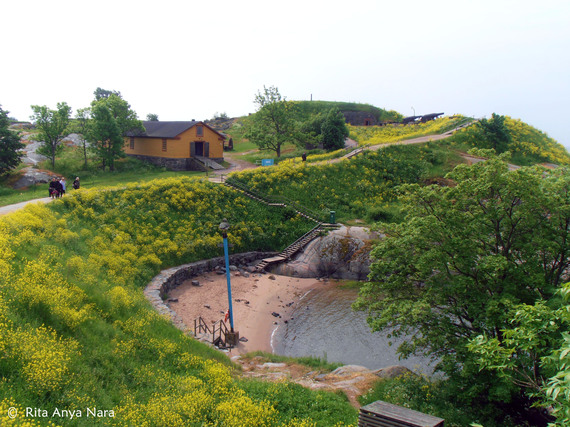 Hug a tree -- or daydream about living under one.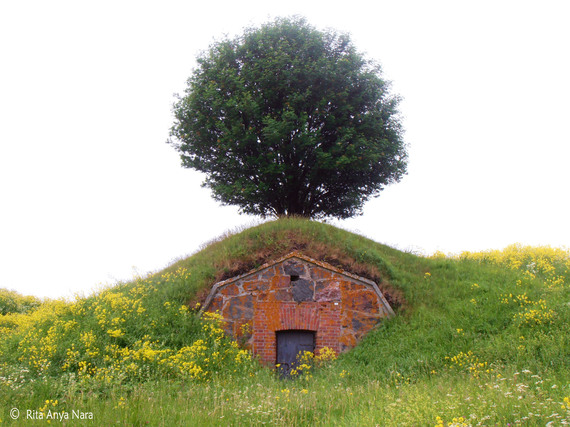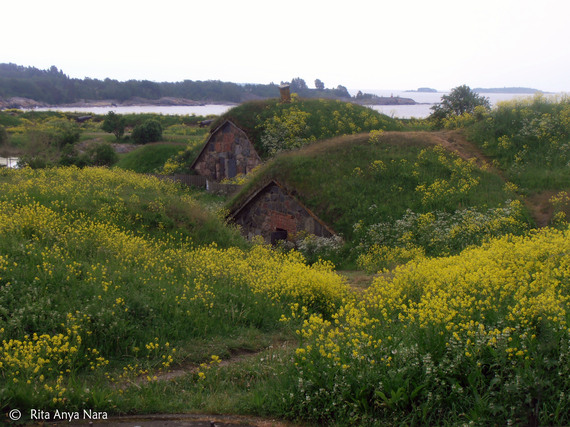 Depressing -- or just what you're looking for?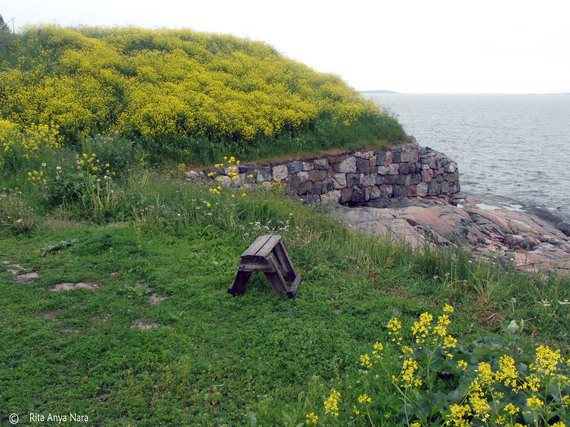 A good place for lunch after your travel companion has flown back to Stockholm in a huff.


Your spirits might lift, but some of the birds here seem to suffer from seasonal affective disorder (SAD).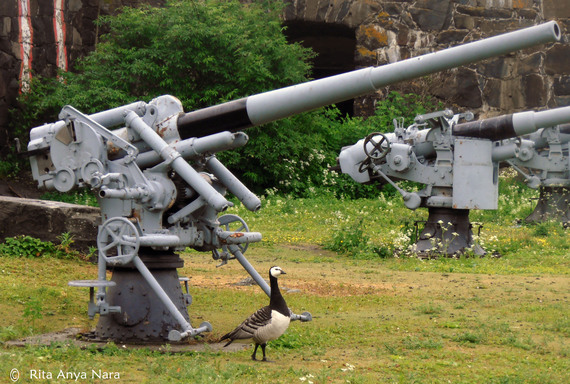 Others harbor violent thoughts (or are just thinking of a good place to build their next nest).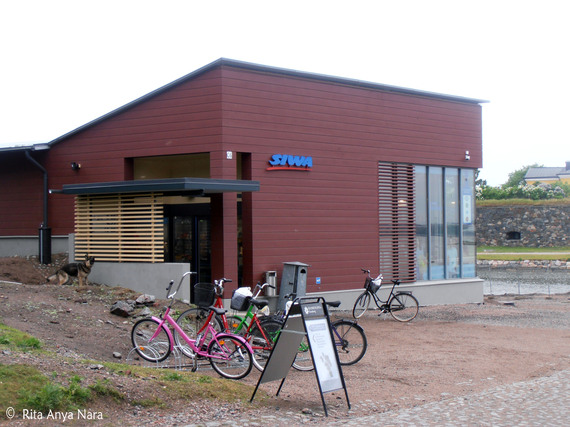 There are no parking spaces outside the islands' supermarket. The dog WILL run off with your map of Helsinki.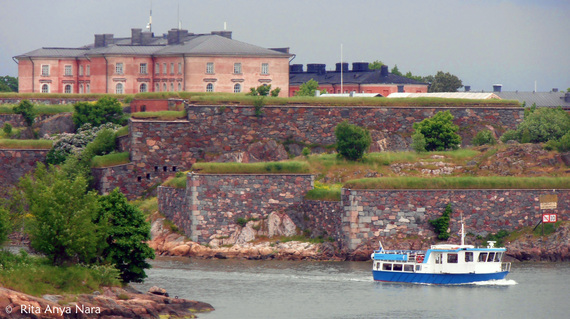 When you get lost in Suomenlinna (and inevitably you will), head back toward the main inlet.



Helsinki Harbor glows in the blue distance, along with your ride to Stockholm or Copenhagen.