After a careful review of the information provided in the report and more than a year of thorough investigation, the Department of Justice... the FBI and the Special Inspector General for the Troubled Asset Relief Program (and other agencies) have determined that, based on the law and evidence as they exist at this time, there is not a viable basis to bring a criminal prosecution with respect to Goldman Sachs or its employees in regard to the allegations set forth in the report.
the department and its investigative partners conducted an exhaustive review of the report and its exhibits, independently gathered and scrutinized a large volume of other documents, and tenaciously pursued potential evidentiary leads, including conducting numerous witness interviews.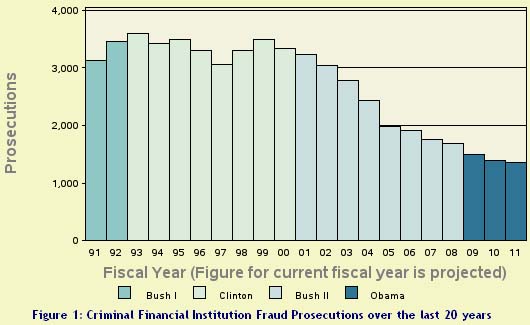 SUBSCRIBE AND FOLLOW
Get top stories and blog posts emailed to me each day. Newsletters may offer personalized content or advertisements.
Learn more