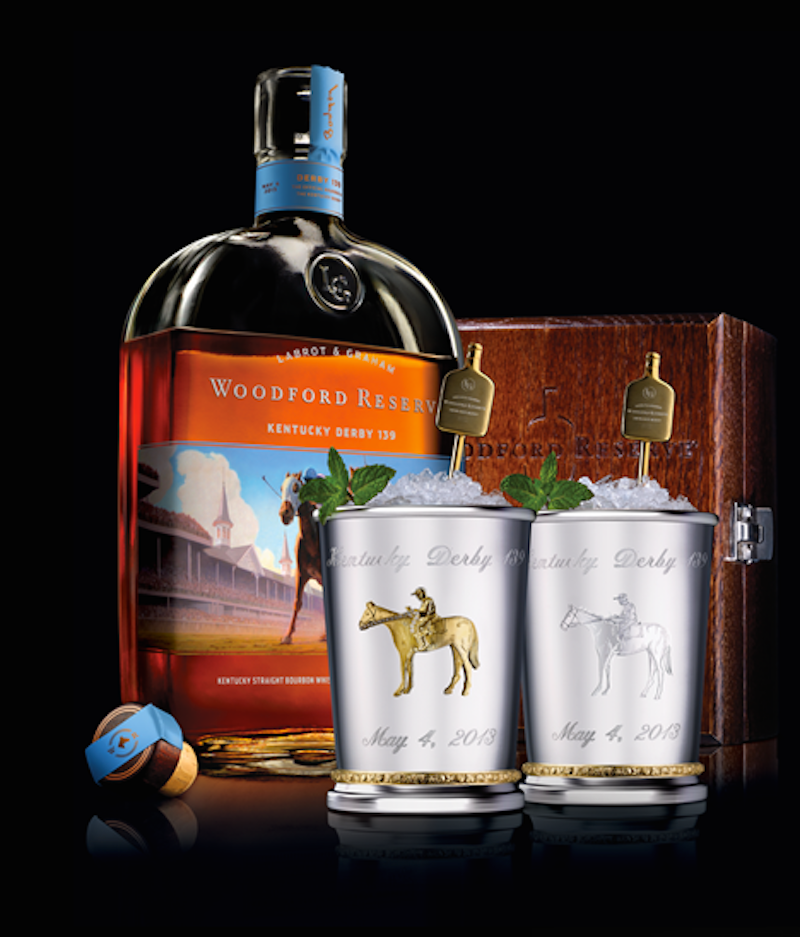 Larry Olmsted of Forbes reports that the distiller has 75 mint julep chalices it's going to auction off at the Kentucky Derby this year. Each comes with an engraved goblet and the starting bid is $1,000. All proceeds will go to charity, Heart of a Horse Foundation.
Woodford Reserve is really big into humanitarian efforts, for instance, according to Bleacher Report in the past six years they've raised over $329,000 to help stop animal neglect.
All profits from the purchase of these high-price bourbon goblets will benefit the Heart of a Horse Foundation, whose aim is to aid the 170,000 some odd horses in America suffering from neglect and malnutrition. The cups are for sale online and come loaded with Woodford's newest bourbon, an ultra-premium Double Oaked vintage. There is one caveat to purchasing this rare cup, however: You must be at the race. Each cup is to be presented at the Kentucky Derby, and buyers must be present or send a proxy to pick up their prized bourbon vessel.
SUBSCRIBE AND FOLLOW
Get top stories and blog posts emailed to me each day. Newsletters may offer personalized content or advertisements.
Learn more