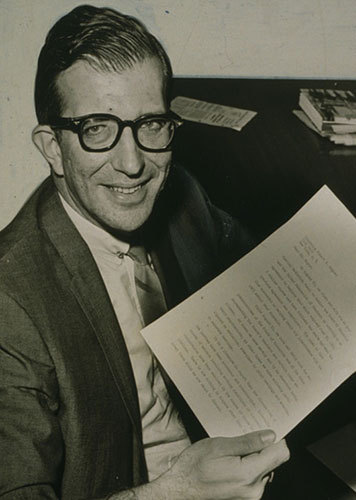 Back in the day, I knew Al Shanker, the founder of the American Federation of Teachers. No one has ever been more of an advocate for teachers' rights - or for their professionalism. At the same time, no one was more of an advocate for evidence as a basis for teaching. He saw no conflict between evidence-based teaching and professionalism. In fact, he saw them as complementary. He argued that in fields in which professionals possess unique knowledge and skills, backed up by research, those professionals are well respected, well compensated, and play a leading role in the institutions in which they work.
If teachers want to be taken seriously, they must be seen to be using methods, technologies, and materials that not just anyone knows how to use, and that are known to be effective. Think physicians, engineers, and lawyers. Their positions in society depend on their possession of specialized and proven knowledge and skills.
Yet when I speak about evidence-based reform, I often get questions from teachers about whether using evidence-proven programs will take away their professionalism, creativity, or independence. I am sympathetic to this question, because I am aware that teachers have had to put up with quite a lot in recent years. Teaching is increasingly being seen by government and the public as something anyone can do.
But how can the teaching profession turn this around? I think Al Shanker had the right answer. If teachers (and teacher educators) can honestly present themselves to the public as people who can select and use proven programs and practices, ones that not just anyone could use effectively, that would go a long way, I think, to enhancing the public's perception of the professionalism of the field. It would also be awfully good for students, parents, and the economy, of course.
Al Shanker knew that teachers were going to have to publicly and fervently embrace evidence, both to do their jobs better and to make it clear that being a teacher requires knowledge and skills than the general public can respect. I'm certain that he would be a big fan of the new Every Student Succeeds Act (ESSA) evidence standards, which will help educators, policy makers, and researchers identify and put to use proven programs and practices.
Evidence-based reform is essential for kids, but also for teachers. Al Shanker knew that 30 years ago, and his AFT has been a champion for evidence ever since.
SUBSCRIBE TO & FOLLOW THE MORNING EMAIL
The Morning Email helps you start your workday with everything you need to know: breaking news, entertainment and a dash of fun. Learn more