Here at Brave New Films, we make films that reach out to the community. We often ask for input and involvement from our friends and neighbors across the country. Our most recent Sick For Profit documentary broke the mold. The response to "The Health Insurance Racket" (which profiles CIGNA) was both unexpected and overwhelming.
Our e-mail, Twitter, Facebook, and blog were flooded with stories from people hurt by CIGNA, words of support from families suffering with illness, and wonderful people eager to help.
Our three Sick For Profit videos have been viewed over 300,000 times!
The most fantastic and inspiring demonstration of support was in Seattle, Washington yesterday when 500 caregivers, seniors and people with disabilities took to the street at the CIGNA insurance offices.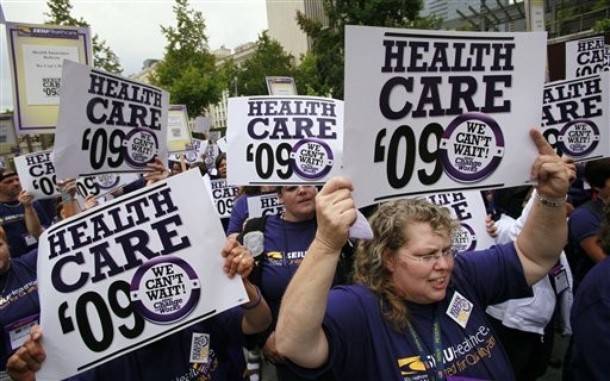 Jo Joshua Godfrey was among the protesters. She's a CIGNA insurance subscriber who had cancer for over two years while CIGNA told her she had bronchitis. Out of desperation, she finally took her medical records to an "out-of-network" physician. He immediately told her that she had lung cancer and "they've known way back for years that you have cancer and they're not going to treat you."
By ignoring Jo's cancer, CIGNA's employees saved their company around $125,000. Ignoring Jo's cancer also almost cost Jo her life and gave her two years of suffering. Meanwhile, CIGNA's CEO Edward Hanway spends his holidays in a $13 million beach house in New Jersey.
Jo is one of the countless victims of a system built for profit, not people. Join Jo and others at www.sickforprofit.com and put the "care" back in Health Care!

SUBSCRIBE TO & FOLLOW POLITICS
How will Trump's administration impact you? Learn more