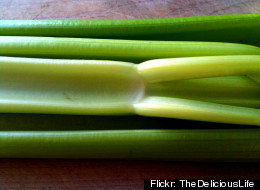 Hardly a day goes by without a headline trumpeting what we should or shouldn't eat. But often these snippets about diet and nutrition are only half true: They're partly supported by science, but overall they're misleading because they come with big caveats. For example, they may apply only to a limited number of people or only in limited circumstances.
In some cases these assertions are based on just a single study; in others, they're promoted by people pushing a certain food or diet. In my book Coffee Is Good for You, I take an unbiased look at the entire body of research on dozens of diet and nutrition claims to determine which are believable, which aren't, and which fall somewhere in between.
Here are seven familiar claims that made the "half true" list. (See the related videos in which I provide greater detail.)
It all depends on what type of margarine you're talking about. Because it's made from vegetable oils and is lower in saturated fat than butter, margarine is often promoted as a healthier alternative. But the process of converting those oils into solids to make margarine can result in trans fats, which are thought to be worse for our hearts than the saturated kind. Research shows that stick margarine has a more adverse effect on cholesterol levels than butter, while semiliquid margarine may be more healthful. Look for margarines that are free of trans fat (though keep in mind that anything less than 0.5 grams can be rounded down to zero, so "trans free" foods may in fact contain some trans fat). See a video with more information on margarine here. Flickr photo by greenmelinda

This may be true IF you eat the right kind and don't gain weight in the process, both of which can be a challenge. Raw cocoa is high in antioxidants known as flavanols, which have been linked to lower rates of heart-related deaths. Short-term experiments show that chocolate (especially the dark kind, which tends to be higher in flavanols) has beneficial effects on the cardiovascular system, and studies following large groups of people for many years have found that chocolate eaters tend to have a lower risk of heart attacks and strokes. The problem is that chocolate is high in calories and usually has lots of sugar. If you're eating chocolate for your health, go for the dark variety, and make sure that cocoa or chocolate liquor -- and not sugar -- is the first ingredient listed. Flickr photo by Lee McCoy

Gluten, a protein found in wheat, barley and rye, is definitely bad for you if you have celiac disease, a condition that affects about 1 percent of the population. As for everyone else, some people say they have trouble digesting gluten and that avoiding it makes them feel better. Because there's no established medical test for this non-celiac form of gluten intolerance, it's unclear how many people fall in this category. For most of us, though, there's no solid evidence that going gluten-free can promote weight loss, ward off illness or otherwise improve health. And some gluten-free packaged foods can actually be less healthful than their conventional counterparts because they're higher in sugar and calories, and lower in fiber and B vitamins. See a video with more information on gluten here. Flickr photo by Kate Ter Haar

If you're someone who's regularly exposed to extreme conditions or pushes your body to the max -- a soldier or marathon runner, for example -- then popping a daily vitamin C may cut your risk of a cold, according to research. But it offers no protection for most people. As for the effect on symptoms, daily vitamin C use appears at best to cut the length of colds by about one day. In studies, subjects who started supplements once they felt sick saw no benefits unless they took a massive dose of about 8,000 mg., which is far more than the safe upper limit of 2,000 mg. Above that, vitamin C can cause nausea, indigestion, diarrhea and kidney stones, which means you may be trading one problem for another. See a video with more information on vitamin C here. Flickr photo by Keith Williamson

This depends on how you define "vegetarian" and what that "other" diet is. In general, studies show vegetarians to be leaner than non-vegetarians and to have lower rates of heart disease and diabetes. They also tend to live longer than the general population. But they don't outlive health-conscious people who are not vegetarians. In short, what matters most may be the overall composition of a diet rather than the complete absence of meat. Someone who eats chicken and fish along with lots of vegetables, beans and nuts, for example, is likely to be better off than a vegetarian who exists largely on sweets and French fries. Flickr photo by TheDeliciousLife

If you continue to snack after dinner, then late-night eating can cause you to pack on pounds. But studies have by and large failed to prove that eating dinner late in the evening is itself a problem. While it's true that our metabolism slows down during sleep and that calories consumed late may not be burned as readily, our bodies still continue to burn them. What's most important is how many calories we consume, not when we consume them. See a video with more information on late-night eating here. Flickr photo by gfpeck

Studies suggest green tea may have a slight effect on weight but not enough to really matter. Green tea contains antioxidants known as catechins, which have been shown in lab studies to boost metabolism and fat burning. Overall, randomized trials have found that subjects taking catechins plus caffeine, typically for three months, shed one to three pounds more than those getting a placebo -- not exactly enough to get you in shape for swimsuit season. It's not clear whether you can lose more weight over time or whether the weight stays off. Nor is it known how much tea you need to consume or who is most likely to see an effect. Flickr photo by Dan McKay
For more by Robert J. Davis, Ph.D., click here.
For more on diet and nutrition, click here.