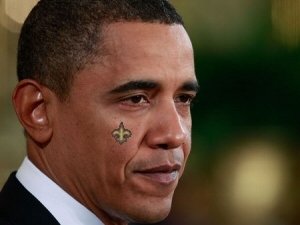 Has anyone considered that there could be a simple explanation of why Evan Bayh decided not to seek reelection? Could it be that the partisanship to which he really objected was in sports, rather than politics?
Prior to the Super Bowl, President Obama said publicly:
"I guess I am rooting a little bit for the Saints as the underdog, partly just because when I think about what's happened in New Orleans over the last several years and how much that team means to them. You know, I'm pretty sympathetic."
Maybe Senator Bayh was so miffed when President Obama said that he was rooting for the New Orleans Saints against the Indianapolis Colts that he decided to strike back at the President where it would hurt most: throwing away safe a Democratic Senate seat.
It makes about as much sense as the explanation Bayh offered for abandoning his position and his party.
Historian Robert S. McElvaine is Elizabeth Chisholm Professor of Arts & Letters at Millsaps College. A 25th anniversary edition of his classic book, The Great Depression: America, 1929-1941, with a comprehensive new introduction comparing circumstances then and now, has just been published by Three Rivers Press, an imprint of the Crown Publishing Group.

Follow Robert S. McElvaine on Twitter: www.twitter.com/@BobMcElvaine