A Miracle for the Season!
Last Christmas, one of my daughters gave me a coffee mug with an image of George W. Bush with devil's horns.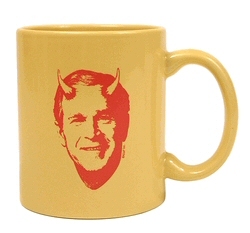 I used it occasionally over the ensuing months and the image faded slightly from a few trips through the dishwasher, but it was still very clear in October when I took the mug to my office to place on my desk as a conversation piece. It hasn't been washed since.
Then it happened. On or about November 4th, the image of the devilish president began to fade. It has continued to lighten, day-by-day, ever since, at a rate by which the devil Bush will have vanished entirely by January 20th.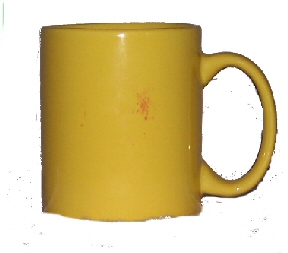 'Tis the season for miracles.
Historian Robert S. McElvaine is Elizabeth Chisholm Professor of Arts & Letters at Millsaps College and the author of The Great Depression: America, 1929-1941 (Random House). His latest book is Grand Theft Jesus: The Hijacking of Religion in America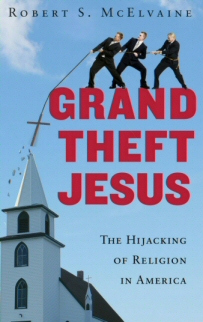 (Crown).
This Blogger's Books and Other Items from...
SUBSCRIBE AND FOLLOW
Get top stories and blog posts emailed to me each day. Newsletters may offer personalized content or advertisements.
Learn more