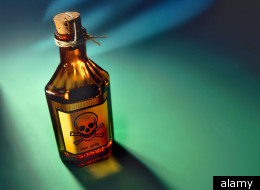 The mythos of the assassin fascinates even as it horrifies. It fascinates because it allows for the actions of one to bring down a corrupt or tyrannical regime that has no avenue of redress for those not in power. It horrifies because the sudden actions of one can threaten an entire nation--or in the case of World War I--the world's stability.
It is easy to fall into the trap of thinking that our political discourse and disagreement has never been more bitter and divisive. And while it is bad, there have been many periods in history that were equally--if not more--vitriolic and downright nasty. Take the Middle Ages, for one. Not only was it a politically raw and power hungry time, but the average citizen had very little say in matters of government.
Historian Barbara Tuchman suggests this might be attributed to the fact that the Middle Ages was a very young society, with over half the population under 21. Many of the leaders of medieval kingdoms and dynasties were on the tail end of adolescence--or younger. William, Duke of Normandy, later known as William the Conqueror of England, was only seven years old when he became duke. Charles VII of France was 19 when he was crowned king, and Louis I, became Duke of Orleans at the ripe old age of 20. All that power un-tempered by age or wisdom was a heady thing and ripe for abuse. Assassination was an oft-used tool in their arsenal.
In my novel Grave Mercy which is set in 15th century Brittany, I combine the reality of political assassination and the medieval fascination with patron saints, holy relics, and religious orders. In the book, the assassin nuns' decisions on whom to kill are guided by Mortain, the former god of death, now renamed the patron saint of death. Like many earlier pagan deities, my fictional Mortain was co-opted by the early Catholic Church in order to facilitate the acceptance of their faith by resistant populations. In real life, it is safe to say that most assassins did not have any such divine blessing on their acts, although for the most part they escaped punishment.
Or did they? As one reads through the litany of assassinations, it is clear that in many cases, what goes around, comes around.
The following is a list of nine medieval assassinations that changed the course of power and dynasties.
Alan III was duke of Brittany back when France was not the one large country that we know today, but rather a collection of small, powerful fiefs. There were often feuds between neighboring duchies, as boundaries and lands were disputed. Alan III was assassinated with poison in 1040. William, Duke of Normandy (eventually known as William the Conqueror) who had quarreled extensively with the dukes of Brittany, was widely believed to have been behind the poisoning. Alan III's heir, Conan II of Brittany was seven years old when he became duke.

Just as William, Duke of Normandy was planning his fateful conquest that would make him ruler of England, Conan II, decided to strike back in retaliation for the murder of his father, Alan III and demanded the return of Normandy to his family's possession. He died shortly thereafter, having donned a pair of poisoned hunting gloves. Poison was also rubbed on his bridle and used to coat the inside of his hunting horn. William, Duke of Normandy was suspected in this death as well.

Constance of Normand,y daughter of William the Conqueror, was given in marriage to Alain IV of Brittany (Conan II's nephew) in an effort to heal the feud between the two families. Four years later, she died of poison and Alain IV went on to marry Ermengarde of Anjou. Lest you think this worked out too well for Alain, he was unpopular with the people of Brittany and forced to abdicate in favor of his 16 year old son.

William Rufus, King William II of England, was the son of William the Conqueror. (Are you beginning to see a pattern here?) He died in 1100 after being shot with an arrow by one of his own men while out hunting. His brother, Henry, who became king of England upon William's death, was in the hunting party at the time. The fact that Henry and the other nobles left the dead king lying on the forest floor and galloped straight for London where he was crowned immediately, have convinced some scholars that this was no hunting accident, but an assassination.

Wanting to rein in the church's grasp for power, King Henry II appointed his trusted chancellor, Thomas Becket, to the office of the Archbishop of Cantebury in the hopes that he would continue to put Henry's interests first. Unfortunately for Henry, Becket took his new post seriously and engaged in a campaign to increase the rights and privileges of the church at the expense of the state. In perhaps one of the most vivid examples of unintended consequences, King Henry's verbalized frustration with his cleric were interpreted as assassination orders by a handful of his loyal knights. Becket quickly became a martyr, and Henry II was forced to do penance for the deed.

Pope Benedict XI was pope for only a few short months before dying a sudden death that many attributed to assassination by poison. Upon his death, the papacy was moved from Rome to Avignon, which greatly shifted the power and influence of France and created a huge schism in the Roman Catholic Church that was not healed for well over fifty years.

Blanche of Bourbon was the daughter of Peter I, Duke of Bourbon. At 14 she was married to Pedro of Castille (later known as Pedro the Cruel) in the hopes of forging an alliance between the two families. Unfortunately, Blanche was cast aside by Pedro after only three days of marriage, then later imprisoned. She was assassinated in 1361. There is some dispute as to whether she was killed by a crossbow or poison.

Louis I, Duke of Orleans was younger brother to the Mad King Charles VI of France. He and the Duke of Burgundy had been engaged in a fierce struggle to fill the power vacuum left in the wake of the mad king. Louis even went so far as to have an affair with the mad king's consort in the hopes of gaining the political advantage. In 1407, shortly after a truce between the two dukes had finally been reached, Louis I was assassinated in the street of Paris by a group of armed men. John the Fearless, Duke of Burgundy, openly claimed responsibility for the death.

John the Fearless, Duke of Burgundy's assassination of Louis I, Duke of Orleans sparked a blood feud between the two noble houses that lasted for well over 50 years. The blood feud continued with Charles VII, King of France (who some say was the Duke of Orleans' illegitimate son). Apparently believing turnabout was fair play, in 1419 Charles VII agreed to a reconciliation with the Duke of Burgundy. During the meeting to formalize this reconciliation, John the Fearless was brutally attacked by the king's men, taking an ax blow to the face, as well being stabbed repeatedly. The new Duke of Burgundy, Phillip the Good, formed an alliance with England, which ultimately proved disastrous for France.