Just got back from the first World Congress of Play, a symposium created to cross-pollinate the kids toy, tech, licensing, content, advertising, marketing and other members of the play industry that are finding it hard to find their rightful place in the new world.
The truth is kids' toy sales -- digital or otherwise -- are hurting. Why? In part, it's because kids are overscheduled mini-adults who can't find time for a game of Chutes and Ladders between ballet and Mandarin classes. In part, because the toys kids crave are the same playthings their parents use (can you say iPad?). And in part, because the distribution of toys through stores and online has become a sticky-wicket.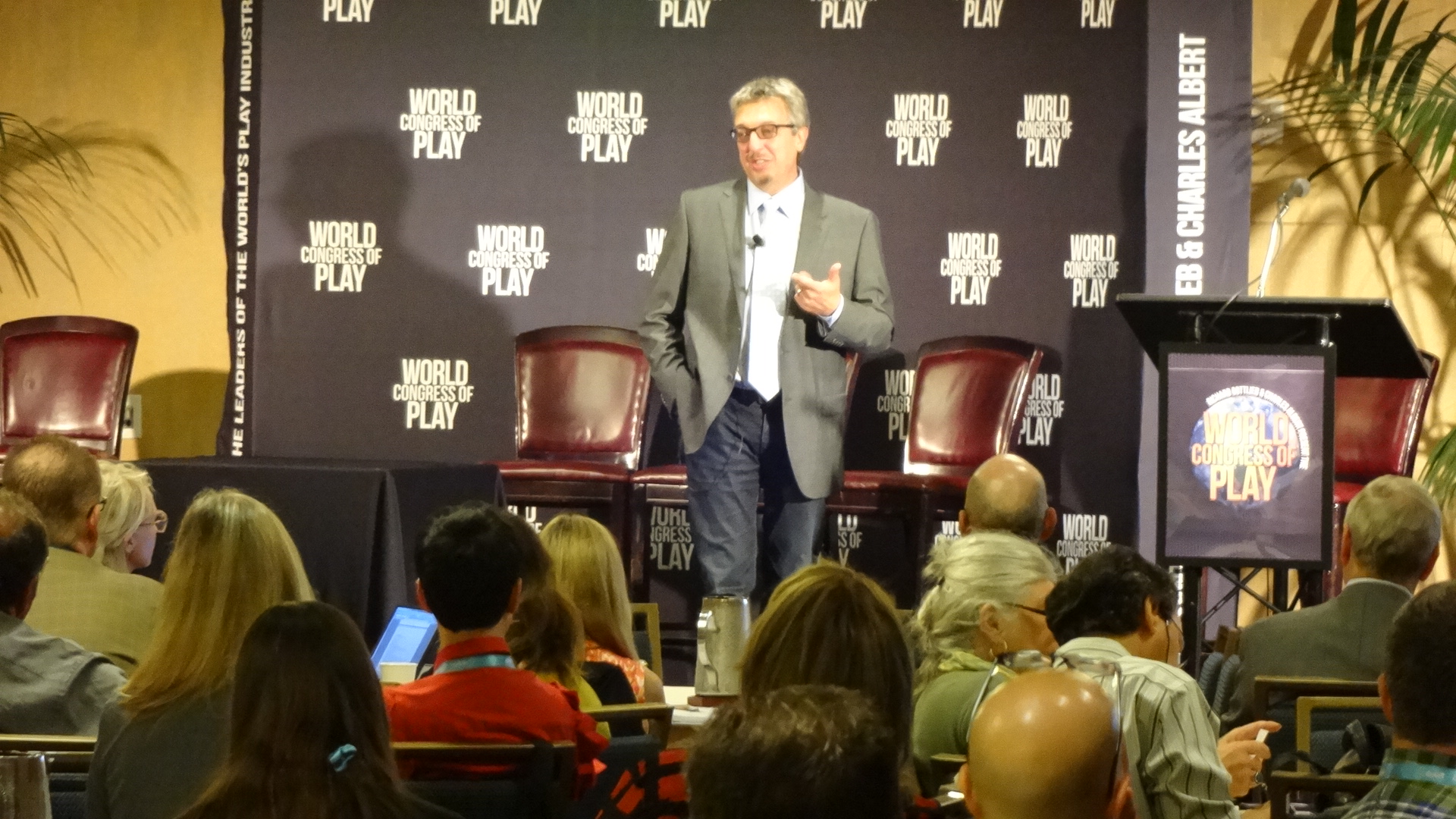 Elie Dekel (pictured above), President of Saban Brands and father to brands like Power Rangers and Paul Frank, didn't let it go unnoticed that kids are carrying more power and access to data in their pockets than adults have had in their entire lifetime.
The bottom line is that kids crave play, even if the tools have morphed a bit. According to a recent study, 92 percent of them wish they had more time to do it. And kids who lack playtime have been shown to be more anxious and depressed.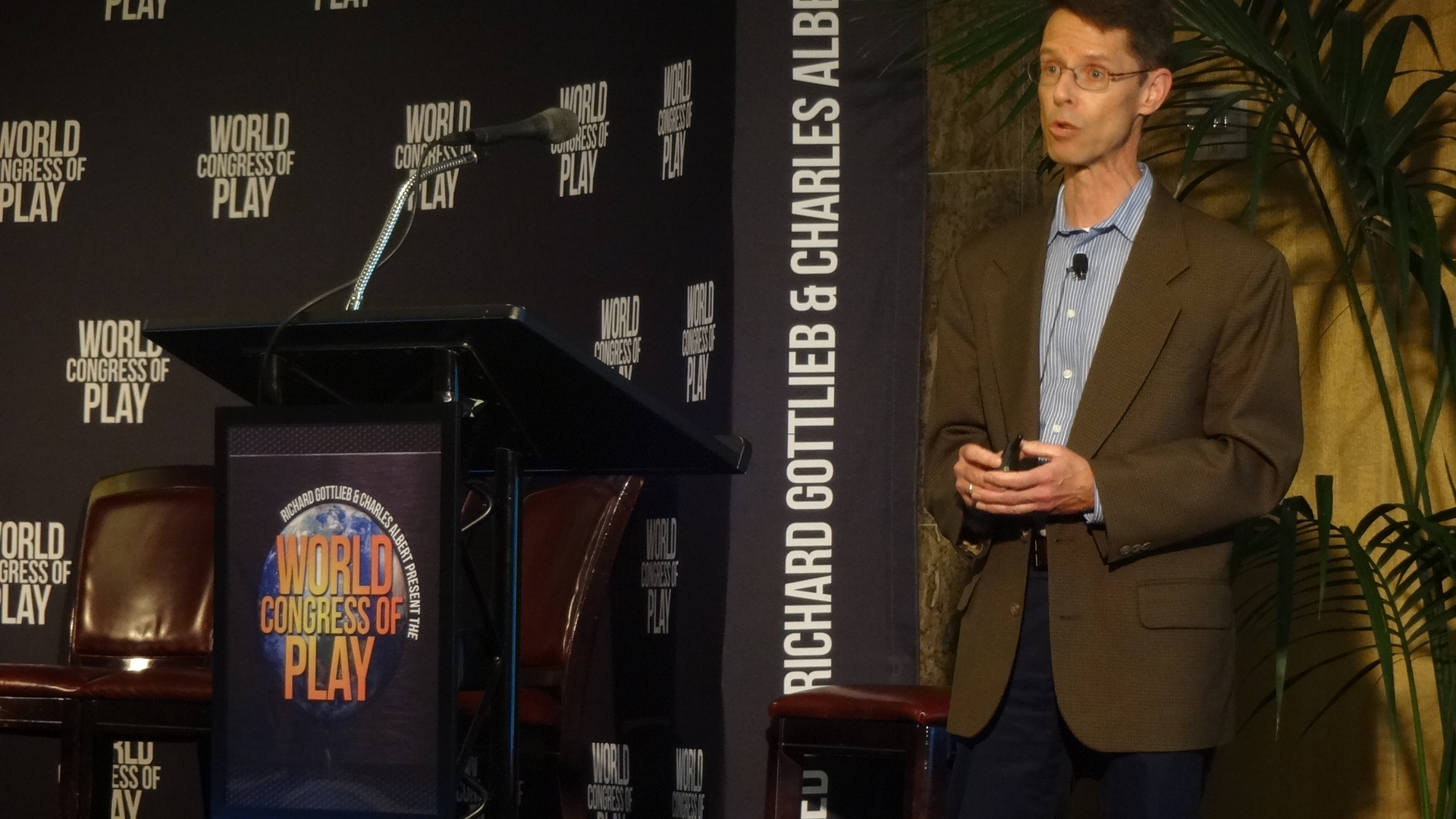 Has play changed in this crazy digital world of ours? Not according to Chris Bensch (pictured above) of the Strong Museum of Play. The elements of play: imagination, competition and creating stuff still pertain; it's just harder to find the time, and it's harder to know where to begin the search for a worthwhile play experience.

Meryl Neiman (pictured below), Founder of Playdate Planet, and champion of playful kids everywhere, believes that there's an imperative to make more playtime available so that kids can learn skills they might otherwise never be exposed to: socialization, group problem solving and critical thinking. Neiman made the message all the more imperative when she reminded the audience that in New York City, it's now possible to hire a flourishing industry of tutors available to, yes, teach your kids to play. The cost? A mere $450 an hour.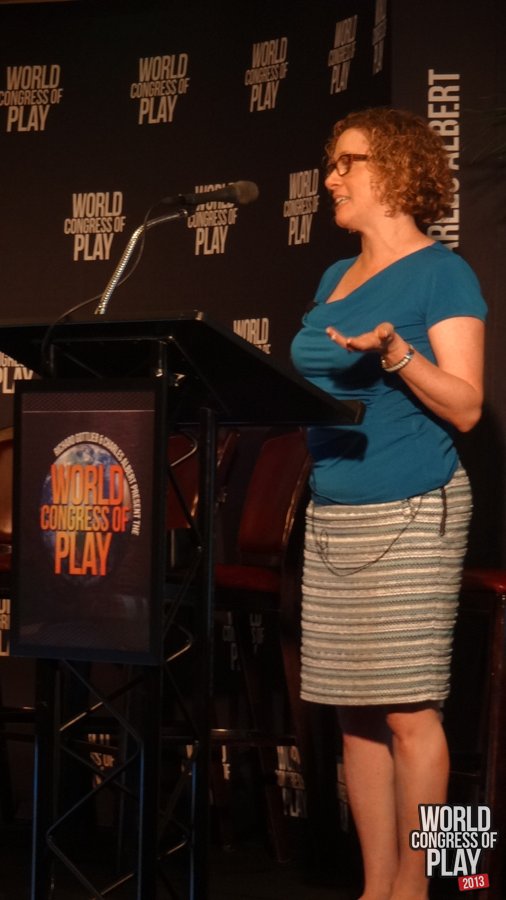 A new play movement is taking root in many ways. The Maker movement taps into kids as natural builders and explorers with events as diverse as school fairs to retail kids. Activision's Skylanders and Disney Infinity -- both mashups of online worlds and real world toys -- are sellouts in the stores but reinforce old play patterns with new digital toys. Lego is having record setting years both in the real and virtual worlds.
The new battle cry for 2013 may be, "If Johnny can't play, he can't succeed." Play asks you to take risks -- like building the tallest tower -- and then learn from failure. It teaches focus and commitment to task. Projects like Glass Labs -- funded by the unlikely combinatory of ETS, Stanford, Pearson, and Electronic Arts -- are going so far as to experiment with using game play (SimCity in particular) to replace or augment current high stakes testing and assessment. Stanford's research is indicating that kids who play games jump about 12 percent in their cognitive abilities.
As entrepreneurs and playful workplaces have made abundantly clear, we are entering a world where the distinctions between work and play are quickly becoming non-existent. Foosball and ping pong are part of the new corporate environment. Earnings may be based on anything from badges earned to points scored. Time to wake up and smell the next revolution? Time to learn to play again.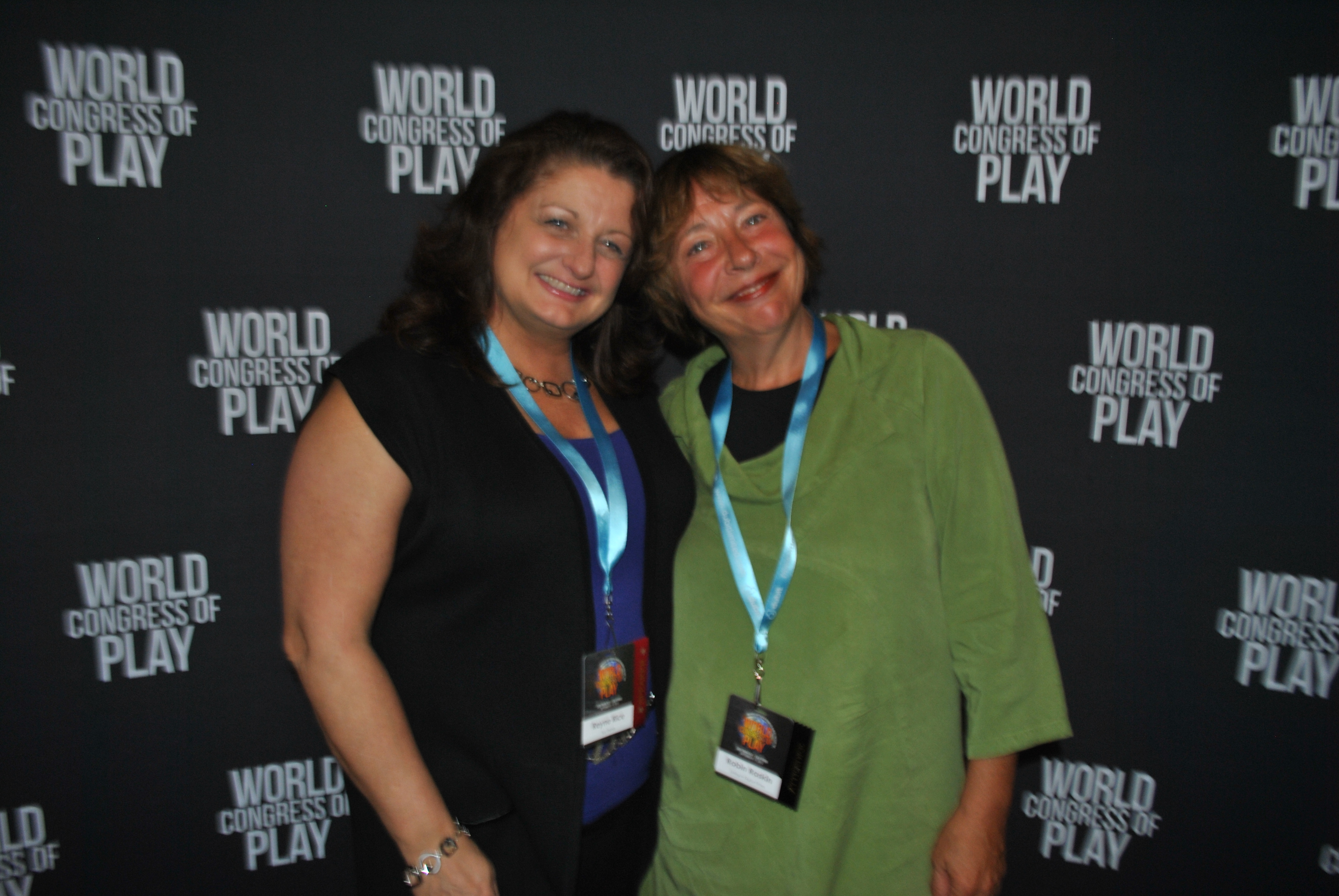 Toys and technology collided when toy trends specialist Reyne Rice (left) and tech lifestyle expert Robin Raskin of Living in Digital Times (right) gathered at the 2013 World Congress of Play.
How technology is shaping the way kids learn and play will be one of the focal points and hot topics of discussion at the upcoming Kids@Play Summit during 2014 International CES on Wednesday, January 8th at the Las Vegas Convention and World Trade Center (LVCC) in Las Vegas, NV. Show attendees can also visit the Kids@Play TechZone at The Venetian daily from January 7th to 10th for a hands-on look at the latest kids' technology.