Wrap an app, e-book, art print or maybe even a book for holiday gift giving to your favorite kid. You may think that the holidays are for teens, tweens and tykes, but this season adults can connect with them through a variety of book related gifts that cross the generations.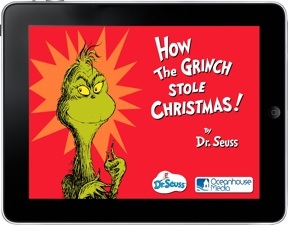 They range from traditional books by familiar adult authors like Adam Gopnik and Kathy Reichs, both of whom have made the transition to kid and teenage literature. Or you and the kids can try the revival of Gertrude Chandler Warner's classic children's book series, The Boxcar Children (Open Road Media) in electronic format.
Apps for the iPhone, iPod and iPad based on children's books lead the bestseller list and developers are racing to design a juice proof tablet that parents can share with the toddlers. In the meantime, parents are loading various children book applications from Oceanhouse Media and other producers on to their mobiles. Traditionalist should not fear, you can, for $39.99, have Clifford or Peter Rabbit as a framed piece of art to decorate your child's room from Starry Story Art.
Whatever your budget or mode of reading, there is something that will pique your interest.
Which Book, App or E-books Will You Share With Your Favorite Kid or Teen