These days, to youth librarians, Harry Potter, Anne of Green Gables and Hop on Pop are not just kid's book titles but also cocktails. The American Library Association's Young Adult Library Services Association has announced on its blog that April 12th will be their first national Booze for Books event. They ask that "people around the country, and maybe around the world, sponsor a Booze for Books fundraising event." The funds raised around these cocktail-centered parties will help get books into the hands of needy young adults.
In preparation for the event the organization has posted recipes for various children's book-themed cocktails including such high school classics as Catcher in the Rye and To Kill a Mockingbird on the Pinterest Board. They even created its own cocktail, the YALSAtini, that combines Stoli orange, blue curaçao and white cranberry juice. It is unknown if Stoli will be a sponsor of the event.
Shortly after the announcement a debate broke out on the organization's blog on the wisdom of using alcohol beverages to promote reading. Kelly Czarnecki, a technology librarian in Charlotte, NC, raises her glass in defending the program. In North Carolina "the county ABC Board (Alcoholic Beverages Control) distributes 5% of their sales to the library." Janene Hill, a young adult librarian from Manhattan, KS, objected: "Do you want to be telling your teens, who you are supposed to be encouraging to have a healthy lifestyle and NOT drink, that you participated in "Booze for Books" to add to their collection?"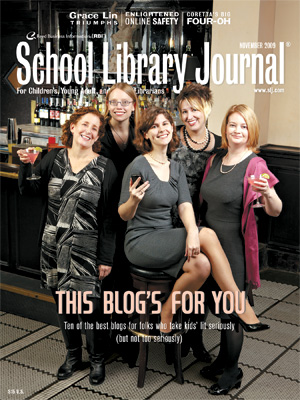 This is not the first time that drinking and reading has caused a stir in the library community. In 2009 a cover photo on School Library Journal picturing librarians and book bloggers in a bar holding cocktail caused a furor with librarians.
One wonders how communities across the country will support and react to this campaign?

SUBSCRIBE TO & FOLLOW CULTURE SHIFT
Every Friday, HuffPost's Culture Shift newsletter helps you figure out which books you should read, art you should check out, movies you should watch and music should listen to. Learn more