Just in time for the holidays, a parody on Margaret Wise Brown's Goodnight Moon (HarperCollins, 1947) will be hitting the bookstores on October 27th. Goodnight iPad written under the pen name Ann Droyd is a good humored look at the 21st Century's over teched lives that we lead. The book is published by Blue Rider Press of the Penguin Group USA.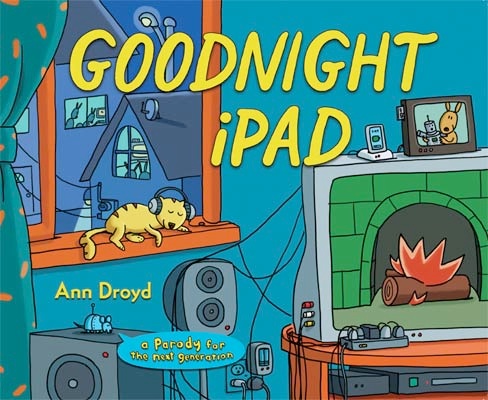 David Milgrim aka Ann Droyd told School Library Journal "The simple, peaceful, quiet world of Goodnight Moon seems to be receding into the distance." He is using this parody that replaces the familiar Goodnight Moon room with electronic gadgets and "a fed-up old woman, who is trying to sleep" amid "the bings, bongs, and beep of e-mails and tweets" to spread the word "that some of the simple and quieter things get lost" in our device filled lives.
The book joins a list of other parodies based on the children's literature classic including Goodnight Keith Moon (Word of Mouth, 2011) by Bruce Worden and Clare Cross, Goodnight Goon: A Petrifying Parody (Putnam, 2008) by Michael Rex and Goodnight Bush: a Parody (Little Brown, 2008) by Erich Origen and Gan Golan.
FOLLOW HUFFPOST