A nursery school teacher from Riverdale and a high school special education teacher from Hudson, New York recently found themselves amid the glitz and glamour of a society event supporting the Eric Carle Museum of Picture Book Art. Bea Jackson and Karen Engel were chosen by the museum to be their educator guests and to mix and mingle among the glitterati of children's books.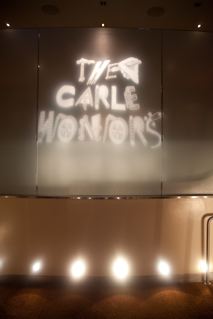 style="float: left; margin:10px" >
They were among hundreds who gathered in New York City beneath the arches of the Queensboro Bridge (The 59th Street Bridge for all you Simon & Garfunkel fans) at Guastavino's to celebrate the 2010 Carle Honors. The awards are given in recognition of individuals and organizations for long-term dedication to the art of the picture book. Caldecott winning artists Paul Zelinsky, Chris Van Allsburg and Leo and Diane Dillon joined museum founder and the creator of The Very Hungry Caterpillar (World, 1969), Eric Carle, to honor artist, David Macaulay, for his body of work. His books, including The Way Things Work (Houghton Mifflin, 1988), have sold over three million copies. Other honorees included Nancy Schon, renowned sculptor, whose Make Way for the Duckling statues grace the Boston Public Garden commemorating Robert McCloskey's book of the same name.
Teachers Jackson and Engel were both overwhelmed by the celebrity and glamour of the $450 a person event that had table centerpieces inspired by Macaulay's books and an art auction that included works by Art Spiegelman, Uri Shulevitz and Quentin Blake that raised $40,000 for the museum. They rubbed elbows and chatted with persons whose names they knew only from books. Jarrett J. Krosoczka. whose Lunch Lady books will be made into a film starring Amy Poehler, answered questions from them and librarians Carol Kern and Zigrida Eberhardt from Western Pocono Community Library.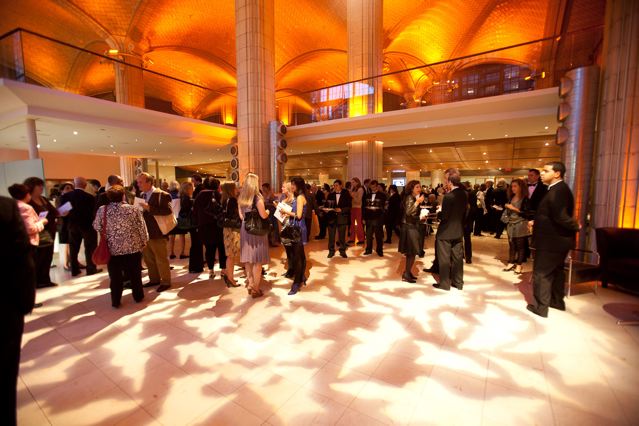 The Eric Carle Museum of Picture Book Art is a special place for Karen Engel. She and her family have had many experiences at the Carle Museum that had a profound effect on them. They had the opportunity to meet many talented and well-known authors and illustrators and as a special education teacher she has able to share her love of children's literature with her students. Bea Jackson's connection with book illustrators goes back to her days at Colby-Sawyer College in New London, NH where her fellow student was famed illustrator Tomie dePaola.
The museum is entering its eighth year and is located in Amherst, MA.