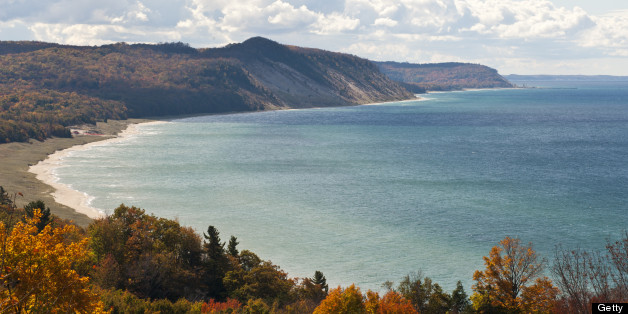 Summer is one of the best times of the year to celebrate the Great Lakes. I grew up enjoying sunny summer days on Lake Michigan in my hometown of Chicago and on family vacations in Southwest Michigan. Now, as a dad, nothing makes me prouder of our world-renowned lakes than taking my two kids to our "home" beach, 12th Street Beach, along the shores of Lake Michigan at Chicago's Northerly Island.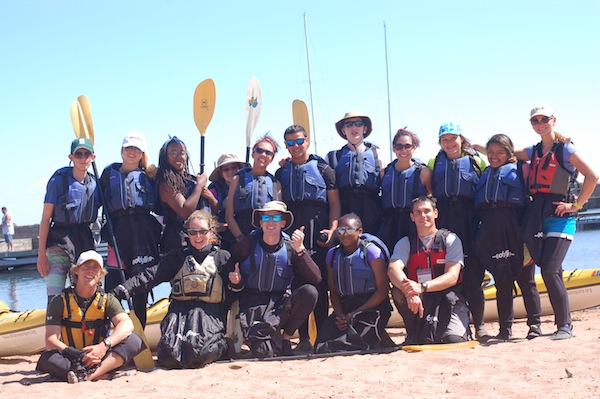 Teen participants and staff prepare to hit the water during Shedd Aquarium's 2013 High School Lake Ecology Program (Image credit: Shedd Aquarium)

Thankfully I'm not alone in my parental love of the Great Lakes. As a member of the U.S. EPA Great Lakes Advisory Board and head of Shedd Aquarium's Great Lakes program, my travels have allowed me to witness firsthand how appreciation and everlasting family bonds are shaped by experiences along the lakes. From seeing a group of kids dive off a pier in Marquette, Mich., into Lake Superior, to sailboats navigating the St. Lawrence Seaway, to rocking out at Milwaukee's Summerfest by Lake Michigan, to flying over Toronto's famous skyline and waterfront overlooking Lake Ontario, it's clear: We're all connected to the lakes.

That's why I believe it's our responsibility to preserve the lakes for our kids and future generations. Like many parents around the basin, my wife and I are working to instill the importance of the Great Lakes in our kids at an early age. We want our daughter and son to see that Great Lakes conservation is a core value to their parents, and we hope that every beach trip or visit to Navy Pier contributes to lifelong appreciation for this tremendous natural resource.
At Shedd Aquarium, we're fortunate to work with partners that are engaged with building this sense of stewardship in their communities, including the Toronto Zoo, Great Lakes Aquarium in Duluth, and Great Lakes Science Center in Cleveland. At home, Shedd recently welcomed back teen participants from its 2013 High School Lake Ecology (HSLE) program. These Chicago-area youth spent a week of their summer vacation camping, kayaking, and conducting their own research projects in the Apostle Islands on Lake Superior. For some on the trip, HSLE was their first time being out on the Great Lakes. After they returned, many of the the teens reported feeling more closely connected to nature and inspired by their wilderness experiences.
In our own way, each of us in the Great Lakes region can contribute to similar experiences for the next generation. For me, it's seeing the sense of wonder in my children's' eyes as they discover new treasures on the shoreline -- even if it's "just" a paddling mallard or a colorful pebble. What's your Great Lakes connection?