It may not be the most volatile of Democratic Congressional races, but with more than $6 million dollars already on the table, the contest to take Mark Udall's vacated seat as the 2nd Colorado District's nominee is drawing national attention. And, it's not only the money being spent but also the fact that it could drive Colorado squarely into Obama territory.
Udall gave up his Congressional seat -- representing the Democratic stronghold running from Boulder westward into Eagle County -- and now looks like the likely nominee to take a second Democratic Senate seat in four years, making Colorado's Senate duo true-blue (when it was wholly Red). Incumbent Wayne Allard (R) had won two narrow victories but has decided to retire rather than face likely defeat. Democrats have tapped the very popular Udall while the GOP is lined up behind former Congressman Bob Schaffer. Recent polls show Udall with a solid lead.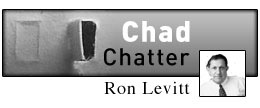 Colorado is likely to be one of the major battlegrounds in November from the top of the ballot to the bottom. The state has been seen as Republican but has been moving Democrat as the Hispanic population grows. Bush won this state twice but Bill Clinton took it in 1992. Obama is expected to make this a major target in the fall. Recent polls show him with a lead outside the margin of error.
Insiders say Colorado's seven House seats mostly remain secure. The Democrats will retain 1st, 2nd, 3rd and 7th while the GOP will hold the 5th. In the 4th CD, incumbent Marilyn Musgrave (R) is seeking re-election and is opposed by Senate aide Betsy Markey. Musgrave won narrowly in 2006 but could be in trouble this year with the expected Democratic tide.
In the 6th District incumbent Tom Tancredo stepped down to run for President. Democrats have tapped Hank Eng while the GOP will choose between State Senators Steve Ward and Ted Harvey. The district does favor the Republicans but a bitter primary could hurt them. The primary is on August 12th.
It is the 2nd Congressional seat -- though heavily Democratic -- which is getting the national attention. With three highly praised Democrats on the ballot -- except perhaps for three house races in Florida that pit GOP incumbent Cuban Americans against three popular Democratic Cuban Americans -- this Colorado primary is likely to draw the most attention nationwide.
The three Colorado Democratic hopefuls all have political pedigrees and most observers say it will be a race to the wire, ratcheting up spending to reach voters in the widely spread-out district.
Candidate Jared Polis, Princeton graduate, made his fortune with Internet related companies and has donated millions to Colorado educational institutions, including those for at-risk students. He was the first Democratic chairman of the state's Board of Education in 30 years and is considered a national expert in literacy programs. He donated 3.7 million dollars to launch his campaign so as not to be beholden to special interests. He is expected to do well in the university town of Boulder and has attacked his primary opponents for accepting oil, gas and political action committee funds.
Joan Fitz-Gerald, of Coal Creek, the first woman president of the State Senate, calls herself the "establishment candidate" and enjoys support from teachers, labor unions and "traditional Democrats." She has raised about $1 million dollars for her campaign.
Will Shafroth, former head the Great Outdoors Colorado open space program and founder of the Conservation trust, is a known environmentalist who has fought for park lands since the 1980s. He petitioned his way onto the ballot but is now running head to head TV ads in Colorado -- just behind Polis. Shafroth, whose great grandfather was a governor and senator, says he puts health care planning based on wellness and prevention at the top of his must-do list He has also raised about $1 million for his campaign.
There are 149,00 registered Democrats in the Congressional District and 117,00 Republicans Historically, the winner of the primary is elected to Congress. Absentee ballots have already gone out as of July 12.
With three extremely popular potential nominees, Democratic insiders are gloating.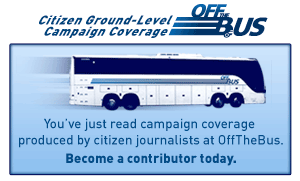 SUBSCRIBE TO & FOLLOW THE MORNING EMAIL
Start your workday the right way with the news that matters most. Learn more