There appears to be several Democratic campaigns going on in Florida: one that's building steam to win a majority of Congressional seats; one that's an enormous vote-getting and fund-raising effort for Sen. Barack Obama that features show business luminaries such as Matt Damon, Ben Afflek and Jennifer Garner; and one -- more apparent in party circles -- to build local campaign organizations up and down the peninsula. Campaign battleground Florida is home to 27 highly prized electoral votes.
Although it might appear that several campaign organizations are emerging separately here, the three campaigns being waged by the Democrats across the Sunshine State are actually being centrally coordinated, according to the State party organization in Tallahassee.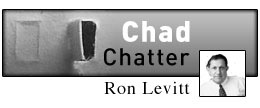 This all comes as Floridia Democratic delegates are making ready to travel to Denver for the party convention Aug. 24 -28. And there is more than minor interest in seeing who the presumptive nominee selects as his running mate. There are still a number of Florida delegates, hopeful that Sen. Hillary Clinton will be on the ticket in November. Clinton handily won the Florida primary and waged a failed campaign within the DNC to have the contested election results count toward the nomination.
The intensity of the Democratic party efforts and their ground-level quality here are partly what gives the illusion that they are working independently.
"The Florida Democratic Party, the Obama campaign, and Barack Obama's Campaign for Change are working together to build the largest and most aggressive voter outreach program in the history of our state, " claims Erik Jotkoff, Democratic party communications director.
"The Campaign for Change is a project of the Florida Democratic Party led by top staffers who will work to harness the enthusiasm of Obama's grassroots-level supporters and organize them in communities across Florida... for the benefit of Democratic candidates up and down the ticket."
State GOP leaders say they believe Sen. John McCain is ready to spend whatever is needed to win Florida's fourth-largest number of electoral votes in the nation, just beyond California, New York and Texas. But this past week was typical of the far-ranging plans on the Democratic side to win in November.
Democratic campaign offices opened with fanfare from Miami northward to the Tampa Bay area (where several different campaign offices emerged), and party organizations were scheduling meetings all over the state this coming week.
At the same time, separate fund-raising efforts were underway including one being hosted by Matt Damon, his wife Luciana and fellow actors Affleck and Garner at a Miami Beach private "to-be-announced" site with admission to those who either raise $5,000 or donate $1,000. A followup "more public" party is scheduled for $250 contributors. This was being touted as the first of many celebrity-hosted events.
While the organizational building and fund-raising is going on, Tallahassee-based party leaders -- led by party chief Karen Thurman of Dunnellon -- are working to win congressional seats as well as to deliver the state for Obama. Indeed, Democrats are now seriously targeting seven seats presently held by the Republicans. If successful, it would be an historic defeat for the GOP. Poll results and election sampling are being cited by the Democrats to suggest that their going after the GOP seats is more than mere strategy. The Obama-McCain race is tight, as well.
In at least seven key contests playing out across the Sunshine State, Florida has emerged as the top battle ground for House races in the 2008 election cycle.
According to Communications Director Jotkoff, thus far Democrats in key Congressional races have raised more money than Republican incumbents. Combined with the fact that new voter registration numbers show an overwhelmingly large swing towards the Democratic party, "these figures prove that Democratic momentum is sweeping the state."
"We have out-registered Republicans by more than 100,000 new voters since January," said Jotkoff
"With at least seven key campaigns, Florida has emerged as the top battle ground... And now, many of our Democratic challengers have once again out-raised their Republican opponents. It simply proves that Floridians are fed up with the Republican party and will do what it takes to bring change, by electing Democrats in November."
Miami Republican incumbents - seemingly running more subdued campaigns but raising funds and organizing, as well -- were being challenged seriously by all three Democratic hopefuls. Former Hialeah Mayor/Democrat Raul Martinez raised more than $600,000, compared to GOP's Lincoln Diaz-Balart's $481,558. Democrat Annette Taddeo raised $321,000, as opposed to Ileana Ros-Lehtinen's $300,929, and popular former Miami-Dade Dem party leader Joe Garcia raised $513,049 against Republican Mario Diaz-Balart's $392,103.
Even in the critical I-4 corridor of Central Florida (crisscrossing from the Atlantic Coast to Tampa), Republicans are showing signs of weakness, according to the Dems. Last week, it was reported that Suzanne Kosmas out raised the GOP's Tom Feeney for the third quarter in a row and has $140,000 more cash on hand than Feeney.
"Now we learn that Feeney was forced to spend $45,000 on legal bills last quarter because of his ties to convicted felon Jack Abramoff," Democrats bragged.
Meanwhile, Sen. Obama's Campaign for Change opened its Florida headquarters to the public last week. Central operations and senior staff members for Obama for America and Obama's Campaign for Change will be based in the office, which is located at Tampa's Ybor City neighborhood. Florida Campaign Director Steven Schale will lead Obama's efforts in the state.
The location of the State headquarters in the old-fashioned, historic Latino neighborhood is significant, staffers are telling everyone. The latest polls among Hispanics in Florida taken in mid June show a slight edge for Obama but still 8 percent "undecided."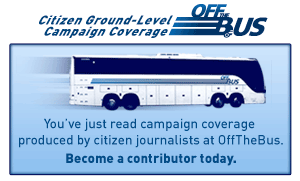 SUBSCRIBE AND FOLLOW
Get top stories and blog posts emailed to me each day. Newsletters may offer personalized content or advertisements.
Learn more