It's a political frenzy in Florida! Both Democrat and Republicans say they have the edge going into Tuesday and will capture the Sunshine State's 27 electoral votes. There is little doubt the battle will go down to the wire.
One thing, at least, seems certain. Unless there is a landside victory for one of the Presidential candidates nationally, Florida -- once again, as in 2000 -- could be the site of major post-election controversy.
There have been dozens of reports of intimidation, supposedly missing ballots, and
attempts to mislead those exercising their right to vote for the first time. And, of course,
there are complaints that a shortage of machines and a long ballot in three languages --
English, Spanish, Creole -- has plagued those waiting in early voting lines and struggling to reach a designated polling spot -- some enduring as long as a five hour wait.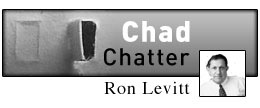 Despite the criticism, poll problems, the mean-spirited robocalls and literature flooding Florida homes, early signs do show a dramatic surge for the Democrats. The Miami Herald reported Saturday -- with only hours left for early voting (enhanced with extended time by an executive order of Gov. Charlie Crist) -- that Democrats have increased their share of early and absentee ballots. The same report noted that Republicans are "maintaining an edge with Hispanic voters." Approximately 3.4 million of Florida's voters cast early or absentee ballots and, according to reports, 46 percent of them are registered Democrats, compared to 38 percent Republicans. Both parties suggest they have the upper hand with the remaining independent or unaffiliated voters. These figures are a direct opposite of voting trends four years ago.
Despite these figures titling to the Democrats, party officials are concerned about the final push being made by the GOP. At least seven separate brochures attacking Sen. Barack Obama -- along with robocalls giving "false information" on Democratic positions -- have flooded the mails.
"I have never seen such hateful literature in a campaign," one elderly voter said.
Despite the barrage of anti-Obama brochures and the reactions the barrage is eliciting, polls still show the Democratic nominee with a slight edge. Party leaders point to the record number of early voters, the campaigning in Florida by Tipper and Al Gore this weekend, the 30-minute nationally televised infomercial, a stadium-full of South Florida voters mid week for Obama, and the largest political rally in memory with Obama and President Bill Clinton in the Orlando area giving impetus to the belief the Democrats may be on en-route to packing in the State's 27 electoral votes.
"Forget about the polls. The main item is how all this activity and media blitz is helping Obama dominate the news as this campaign winds down," says Hindi Diamond, a veteran international journalist and vice president of the South Florida Press Club.
TV newscasters have been downplaying their own take on polls, basically because of the large number of new, younger voters who may or may not actually go to the polls.
Now, comes reports that Sen. Obama and Sen. John McCain will both make appearances once again in Florida prior to the Nov. 4 election. Both candidates have been in Florida this past week and both have an army of surrogates pleading their case As many as four out of state governors, Veep nominee Joe Biden, and dozens of film and stage celebrities have beeen stumping for Obama while some lesser known politicos are surrogates for the McCain-Palin ticket.
Democrats in South Florida have enlisted a contingent of several hundred attorneys to aid voters who are either being harassed with misleading or false information or are being denied their right to vote. The South Florida Sun-Sentinel reported Saturday on page one that there is an attempt to mislead some voters, telling them by phone that one must wear a certain kind of dress-up clothing in order to vote and others are being misled into thinking they can vote by phone. According to the newspaper's political writer Anthony Man, both the the Broward (Fort Lauderdale) Election office and Palm Beach supervisor "have been trying to debunk the reports."
Almost everyone agrees that there is one factor still an unknown in Florida -- Just how many of young voters will actually go to the polls.
Two big pushes occurred this weekend. Sen. Hillary Clinton was in Miami urging a last-minute call for early voting by young Obama supporters. And older voters heard from Tipper and Al Gore, who made campaign appearances in vote-rich Broward county.
Despite the early voting trend dominance by Democrats, pundits remind everyone that those registered in North Florida have been aligned with conservative politicians, despite their party affiliation. The GOP is counting on those North Florida Democrats switching to McCain and offsetting their progressive counterparts in the southern part of the State.
Key to a possible Obama win are several thousand volunteers and campaign workers going door to door to get people to the polls. The ground game is expected to be the most influential part of the campaign. Workers are using a quote from President Clinton as they urge voters to the polls: "Vote this year ... this is America's future and Obama represents the future."
President Clinton -- during his rally with Obama -- made remarks being picked up all over the State. He reminded the TV audience that, the U.S. has lost 760,000 jobs thus far this year and that pensions are disappearing and family income is down during the eight years of a Republican presidency.

SUBSCRIBE AND FOLLOW
Get top stories and blog posts emailed to me each day. Newsletters may offer personalized content or advertisements.
Learn more