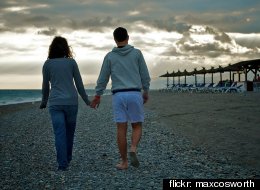 In order for us to know how to commit, we need to understand what it means to be committed. People's needs are changing, and we live in a society where our individuality is a big part of our growth process and who we are. As a result, the world commitment is reshaping itself while keeping its foundation. Commitment means making something strong and healthy.
For many people, times of staying in an empty relationship to satisfy their basic needs have come to an end, and more and more people are looking for true love, a soul mate, or profound connections. Relationships are dynamic and changing because we as human beings are changing.
There is a thick line between verbally committing to something without a real sense of commitment and an authentic sense of commitment. To whom and how much you want to commit are personal choices depending on your personality, your needs, your emotional maturity, your lifestyle and your thinking process. The key is to know yourself and to be honest to yourself and to others with whom you have a relationship with. You may want to commit casually in some cases and more seriously in other cases depending on how much you feel close to the person you are committing to. But if you find yourself wanting a stable and long-lasting relationship, then it is fundamental to make a stronger commitment.
When you commit, it helps you become resilient during the down times and disappointments, and it helps you sustain whatever you are committed to despite tough times while at the same time respecting each other's freedom and individuality.
In order for a commitment to be healthy, the following can be taken into consideration:
Tips on Building Commitment in a Relationship
There is no right or wrong way to commit as long as you are honest with where you are and what you want in a relationship. The rest would be decided by the two of you as to what fits your personalities and your lifestyle. You may want to do casual dating, in which the level of commitment is different from more serious dating, or you may solidify your relationship through marriage. Flickr photo by Moyan_Brenn

If your goal is to get into a committed and long-term relationship, it may not be easy to change all the previous habits of being on your own. You may have to modify some things to reinforce the new lifestyle. For example, every morning show some form of affection, look at your partner's picture, keep something that creates good feelings about your partner, or make sure you do something positive and healthy together on a regular basis. Flickr photo by simonsmith001

This could be a very simple statement like "my own partner," "someone to share my life with," or "my best friend." The sentence is not as important as what emotional connection it creates that builds the road toward your goal. The two have to work hand-in-hand. Also, don't forget that the grass is usually greener from the outside, so don't compare or refocus if you get distracted. Flickr photo by shimelle

Daydream, visualize, and imagine what it is that you want from your partnership and what it is that you will gain from the commitment. When you get to where you want to get, how are you going to sustain and strengthen it? How are you going to get and give benefit through this partnership? Some examples would be having a weekly routine to have a fun time, having a communication time, making sure you spend quality time every day doing something together, or doing something healthy like walking or exercising. Flickr photo by Fractal Artist

Flickr photo by Her Voices

Do not expect perfectionism, do not be idealistic and do not try to mold your partner into your box of how things "should" be. These are all relationship killers. Every one has shortcomings, and you need to let some of these go unless there is a pattern that is truly damaging, harmful, or neglectful to you or the relationship. Flickr photo by Phillie Casablanca

Make sure you communicate this with your partner and that there is a happy middle. Flickr photo by tanjila

Practice meditation, connect with nature, learn to have quiet times every day. Do these either by yourself or involve your partner. Flickr photo by AlicePopkorn

Living with truth and in alignment with who you really are is the key to making it easy for yourself to be who you want to be and to commit only when you desire it. Flickr photo by ewen and donabel

Flickr photo by Urban Woodswalker

Look good and presentable, and get as healthy as you possibly can. People who take care of themselves attract and stimulate their partners more, and that makes the process easier for everyone. Flickr photo by Jo Bourne
It takes a disciplined mind to focus on what the heart wants and to walk toward it. Once there, it still needs determination to keep it moving toward becoming stronger and stronger. At the end, keep your perspective and be realistic -- not idealistic -- with how the relationship evolves. You need to be more flexible than ever to be able to fit into this ever-changing world and to be able to truly commit to something of value to you. At the end, when you commit to something, the feeling should be rewarding and nurturing.
Roya R.Rad, MA, PsyD
Self Knowledge Base & Foundation
A non-profit dedicated to public education
www.SelfKnowledgeBase.com
For more by Roya R. Rad, M.A., Psy.D., click here.
For more on conscious relationships, click here.