Audiences for independent film have long yearned for more than the deliriously happy endings of mainstream flicks where boy gets doe-eyed girl against an orange pink sun. We wanted something heavier and grittier, something that might pierce the illusion of bubble times, and expose the underbelly of opulence. We wanted something real. Through the looking glass of this year's documentary films, the glaring offenses of a collapsing society are more visible than ever before. So perhaps it's no coincidence that an unprecedented number of comedies appeared in the 2012 Sundance Film Festival line-up, marking a substantial shift in the direction of American independent film. What better time to take back laughter and love as very real, powerful forces to get us through tough times?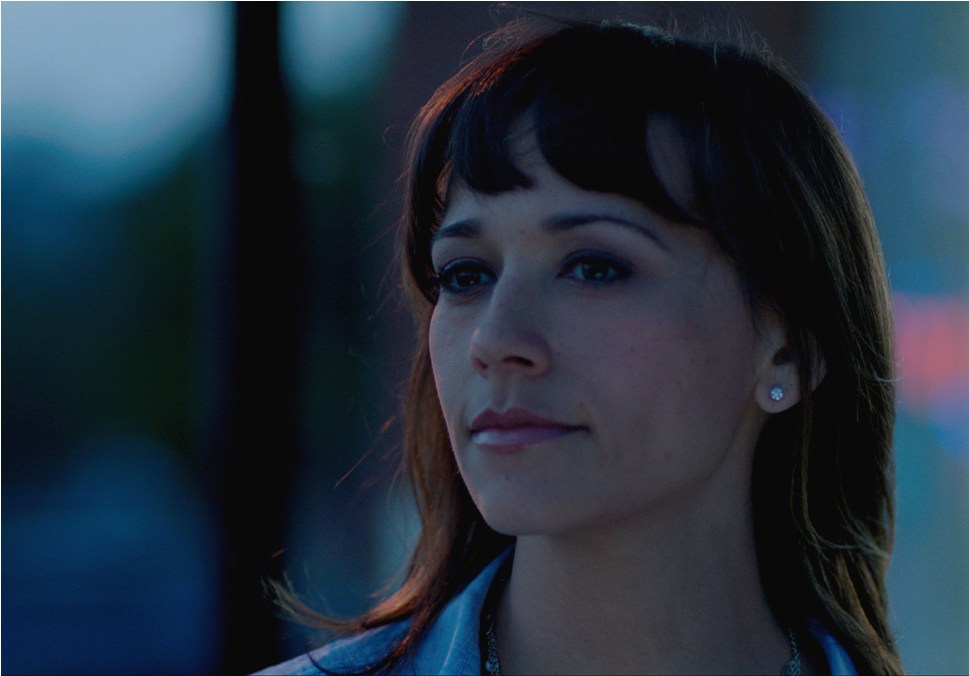 ALIGN = RIGHT> Leading the pack are female-driven pictures that turn traditionally male-conceived romantic comedies inside out. Celeste and Jesse Forever (dir: Lee Toland Krieger) is about a trend-forecaster (Rashida Jones) who must choose between being right and being happy when her ex-hubby aka bff finally moves on. A keenly observed and earnest script, written by Jones in collaboration with co-star Will MacCormack, is delivered by an ensemble cast -- Andy Samberg, Chris Messina, Ari Graynor, Emma Roberts and Elijah Wood -- whose chemistry strikes that delicate balance between slapstick and heartbreak.

ALIGN=LEFT>
Oscar nominated Parisian actress Julie Delpy's 2 Days in New York stars herself and comedian Chris Rock as Marion and Mingus, a happy couple whose cozy routine is disrupted when Marion's French family occupies their apartment en force with inappropriate sexual advances and oblivious racism. Delpy suggested that she will be pursuing writing and directing exclusively and that this follow up to 2 Days in Paris would be her last time in front of the camera.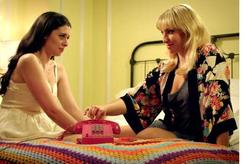 ALIGN = RIGHT> On the stiletto heels of Bridesmaids, three films set a solid-gold bar for hysterics fueled by girl-on-girl love: For A Good Time Call... (dir: Jamie Travis) about two young women who start up their own phone sex hotline as a surprisingly lucrative way to get by in Gramercy Park. Comic talent shines through Ari Graynor, Justin Long, and Lauren Anne Miller, who is a co-writer of the film alongside Katie Anne Naylon. Naylon characterized the film as a "bra-mance" (riffing off a rash of films dubbed "bro-mances").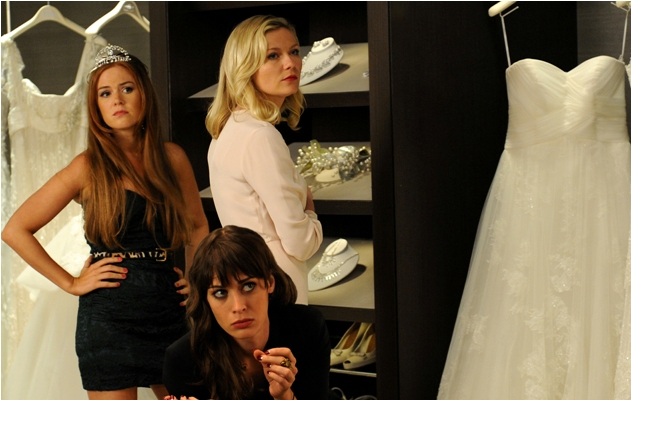 ALIGN = LEFT> Leslye Headland's Bachelorette stars Kirsten Dunst, Isla Fisher, and Lizzy Caplan as three jealous bridesmaids who recklessly soil their friend's (Rebel Wilson) wedding dress a few hours before the big day. On the rougher and raunchier end, Carrie Preston (True Blood) makes her directorial debut with That's What She Said. Anne Heche, Alia Shawkat, and Marcia DeBonis deliver outstanding comedic performances as three women at the end of their rope with overactive sex drives, ex-boyfriends, and one-night-stands.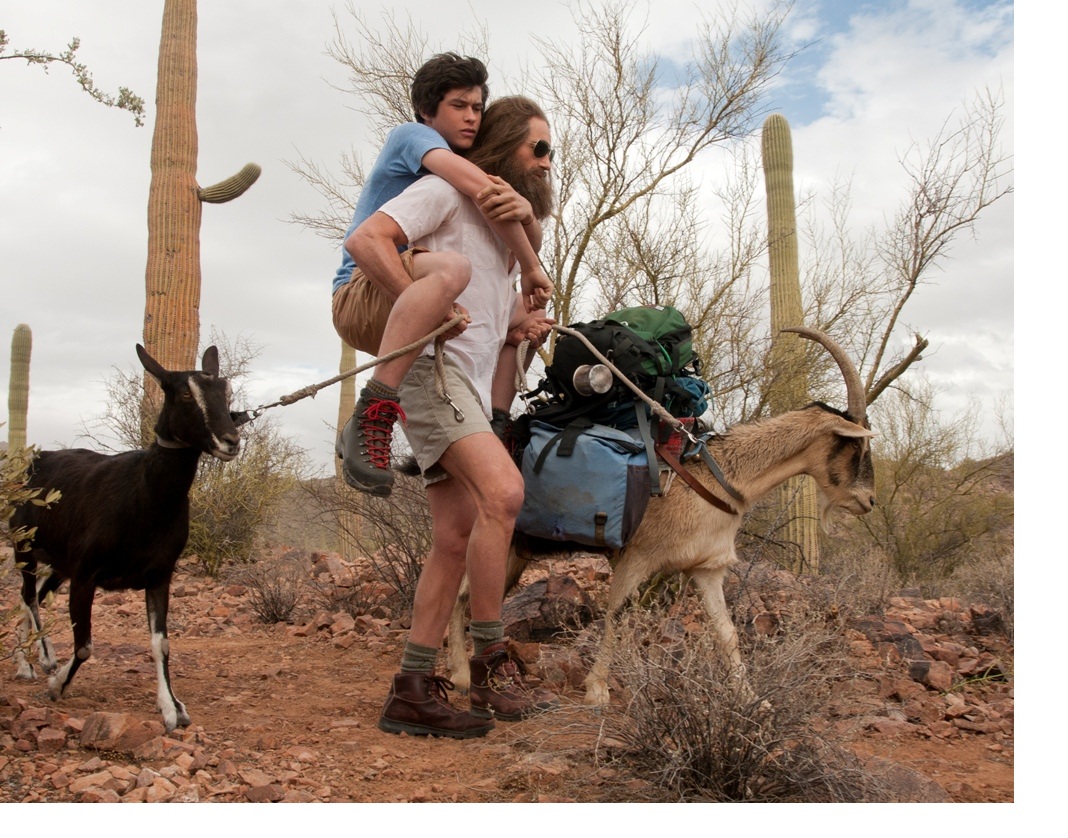 ALIGN = RIGHT > Among the notable dramatic comedies are Goats (dir: Christopher Neil) featuring Vera Farmiga as a navel gazing, neurotic mother and a heavily bearded David Duchovny as the stoner goat herder turned surrogate father to a teenager loathe to accept his unconventional family. Sleepwalk With Me is an autobiographically inspired fiction film written and directed by standup comedian Mike Birbiglia about his chilled relationship, lagging career, and dangerous sleepwalking disorder. Doubling as a presenter at the awards ceremony on Saturday night, Birbiglia joked: "Art isn't a competition, but if it were, these would be the winners" before nabbing the Best of NEXT Audience Award.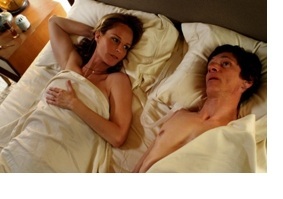 ALIGN =LEFT> Ben Lewin's The Surrogate quickly became a festival favorite. Soulfully written and replete with cinematic grace, the film is based on the autobiographical writings of journalist/poet Mark O'Brien as he endeavors to lose his virginity despite being confined to an iron lung. Helen Hunt, William Macy, and John Hawkes were recognized with the U.S. Dramatic Special Jury Prize for Ensemble Acting. Accepting the Audience Award, Lewin offered a piece of advice for independent filmmakers: "Don't sleep with the leading lady, sleep with the producer."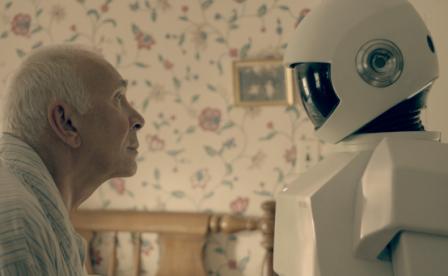 ALIGN = RIGHT> Other winners include Robot and Frank (dir: Jake Schreier), which stars Frank Langella, Susan Sarandon, James Marsden, Liv Tyler, and Peter Saarsgard, and picked up the Alfred Sloan award for its imaginative depiction of a near future world where a cantankerous ex-jewel thief must live with a humanoid robot caretaker. Despite disagreements with director Colin Trevorrow over a major last minute change in the ending of Safety Not Guaranteed, writer Derek Connolly picked up a Waldo Salt Screenwriting Award for his story about a magazine intern who investigates a want-ad: seeking partner for time travel. Star and Executive Producer of Safety Not Guaranteed, Mark Duplass, moonlighted in Lynn Shelton's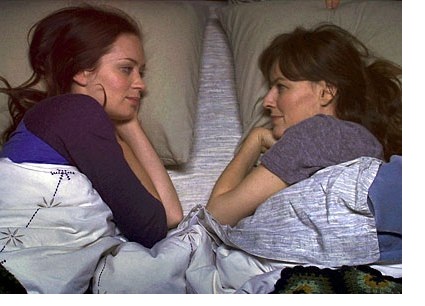 ALIGN=LEFT> Your Sister's Sister, one of the most moving dramatic comedies of the festival. When Jack goes to his best friend's cabin to mourn his brother's death, he unwittingly gets caught between two sisters, Iris and Hannah, whose loyalty and love inspire a reconfiguration of their family. Shelton's strong direction is bolstered by sincere dialogue, lyrical compositions, and emotive performances from Emily Blunt and Rosemary DeWitt.
Comic appeal and celebrity star power were motivating factors for film sales. Withstanding the massive snowstorm that blew over opening weekend, last year's buying fever continued at a steady pace as eager distributors acquired almost as many films in 2012 (albeit, at more prudent prices). Sundance founder 'Bob' Redford explained that the collapse of a mainstream industry has compelled established artists to seek increased creative freedom and control for their work through collaborations outside the studio system. Artistic Director John Cooper believes filmmakers are no longer approaching indie productions as stepping stones to commercial success, but are building artistic movements towards a different way of life. And a healthy sense of humor, especially in these times, seems to be at the heart of this new direction.
Images courtesy of the Sundance Film Festival. Celeste & Jesse Forever image by David Lanzenberg; Two Days in New York image by Nicole Rivelli; For A Good Time Call... image by James Laxton; Bachelorette image by Jacob Hutchings; Goats image by Gregory E. Peters; Your Sister's Sister image by Benjamin Kasulke.
SUBSCRIBE TO & FOLLOW ENTERTAINMENT
HuffPost Entertainment is your one-stop shop for celebrity news, hilarious late-night bits, industry and awards coverage and more — sent right to your inbox six days a week. Learn more