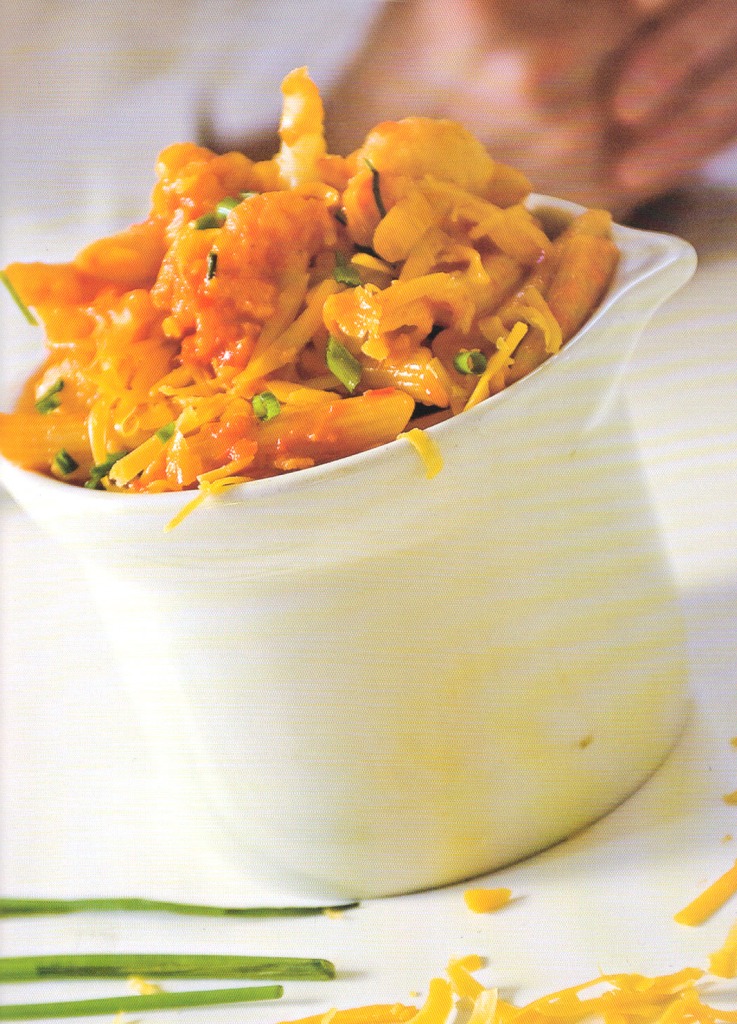 It's amazing how recipes circulate around the world. Back in the early '80s it took about two years for "blackened redfish" to migrate from New Orleans, where it was invented by Paul Prudhomme, to Chicago. But that's because the primitive media of culinary exchange were cooking magazines and Wednesday's newspaper food sections.
By the time the blackening fad arrived in Australia, redfish had been over-harvested to near-extinction, recovering only after trendinista chefs moved onto something else. These days, of course, food news and recipes shoot around the globe in no time flat via the Internet -- which is why we're suddenly inundated with gilded "gourmet" hamburgers and bizarre pizzas everywhere in the United States.
I'm reminded of this by an email that just arrived from Singapore, where one of my own recipes recently appeared. Two years ago, Michael Whiteman, my husband The Restaurant Consultant, worked with Richard Helfer, the former far-thinking president of Raffles Hotels, to help create a fast-casual rotisserie chicken restaurant prototype that was slated to colonize numerous corners of Singapore and then beyond.
On one of his trips he brought as a gift a cookbook, which I'd written with my daughter, called Eat Fresh Food: Awesome Recipes for Teen Chefs. Every recipe is healthful and colorful, with major emphasis on swapping fresh vegetable purees for otherwise fattening cream and butter. For example, zucchini gets whirled into a gorgeous jade-green sauce for pasta primavera; cauliflower gets star billing in a delicious side dish called "Looks Like Mashed Potatoes;" and creamed spinach is enlightened with a puree of (yes!) cottage cheese.
Helfer named his chicken chain Charly T's, after a fictional gastronome who roamed the globe in search of recipes that would sate his infinite lust for chicken. Knowing that go-withs and flavorful sauces are at least as important as a well-lacquered bird, Helfer paid lots of attention to side dishes, one of which he happened upon in the aforementioned cookbook.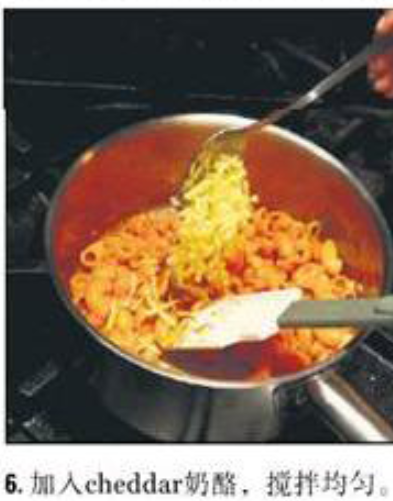 A Singaporean food writer alarmingly named "Little Missy Greedy" recently visited the newly opened second outlet of Charly T's to write about how to make the restaurant's celebrated mac-and-cheese -- and there it is, straight from Eat Fresh Food: my singular recipe that incorporates, among other ingredients, red peppers, chipotle powder, honey and cauliflower florets. Its gorgeous bright orange sauce is made from cooked red bell peppers and garlic that get pureed together until silky. The seven step-by-step photos all have captions in Chinese, which happens to be Greek to me -- but you can make this at home with your kids and be rewarded for being a terrific parent. You'll love it because it looks like it's oozing with cheese, but it has much less fat and is more nutritious than regular mac-and-cheese. And now it's among the trendiest dishes in Singapore.

MAC-AND-CHEESE with Cauliflower and Creamy Red Pepper Sauce
4 oz. very sharp yellow cheddar
2 medium red bell peppers, about 12 oz.
3 large garlic cloves, peeled
1 tablespoon unsalted butter
1 teaspoon honey
1/8 teaspoon chipotle chile powder
8 oz. ziti or penne rigate (or elbow macaroni)
3 cups small cauliflower florets
3 tablespoons finely chopped chives
Shred the cheese on the large holes of a box grater and set aside. Cut the peppers in half and remove the seeds. Cut peppers into 1-inch pieces and put in a small saucepan with ½ cup water. Cut the garlic in half, lengthwise, and add to the saucepan. Bring to a boil, lower the heat to medium, and cover. Cook for 15 minutes, or until the peppers are very soft. Transfer the contents of the saucepan, including the water, to a food processor or blender. Add the butter, honey, chile powder, and salt to taste and process until very smooth. Return to the saucepan. Meanwhile, bring a large pot of salted water to a boil. Add the pasta and cauliflower and cook for 12 minutes, or until tender. Drain well and shake dry. Transfer to a large bowl. Heat the sauce and pour it over the pasta. Add the cheese and stir well. Add salt to taste. Sprinkle with chives. Serves 4 to 6
Rozanne Gold is a four-time James Beard award-winning chef and author of Eat Fresh Food: Awesome Recipes for Teen Chefs, Healthy 1-2-3, and Radically Simple.
SUBSCRIBE TO & FOLLOW THE MORNING EMAIL
The Morning Email helps you start your workday with everything you need to know: breaking news, entertainment and a dash of fun. Learn more