A Turkish military raid in Kurdish regions has left 7 civilians dead, according to Iraqi officials. The continuous shelling of Kurdish regions has led to tensions between Turkish-Kurdish relations, and has displaced at least 124 villagers after they evacuated because of night raids, fearing for their own safety. Kurdish parliament issued a statement afterwards: "We demand the Turkish government to make a formal apology to the people and the Kurdistan government."
The mayor of Qalat Dizah, Hassan Abdulla told Reuters: "Today there was a rocket from a Turkish plane that hit a civilian vehicle, a pickup, carrying seven civilians. The seven were killed."
More than 2000 people demonstrated in the northern town of Rania where the victims were buried. This lead to protests by Kurds in diaspora condemning Turkish assault on Kurdish regions. In USA, Nashville Kurds protested holding banners like "President Obama, don't leave us at the mercy of Turkey."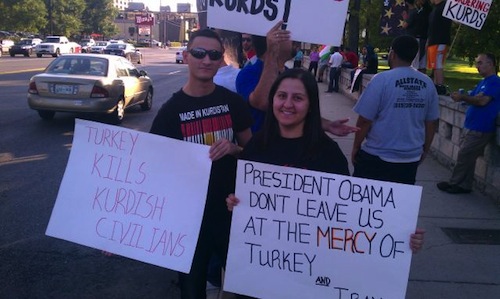 In Hawler, Kurdish students called for a demonstration of solidarity; they held banners saying, "Turkey feeds a child in Somalia, massacres a family in Kurdistan"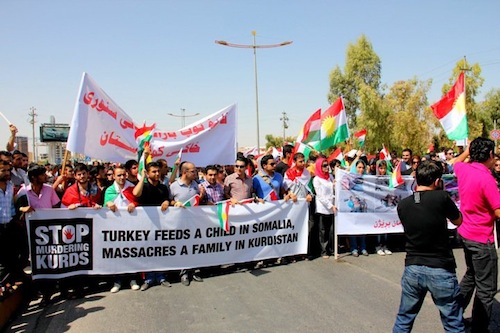 Protests were held in most European states in solidarity with Kurds, calling for an immediate halt of Turkish warplanes attacking Kurdish villages and mountains. In Germany, UK, Finland, Holland and many other European countries, demonstrations were staged to condemn the Turkish governments disproportional response to Kurds.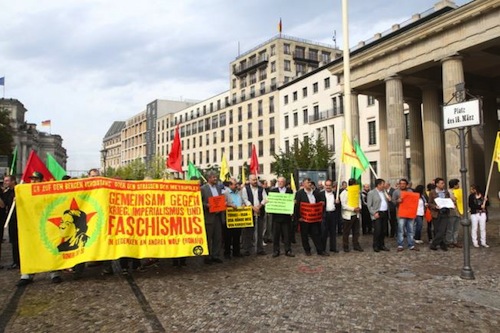 More protests are planned in UK, Sweden, Norway, USA, France and many other countries. There is a general sense of outrage. In London numerous boroughs have protested against and have vowed to continue protesting until Turkey apologises for their inhumane approach towards Kurds.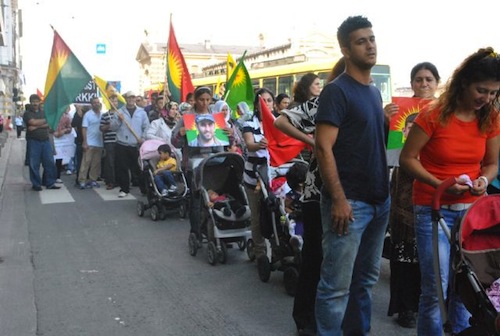 SUBSCRIBE TO & FOLLOW THE MORNING EMAIL
The Morning Email helps you start your workday with everything you need to know: breaking news, entertainment and a dash of fun. Learn more