TERRY ADAMS' ROCK & ROLL QUARTET- CRAZY 8s
NRBQ piano man follows-up his killer release "Holy Tweet" with another raucous run through a selection of songs that really...might as well be NRBQ. Hey Big Al, Joey, Tom...we're ready for the reunion.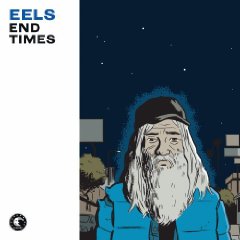 EELS- END TIMES

It doesn't seem like much time has passed since "Hombre Lobo," but who's complaining? Well, me... a little. E is back with an even more depressing than usual collection of songs that, in the words of Neil Young, "starts out real slow, then sorta fizzles out altogether."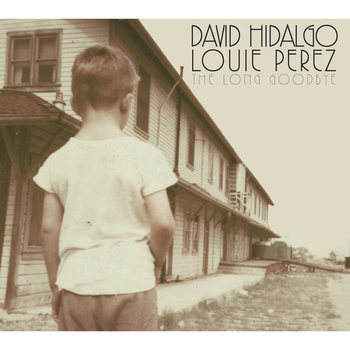 DAVID HIDALGO & LOUIS PEREZ- LONG GOODBYE

Dos Lobos, Hidalgo & Perez, stray from the pack (sorry) to celebrate a 40-year songwriting partnership with this collection of songs ranging from American folk to classic country. Great music from two great artists, whose work with Los Lobos has been consistently soulful and joyous. You can listen to the entire album, as well as download it HERE.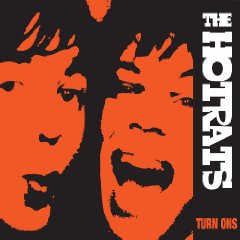 Gaz and Danny from Supergrass create their own version of David Bowie's "Pin Ups," with covers of songs by Pink Floyd, Roxy Music, Squeeze, Elvis Costello and Bowie himself, to name a few. Their recent performance of the Beasties' "Fight For Your Right (To Party)" on Letterman was mostly annoying, but the record fares much better.
British trio, none of whom is named Len Price, blast their way through a selection of songs that would fit nicely on a mix next to The Kinks and The Jam.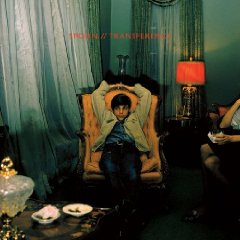 Austin's indie-darlings return strong. "Transference" offers what Spoon does best. There's a lot of space in the band's production and attack, but at the heart "Transeference" is pure rock and roll with enough hooks to snag a flounder.
For more reviews, music samples, and commentary, check out BURNING WOOD.