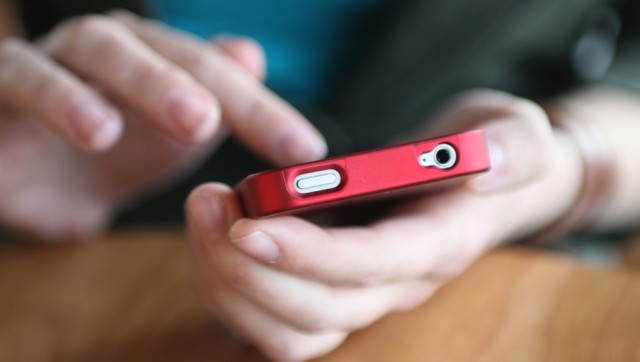 Carrie Williams' mom died when she was four-years-old. This difficult loss is the core reason that today instead of working at a big Fortune 500 company, Carrie owns her own business;
Kitchen Table PR.
After graduating college with a degree in journalism, Carrie had a passion for not only writing, but all facets of advertising and PR. She worked in large companies for years and appreciates her "big agency" experience. She says: "There's no substitute for working in a big agency. You get an education in every aspect of the business from brand management to public relations and promotions. You can't duplicate the intense experience that comes from being part of a big firm. I'm thankful for cutting my teeth at these agencies. But when the time came to think about having kids, I knew I wanted to be my own boss and have the flexibility that comes along with that."
The many hours spent in public relations jobs have given Carrie the credibility she needed as she launched Kitchen Table PR in 1995. She mindfully started the business after she got married and a few years before she and her husband planned on starting a family. She's always been a planner and she says "There was no way I could sustain a career at a fast paced agency, have kids and be the kind of mom that I had always wanted to be after losing my mom at such a young age."
Carrie grew up around the advertising industry. She says "My father was ad man in the old school era. He stayed in one place for his whole career. Today, there's no loyalty with big companies. People move around to gain experience." Carrie had jumped around a lot in her years in the PR world and this meant that she knew a lot of people in the biz, which turned out to be a huge benefit when she was on her own. She had already built her own brand. Colleagues knew she was driven, creative and had passion for her work. "My reputation and experience had preceded me. Kitchen Table PR was immediately fully billable for the first month as I operated as a solopreneur." Carrie's father taught her the value of networking and she fully utilized her contacts for referrals. "With the Internet not in full swing yet, it was all about personal connections. I had kept in touch with everyone in the field and it really paid off. "
Later in life, when Carrie's kids were both under four-years-old, she found some letters that her mom had written about how she missed out on time with Carrie while she working full time outside the home. These letters weighed heavily on Carrie and she knew that while she loved work, she had to find a way to manage her time and always put her kids first. Today, Carrie's daughters are 11 and 13-years-old and Carrie believes that working in PR can be one of best careers for a work from home mom because "You can time shift so much work. I'm extremely disciplined, even tireless, so I arrange my schedule according to my kids' schedules. I always pick them up at school, unless there's a very unique exception."
Carrie also writes for an Orange County, CA magazine called Riviera. She designates night time for all of her writing. She's a self proclaimed "master of multi-tasking." She's acutely aware of her time, schedule, obligations and balancing it all while being with her kids as much as possible. She has strict requirements for taking on new clients, they have to understand that she's a working mom with limitations on the hours she's available for calls or meetings. She won't travel and has no problem turning down a client if they don't understand her hours and priorities. She explains that those restrictions do not affect the success of her work/campaigns.
She enjoys getting her kids involved in her career and showing them what it's like to be a working mom. "Kids learn from osmosis and my daughters now have marketing minds! They will critique a new boutique that we go into or with projects at school they have a unique perspective from observing my PR work." Carrie joins her kids at homework time too. She feels that it's important for them to see her do "homework" as well. Another thing that Carrie enjoys her daughters seeing is how her work allows her to be involved in the community, both personally and professionally.
It's no mistake that she ended up in PR on her own terms. "With no stability growing up, I had to plan my career around my lifestyle. I wanted to figure out how to use my previous life and work skills at a job that would work for how I had always envisioned raising a family," she said.
One big change from Carrie's big PR agency days is technology. "I don't miss the old fax machine but with the speed of tech, there's an expectation of just as fast a turnaround on everything else. I miss the realistic deadlines, keeping up with the pace of tech is punishing. It's collapsed the time/space continuum."
But without it, Carrie realizes that she couldn't work from home and have the flexibility that we all have with smart phones and laptops.
Carrie's Advice On Life & Biz:
I can't stress enough the importance of having a mentor. The mentor doesn't have to be someone in your biz, just someone who has your back. Many creative women have influenced me and they have nothing to do with PR/Advertising.
If you have employees, you have to make time to train them. Today, there's a lack of apprenticeship, a dearth of professional development. Slow down to help the junior staff really learn. Whether it's an intern or an employee, you need to designate a chunk of time each week to training. You need that master/apprentice relationship. Part of my day always includes mentoring.
Life Balance with Kids: I try to be with my kids as much as possible. Whenever it's appropriate, I will also bring them with me to an appointment. Show kids how you work. Involve them and make it exciting. I've found a way to "sell them" on a trip to Costco because they enjoy the samples. But they always learn something on an appointment or errand because we talk about it. I ask their opinions and offer mine. They enjoy it because they participated and were heard. They feel empowered and it translates into their life.
Carrie's priority of putting her kids first had been set in stone long before they were born. She followed her plan and is pleased with the results. She now enjoys the fruits of her labor at her own family's kitchen table. Have you had a life experience that set the path for your professional life?