"Choose a job you love and you will never work a day in your life." Confucius
I chose a passion which turned into a "job" and has fulfilled my life since the first day. I am so lucky and blessed to be fortunate enough to be able to create something that people understand and appreciate.
I want to share with you a sampling of my dream come true.
Last week I was in New York and along with my publicist we were living the life of the NY pace.
We had amazing meetings on the hour every hour for 3 days straight with 20 editors from all the magazines that I read and drool over. I had to pinch myself a few times to say is this really my life, it's so fancy.
The women who work in these important positions do it with such grace and elegance. Their individual style reflecting that of the impressive work they do on a daily basis.
Can't say I had a favorite magazine, editor or office - it was all SUPER exciting. And we must thank mother-nature for being oh so accommodating to our jumping in and out of the town car at least 16 times a day; wait no umbrella in January I must have been dreaming.
I love the lunches in New York there is so much to choose from but we only had time in those 3 days for a quick "dog" on the street with mustard. How chic.
The day following these meetings I took my daughter Kate who attends NYU and 4 of my besties to Balthazar for a brilliant lunch and lovely bottle of wine to say thank you to a city that has a piece of me.
Oh, this is so funny, so I am a PC person (I know hard to believe) but I just got an IPAD since I have so much mileage I decided to use a little of it, and silly me I left it in the seatback pocket of the plane. Well, I was in a panic as I was just warming up to my IPAD and bam it's gone. We called Virgin 50 times and got no answer. Then this little angel called me from lost and found he couldn't have been more wonderful. He and I became buddies in the hand off of my IPAD coming back to me and the best part is coming.
So I missed my flight while drinking that wine with my friends thinking that I took off at 830 but actually that was when I landed, oops... Well guess who was working the desk when I pulled into JFK long after my flight had departed yep you guessed it my BFF from Lost and Found. He not only got me on the next flight out but found me a cherry seat with all the perks. How could this crazy experience end up so perfectly part of the plan? Well that's just it; it's all part of the plan.
We must believe and have faith that there is a master plan. Find your passion, develop it, cultivate it water it and watch it bloom. Beauty is all around us but you must be willing to take a risk to fall flat on your face to find it. I am so thankful every day that I took that leap of faith.
I am sharing with you an image of some of the editors favorite pieces...enjoy and until next time keep the faith.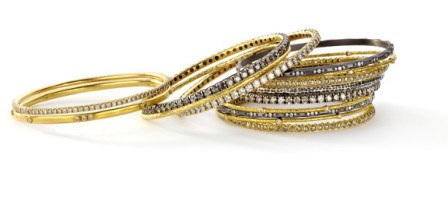 SUBSCRIBE AND FOLLOW
Get top stories and blog posts emailed to me each day. Newsletters may offer personalized content or advertisements.
Learn more