Should I stay or should I go?
I still remember sitting right at the back of the Palladium at Crown Casino in Melbourne, Australia for the ICMI Women in Leadership Event hosted by Ann Peacock earlier this year.
I'd already heard Bernadette Schwerdt, Alisa Camplin OAM, Pauline Nguyen, Holly Ransom and Ky Furneaux speak. They're all incredible women in their own right and there was definitely a very noticeable buzz in the room.
It was past 6pm when the last speaker, Carolyn Creswell, founder of Carman's Fine Foods took to the stage. Even though I knew who she was, I didn't really know much about her story.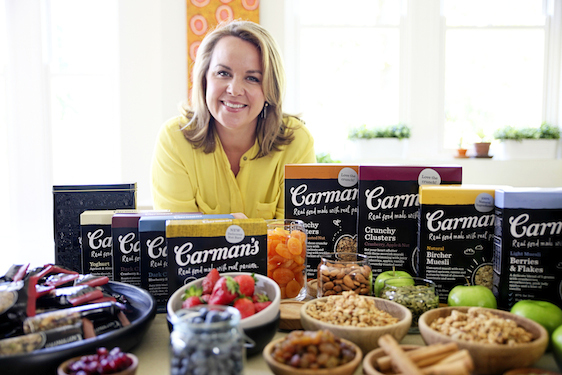 I'll stay 5 or 10 minutes and then sneak out quietly.
I very clearly remember thinking this to myself as I hadn't been able to sleep for a string of nights so by that time of the day, I was pretty wiped.
But once Carolyn started speaking, I was hooked... I related to her passion, her energy... She seemed very down to Earth and someone whose story certainly wasn't that of an overnight success.
She spoke of the hardships during the first 5 years of her business and the ingredients that eventually made Carman's Fine Foods the success story that it is today.
Carolyn's passion for food started in 1992 when she was an 18-year-old university student. After being told she was going to lose her job, she made the life-changing decision to offer the owners $1,000 for their business.
More than 20 years on and Carman's muesli, muesli bars and a range of other related products are widely available in all major supermarkets in Australia. Not to mention, the company exports its products to over 32 countries around the globe.
As Carolyn drew me more and more into her story, it was her thoughts around passion that felt as though she had singled me out from the thousands of people in the room, and was pointing the finger at me.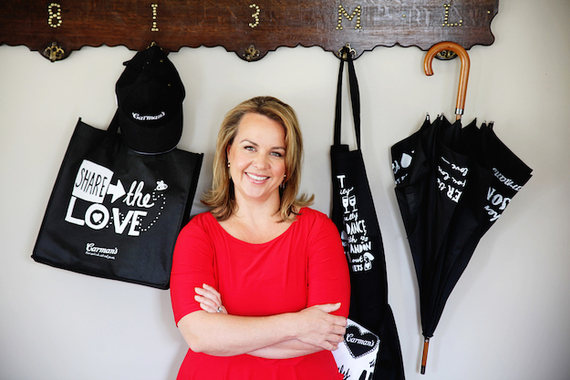 I'm not passionate about what I do.
That thought echoed through my mind over and over again as I sat there, uncomfortably fidgeting from time-to-time. Unfortunately, our minds have no filter and when I walked out of that room once Carolyn had finished talking, deep down, I knew I was in the wrong place in my life.
Instead of acting on this revelation immediately, I mulled it over in my head for months... After all, I wasn't exactly Carolyn Creswell and I've always been the kind of person who needs to take things in and digest.
Bottom line: I didn't believe in myself. Yet.
Fast-forward and since deciding to quit the safety of my job and drive my own professional writing business, here I am.
Doors have opened, I'm on a journey I'm committed to and opportunities have presented themselves.
Four months after sitting back at that Women in Leadership Event and hearing Carolyn speak, I was given the incredibly opportunity to speak with her over the phone.
Sometimes, when you put someone on a pedestal, you forget that at the end of the day, they're still a person who has the same kind of experiences as others.
What I loved most about chatting to Carolyn is that she's so real. She's living the entrepreneurial dream and yet when I asked her what her proudest achievement to date is, she replied:
"My four beautiful kids."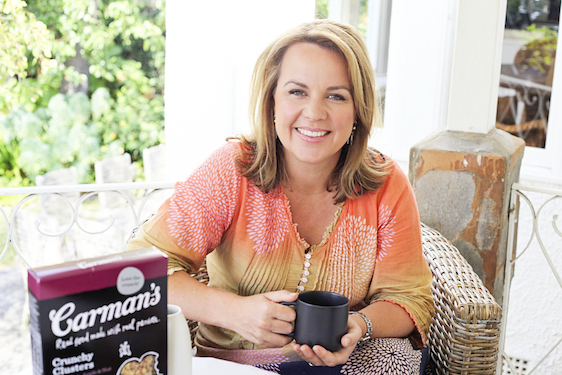 So how does someone like Carolyn juggle an empire and being a parent?
"It's all about being in the moment and valuing time," she says.
Of course, I wasn't going to speak with Carolyn without asking her for advice for those who, like me, are at the very start of their start-up journey.
"Work out your niche and align it with your passion. Focus on doing a few things really well as opposed to trying to do everything," she says.
As for working around the clock as most starting a business tend to do (yes, I'm guilty of this), Carolyn says that if she could turn back time, she'd tell her younger self to manage the art of gracefully saying no.
"You can't always say yes... You need to ask yourself what do you want to get out of life?"
At one point during my discussion with Carolyn, she mentioned that in the early days when she was really struggling with the business, she just couldn't see the light at the end of the tunnel.
That hit a real nerve with me because back when I first heard Carolyn speak, in that moment, I couldn't see the light at the end of the tunnel.
Now, I wake up each morning knowing that I'm where I'm meant to be.
And I owe a good part of that realisation to Carolyn who, even though she could never have known it, led me to strive for more... To see that what I was doing with my life at the time was never going to be enough for me.
And that's something a 'thanks' won't ever be able to capture.
SUBSCRIBE TO & FOLLOW THE MORNING EMAIL
The Morning Email helps you start your workday with everything you need to know: breaking news, entertainment and a dash of fun. Learn more