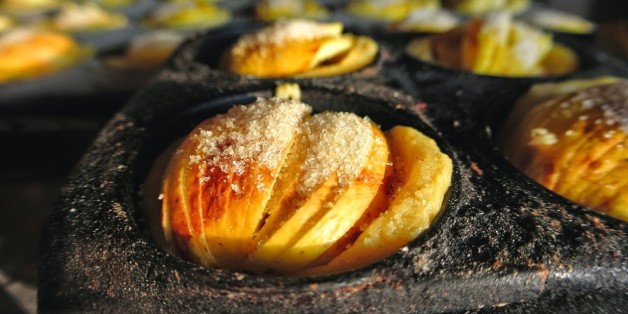 Whenever it was my time to be idle I stood by the oven, which is warm and comforting when the oven doors are closed, but fiery and scary once the doors open and loaves come flying out, weighed down by their scorching-hot baking trays. The old-timer bakers love to hear new bakers squeal at the heat of the oven. "Oh! It's hot!" we usually say. Then they say, "Well, yeah, it's an oven, it's hot." Then they laugh. I never really got the joke, but I guess my sense of humor deteriorates when I'm afraid of having my hand burned off.
For more of Sarah's writing, visit her website.
SUBSCRIBE AND FOLLOW
Get top stories and blog posts emailed to me each day. Newsletters may offer personalized content or advertisements.
Learn more