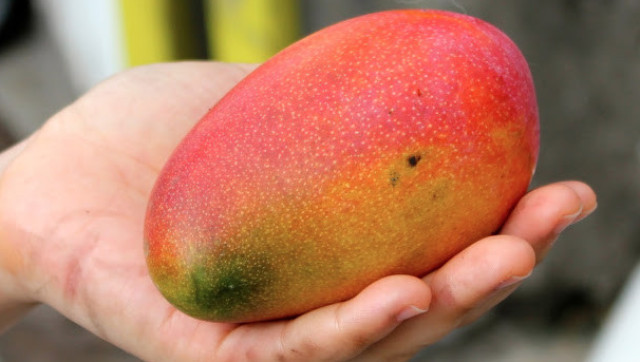 In the Indian Ocean, 200 kilometers southwest of Mauritius, lies a French African island called La R
é
union. R
é
union is technically a part of France, though it has had waves of immigration from Africa, China, Malaysia, and India. Before the French, its first European discoverers were the Portuguese, and before that, besides a few visits from Arab, Swahili, and Malay explorers, no one is really sure what happened.
With that history, I had exactly no idea what to expect from R
é
union. Once I landed, I was no less confused. The place seems sort of African, sort of Indian. But everyone speaks French. The locals drive Peugeots during the day and dance to reggaeton at night. Mango trees line the streets alongside Chinese-owned French bakeries.
é
union over the years.
é
union was overwhelming. We rented a car and drove around the island almost blindly, from Saint Gilles to Saint Leu to other "Saint" cities. A soundtrack of
ra

ï

 music
and
Lil Wayne
 made the aimlessness of it all somehow enjoyable, and we bumped along in the car for nearly an hour, watching the rolling hills pass by. Finally we pulled out our phones and punched in a search for "Reunion restaurant." That's how we found the
Blue Margouillat
.
With little direction besides a vague address and barely functioning GPS, we climbed up winding roads into a hillside, overlooking the ocean. After one particularly steep hill, a sign appeared bearing the hotel's logo, an outline of a little blue gecko. We followed the sign and found this:
Less a hotel, more an artsy cottage, something out of the 1800's housing local and European artists, antique wooden chairs, clean white linens, and iron candelabras  On that cool and humid night the Blue Margouillat seemed to be a mirage, held in place by the night only to dissipate at the break of dawn. 
The food was as mysterious as the island, European and possibly French with a distinct Creole style. Cold gazpacho with tomato and basil was spooned over curried crayfish and a goat cheese dumpling. 
The beef fillet came pan fried in salted butter and peppercorns, with warm foie gras and wok sauteed vegetables, next to the local Takamaka goat cheese and almonds. Rack of lamb came roasted in gingerbread spices with a side of grilled vegetables and gnocchi.
Coffee at the end of the meal was a ristretto from India, described as intense with a powerful character, a spicy alliance of Arabica and South Indian coffees.
Finally, dessert was served. Dark chocolate fondante with fragrant Tonka beans and red berry syrup, and a passion fruit custard with jeweled fresh fruit and miniature macarons. 
Many things can be said of our dinner at the Blue Margouillat. The words "excellent" and "unbelievable" were spoken, to be sure. We sat there for nearly four hours, trading jokes and remembering stories we had shared many miles away from that island of passing ships. We wondered if we'd ever be back, if we would find a meal as great as this one again. There were five of us and we're all in different corners of the world now, and I guess those questions still remain.
But I do remember spotting a blue gecko that night, crawling outside on the wall. I'll call it a good omen, or a lucky charm. Because although we'll never fully understand that island, we'll always remember our time there and the fantastic meal we shared. It does make sense, after all, that such a meal took place on an island called "r
é
union."
Impasse Jean Albany
Saint Leu 97436
+262 (0) 262 34 64 00
For more of Sarah's writing, visit her website.