We all knew who the true winner was this year -- the gif! Probably because of my poor eyesight, I hate watching YouTube videos, deciphering infographics, or god forbid looking at memes, so I was and am still apprehensive about the gif. Still, something about a few of those sped up repeated motions made my day - and sometimes even inspired motivation to make my next major decision. Here are few gifs that changed by life this year and defined my own life changes. What are yours?
When I was hungover last New Year's and found myself doing this, I decided to stop:
I cherished my sister when I watched the Hunger Games:
This is how it felt when Whitney died: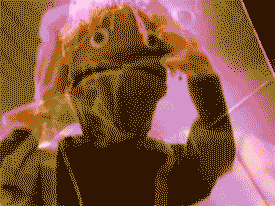 And this is how it felt when Meryl won the Oscar:
When Breaking Bad ended, this consoled me:
And who hugged all of their loved ones and spent an hour reflecting after this Mad Men episode?
What it felt like when the olympics ended :
Hurricane Sandy was awful:
But we had this guy:
This made me homesick for California and I thought about moving home:
But then I remembered this show:
This gif made me realize I am not the only one who occasionally experiences girlfriend problems:
Knowing about this helped me make friends at my new job:
Sending this to all my gif-hawker friends makes me cool:
Having this as my Gchat status makes me awesome :
This will forever haunt me:
And this just makes me smile :
Happy holidays!