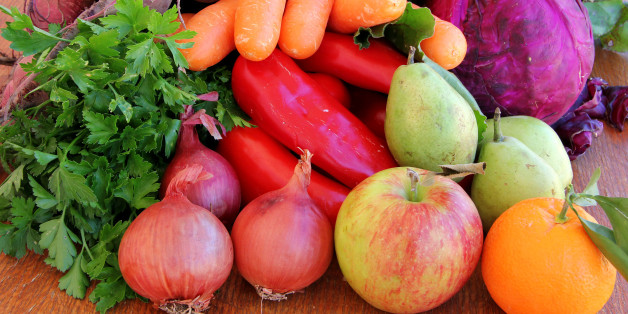 Shutterstock / andreasnikolas
Why cook meat when summer produce is this good? From a cheesy and perfectly flaky tart showcasing summer tomatoes to bright and colorful pasta dishes, these vegetarian mains are light, flavorful, and perfect for warm weather dining.
Potato, Spinach, and Red Pepper Frittata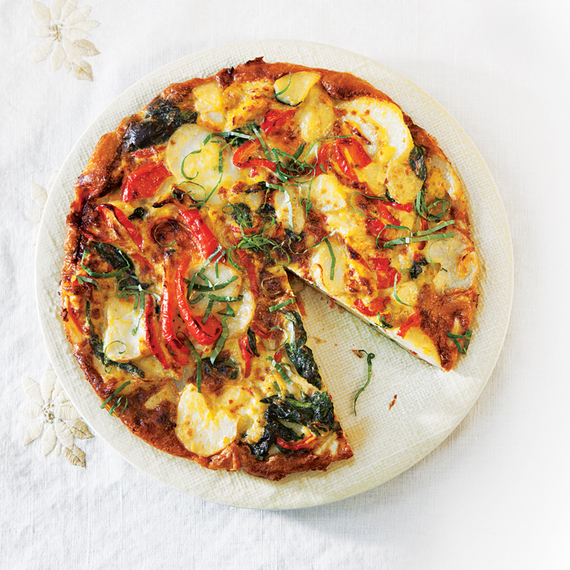 This basil-laced potato and vegetable frittata makes a satisfying lunch.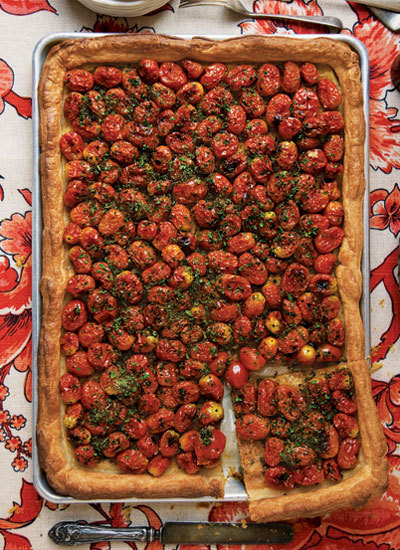 Made with ripe cherry tomatoes, fragrant herbs, and a buttery crust, this gorgeous, rustic tart is a showstopper.
Rishta bi Laban wa Bassal (Tagliatelle with Yogurt and Fried Onions)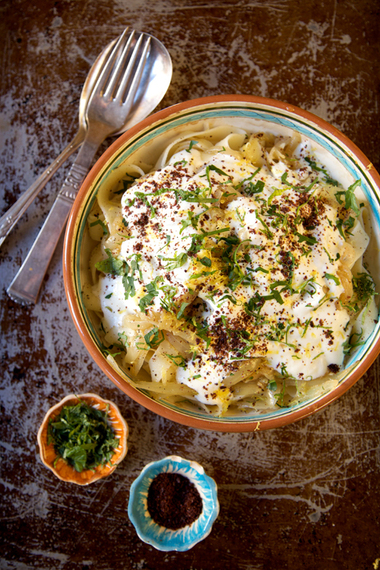 Copious amounts of lightly caramelized onions are piled atop pasta and served with yogurt and herbs in this recipe inspired by Claudia Roden's The New Book of Middle Eastern Food.
Farmer's Salad with Beet Vinaigrette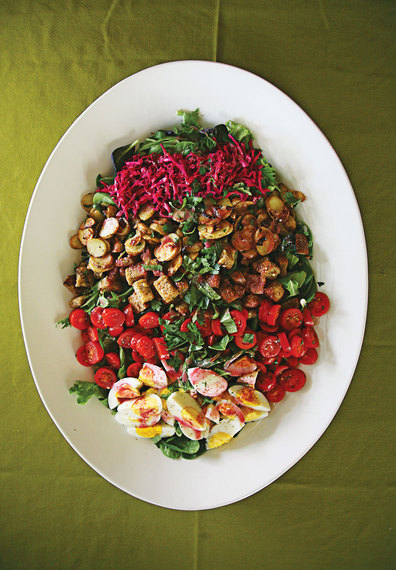 A thick sweet-tart pickled beet dressing brightens this salad from Lawrence, Kansas, home cook Dana Hangauer. Pour it on top of any combination of fresh, boiled, or pickled vegetables, or use it as a dip for crudités.
Portobello Burger with Blue Cheese and Sautéed Red Onions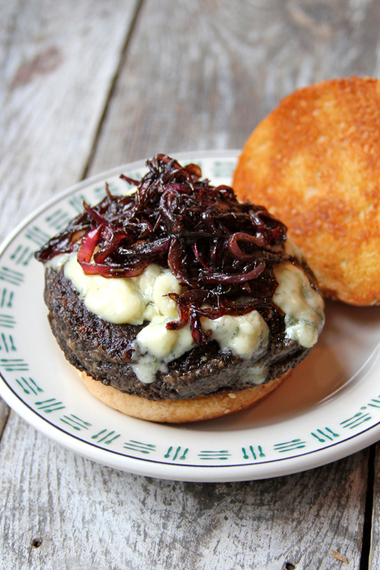 A far cry from the standard grilled-mushroom-cap-as-burger, these ultra-savory portobello patties get a further umami boost from garlic and steak sauce -- a perfect match for a flavorful topping of melted blue cheese and tangy caramelized red onions.
Pizza Noci e Zucchini (Walnut Pesto and Zucchini Pizza)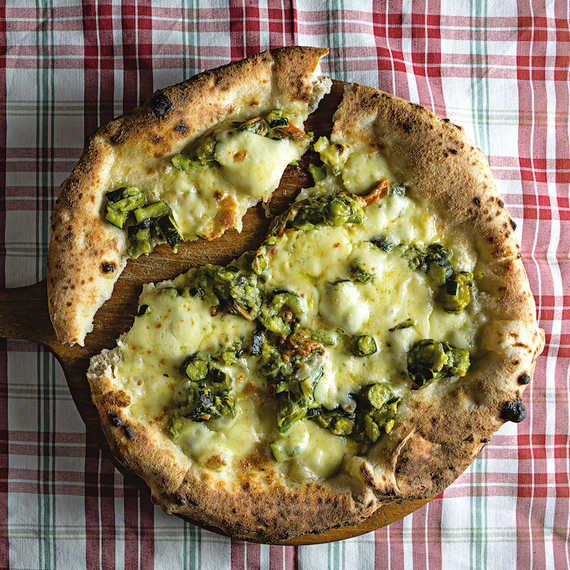 Creamy walnut sauce is paired with golden pan-fried zucchini and smoked mozzarella on this Neapolitan pizza.
Fettuccine with Heirloom Tomatoes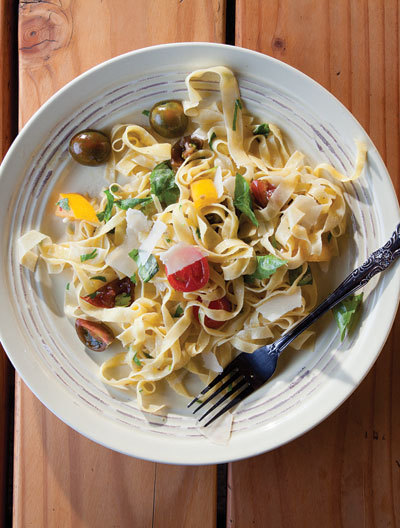 Highlight the flavor of heirloom tomatoes by simply tossing them with homemade fettuccine for a light and summery pasta dish.
Black Bean Burger with Salsa Fresca and Avocado Crema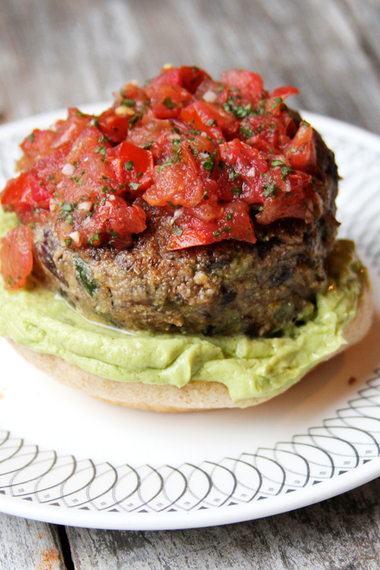 Cumin, paprika, coriander, and both poblano and chipotle chiles lend their robust flavor to this earthy black bean burger. Dredged in cornmeal, it's a hearty base for a bright salsa fresca and smooth avocado crema.
Orecchiette with Rapini and Goat Cheese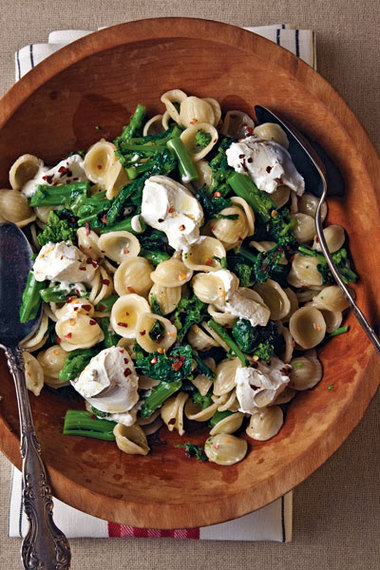 Slightly bitter rapini (also known as broccoli rabe) marries well with tangy goat cheese in a pasta recipe that's ideal for summer picnics and potlucks.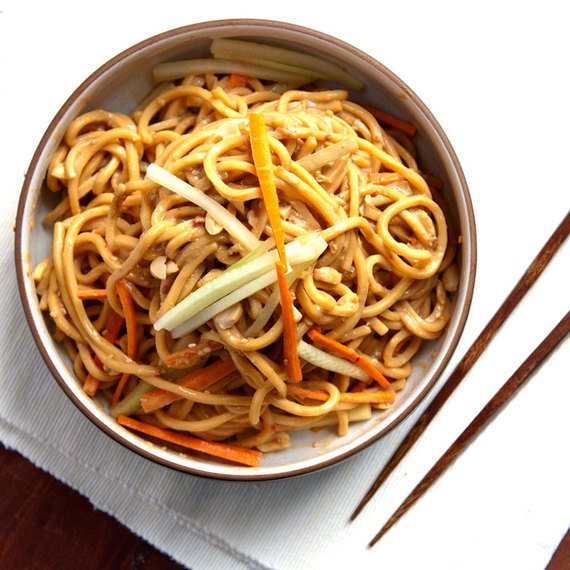 A garnish of chopped peanuts and slivered cucumber and carrot add crunch to the silky, savory Chinese-American noodle dish.
This Blogger's Books and Other Items from...
FOLLOW HUFFPOST