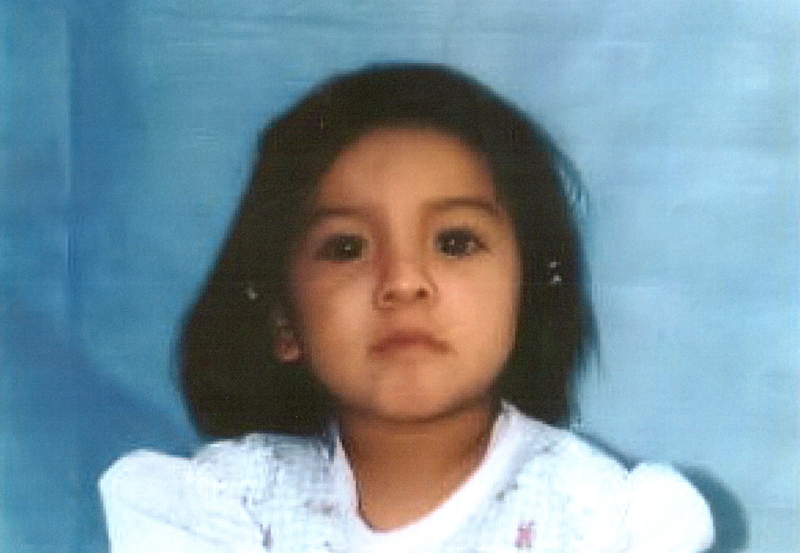 Anyelí Liseth Hernández Rodríguez, kidnapped November 3, 2006
Unprecedented news from Guatemala: A Guatemalan court has ordered La Procuraduría General de la Nación (PGN, or Attorney General's Office) and the Ministry of External Relations to work with the U.S. Embassy to "locate and retrieve" a child adopted to Timothy and Jennifer Monahan of Missouri in 2007 under the fraudulent name "Karen Abigail López García." The court, Juzgado Constituido en Tribunal de Amparo, also ruled for the girl's passport to be annulled and for her birth certificate to be cancelled, based on the fact that the identity of "Karen Abigail" seems to have been created for the sole purpose of facilitating an illegal adoption.
The judge, Angelica Noemi Tellez Hernández, also issued the following orders for the adoptive parents:
"... los señores Timothy James Monahan y Jennifer Lyn Vanhorn Monahan, para cual se les fija el plaze de dos meses, contados a partir de que se encuentre firme la presente sentencia y debiendo tomar en cuenta el interes superior de la niña, bajo apercibimiento de que en case de incumplimiento, se les impondra una multa de tres mil Q, sin perjucio de las demas responsabilidades en que pudieron incurrir; y se ordenara la localizacion de la nina por medio de la Policia Internacional- INTERPOL."
Basically, she's given the Monahans a deadline of two months to respond, counting down from the date of the ruling, July 29, 2011. If they don't cooperate, a fine of 3,000 Quetzales (about $389) will be imposed, and the Guatemalan authorities will "order the location of the girl through the International Police, INTERPOL."

Erin Siegal is an investigative journalist and author of the forthcoming book (October 2011) Finding Fernanda, a real-life drama about fraud and corruption in international adoption between Guatemala and the United States.
SUBSCRIBE AND FOLLOW
Get top stories and blog posts emailed to me each day. Newsletters may offer personalized content or advertisements.
Learn more