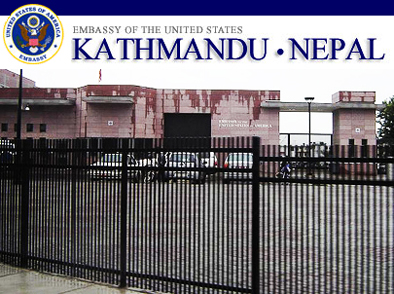 Photo © Tom Krymkowski
Exclusive State Department internal cables

from Freedom of Information Act requests

Children abducted from their families for international adoption, so that middlemen could profit from Westerners' cash. Families that left their babies temporarily with a child welfare center during times of illness or financial distress--only to discover on returning that, to their horror, their children had been sent away forever to Spain, Italy, or the U.S. A "demand and supply" effect: when international adoptions were suspended, reported "abandonments" drop. Fees that suddenly increase without rhyme or reason--unless orphanages needed more cash for bribes or just out of greed.
That's what the U.S. Embassy in Kathmandu was seeing between 2006 and 2008 when it checked into how children had become available for U.S. citizens to adopt, as documented in official internal cables received by the Schuster Institute for Investigative Journalism in response to Freedom of Information Act requests.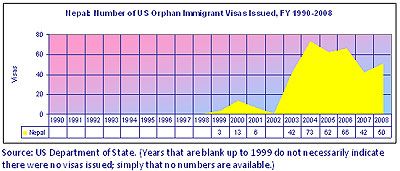 During 2006, the first year of the U.S. investigation, 394 children were adopted internationally from Nepal; 66 of them by Americans. In March 2007, because of allegations of rampant corruption in orphanages and adoption agencies, the Nepali government halted international adoptions. Even after Nepal allowed international adoptions to resume in early 2009, the U.S. government found that fraud and corruption persisted, causing such concern that the U.S. State Department suspended all adoptions from Nepal in August of 2010.
Across Nepal there are some 15,000 children in orphanages but 60 percent have living biological parents and as many as 80 percent have families.
Biological parents are not provided with accurate information on the adoption process and informed consent is not sought or documented.
When Nepal opened to intercountry adoption there was only one state-run facility, Nepal Children's Organization (also known as Bal Mandir), sending children to be adopted abroad. As of May 2007 the number had grown to 47 orphanages.
Only four out of every 100 orphaned children are adopted by Nepalese families due to legal, sociological and cultural barriers to domestic adoption.
GON monitoring of children's homes is not systematic; absence of monitoring puts children at risk of abuse. Fifteen percent of children's homes are not registered with the GON and thus evade inspection and monitoring.
Quality of care and protection in many children's homes is substandard and not provided in the best interest of the child.
The demand and supply effect is illustrated by the fact that the number of child abandonment notices published in Gorkhapatra newspaper (a GON prerequisite for a child to be declared an orphan) drastically decreased after the suspension took effect in May 2007.
SUBSCRIBE AND FOLLOW
Get top stories and blog posts emailed to me each day. Newsletters may offer personalized content or advertisements.
Learn more