This article originally appeared on PSFK.com
The folks behind the TapIt Water initiative are taking the 'convenience' excuse out of the case for bottled water. Combining popular mobile technologies and grassroots on-the-ground efforts, the program connects empty-canteen-carrying water seekers with cafes and restaurants who offer good, clean, NYC tap water at no charge and with no dirty you-need-to-buy-something looks.
Cafes sign up to be TapIt Partners, supplying their location and how they plan to make water accessible. Users can then log onto the site, or access its search and mapping features via an iPhone or Smartphone application, ...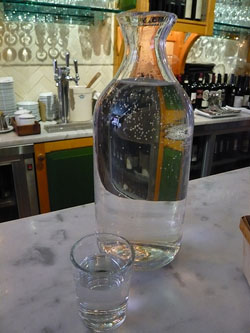 To continue reading this article, please visit PSFK