Venice, and the Abbot Kinney district in particular, has transformed into a vibrant hot spot in recent years, and some of the credit belongs to Joe's Restaurant. Long before the neighborhood became fashionable, and before farm-to-table dining became ubiquitous, Executive Chef/Owner Joe Miller was treating guests to some of the best dining the city had to offer.
On Sept. 17, Joe's celebrated 21 years of business, having survived the Northridge earthquake, the L.A. riots, 9/11 and an explosion of copycat restaurants. In October of 2008, the restaurant received a Michelin star, ranking it among the top restaurants in the world.
Today, Joe's is still going strong, keeping up with the times and creating the delicious meals using only fresh, quality ingredients. They're open for lunch and dinner, as well as a top-notch brunch. Happy Hour isn't much more than that, however, and check the calendar first to make sure it's a Happy Hour day (Tuesday through Thursday, and Sunday).
The beet salad is as tasty as it is pretty. (Photo by Scott Bridges)
From the moment you walk in the door, you feel the casual beach vibe. The bar feels like a local hangout, except that the drinks are better quality. There are about a dozen specialty cocktails, which incorporate the best techniques and ingredients of modern bartending. The place feels like a dinner party at a friend's home, only with red leather chairs and white table cloths. The dining rooms are small enough that it doesn't get too loud or uncomfortably crowded.
Wine manager Mark Sparling has put together an ample and well-balanced wine list, featuring both New World and Old World varieties. There is something on the list for every palate and pocketbook. Joe even has his own private label.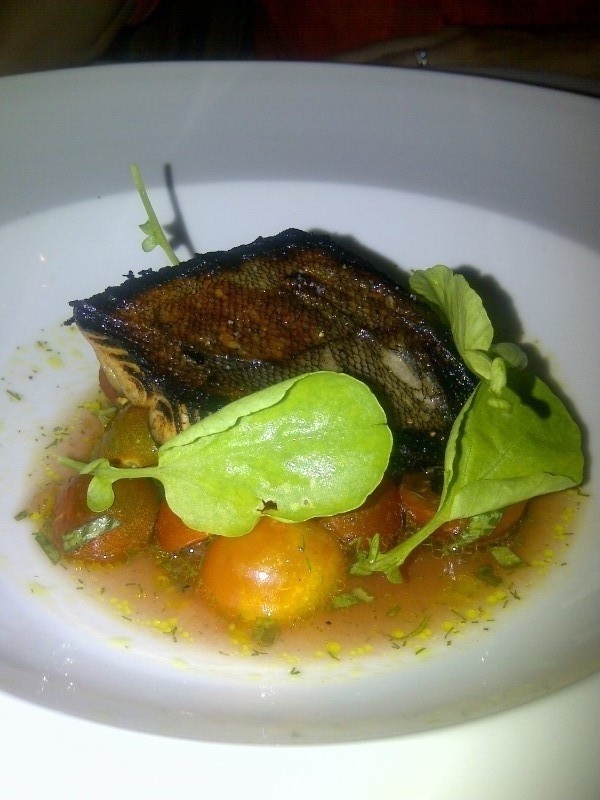 Joe's selection of fish entrees is impressive. (Photo by Scott Brides)
The menu reads like a farmers' market shopping list. I hardly know where to begin. One easy piece of advice I can offer, is let Joe make it easy for you -- try the chef's tasting menu or the pre-fixe menu. You can't go wrong.
Highlights of the menu include the terrific octopus salad and the beet salad, for starters. The charred mackerel in eel sauce is delicious, as is the salted cod with cherry tomatoes and basil. You also can't go wrong with the roasted monkfish. If you like fish, you'll love Joe's.
I also have to recommend the porcini mushroom ravioli -- it's a little piece of heaven.
I wanted to like the braised pork more than I actually did, but at the same time, I was pleasantly surprised by the lamb with mole sauce -- prepare to have your taste buds blown.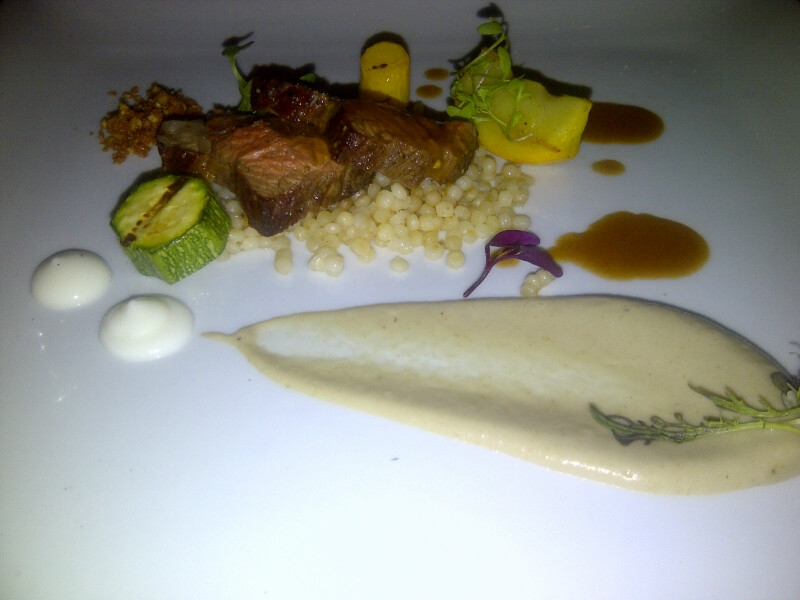 The lamb portions are small but the flavor is enormous. (Photo by Scott Bridges)
And of course, the desserts are fantastic. The chocolate crunch cake is reason enough to visit. Do yourself a favor and pair it with a 10- or 20-year-old port.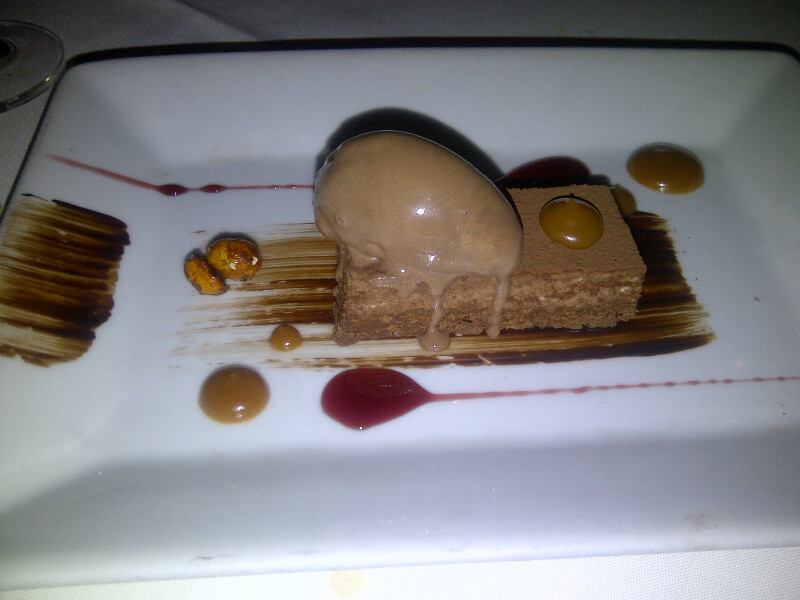 There's nothing quite like Joe's chocolate crunch cake. (Photo by Scott Bridges)
Reasonably priced valet parking is probably the best bet for drivers, as street parking is difficult. But if you have the opportunity to bike ride, take it - it's the ideal way to see the neighborhood, and there's a bike rack out front of the restaurant.
After 21 years, Joe's is still one of the top restaurants in town. If we're lucky, it'll still be here in another couple of decades.
SUBSCRIBE AND FOLLOW
Get top stories and blog posts emailed to me each day. Newsletters may offer personalized content or advertisements.
Learn more