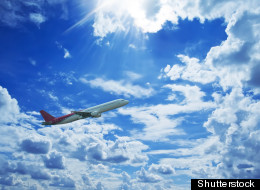 Okay. You've been traveling for years. You've done the hard work racking up thousands of frequent flyer miles. Maybe you even opened up a credit card or two.

Now that you've got a sizeable pot of frequent flyer miles, you've got to figure out what to do with them.

It's easy to get caught in the trap of hoarding miles without ever developing a plan to use them. A few thousand miles for a flight here, a credit card sign-up bonus there. Before you know it, you've got more than enough miles for a free trip.

But how do you squeeze the most value from your miles?

In general, using miles to book international trips gets you far better value than spending them to fly around the continental U.S. Obviously there are exceptions. Not everyone wants to travel abroad, or perhaps you need to fly across the country for a wedding soon and tickets are over $500. But as a rule of thumb, if you're planning to fly abroad anytime in the near future, you'll get far more bang for your buck by saving your miles for international flights. Here's why.

Say you're deciding how to use 30,000 American Airlines miles and you've got it narrowed down to one domestic location (Chicago) and one international (Lima, Peru). 30,000 miles is enough for a roundtrip flight to either location, but look at the difference in value. Flying from New York to Chicago for the second week of September costs either 25,000 miles or $188, which means you're using 133 miles-per-dollar that you would have spent otherwise. Flying to Peru, on the other hand, costs either 30,000 miles or $883 (34 miles-per-dollar). In this case, you get nearly four times the value from using frequent flyer miles to fly abroad than domestic.

If you need a bit of inspiration for where to go, check out the slideshow below of 12 possible trips that are extraordinarily good value for your miles.
(This article was excerpted from Scott Keyes's new e-book How To Fly For Free: Practical Tips The Airlines Don't Want You To Know)
Top 12 Best Value Trips for your Frequent Flyer Miles
Take a trip down to the land of the giant tortoises. Swim with sea lions, explore with iguanas and see where Charles Darwin cut his teeth for just 35,000 American Airlines miles.

The possibilities are endless in Europe, whether you're a city-hopper (e.g. Paris or London), a nature-lover (e.g. Swiss Alps or Scandinavian fjords) or a history buff (e.g. Rome or Germany or anywhere really). Be careful though. To get there for just 35,000 US Airways miles, you'll need to travel in January or February. For any other time except the summer, your best bet to reach Europe on the cheap is 40,000 American Airlines miles.

Traveling to the Caribbean during Hurricane Season is always a gamble, but unless you get unlucky and bad weather hits, you'll have the beaches virtually to yourself. Get there for 25,000 US Airways or American Airlines miles during the fall, or 35,000 anytime year round on Delta and United as well.

Whether you get your kicks from technological extravagance or world class dining, you'd be hard-pressed to find a better vacation spot than Japan. Take a trip to the Land of the Rising Sun anytime between October 1 and April 30 for just 50,000 American Airlines miles.

Tan in Rio de Janeiro or trek the Inca Trail. Just 20,000 Starwood Preferred Group points will take you to Bolivia, Brazil, Colombia, Ecuador, Peru or Venezuela.

Even from East Coast, you can escape to Hawaii's sandy shores for just 35,000 American Airlines miles in fall or winter. For other carriers (Delta, United and US Airways), the cost is 40,000 miles.

Getting to Africa is usually prohibitively expensive, but not if you use U.S. Airways miles. For 70,000, you can meander around the cliffs of Cape Town, head out on a safari in Kenya or hike your way up to the snows of Mount Kilimanjaro.

If you're looking to really get away (or really relax), look no further than the South Pacific. For just 70,000 United miles, you can treat yourself to rolling waves and swaying palm trees in Fiji, Tahiti, or any island in Oceania.

Check out Mayan ruins, Costa Rican rainforests or the Panama Canal for 30,000 American Airlines miles between January and June or September to November. On Delta, United or U.S. Airways, it'll cost you 35,000 miles.

Marvel at the lavish urban scenery in Dubai, float in Israel's Dead Sea or see Jordan's ancient ruins of Petra anytime year round for 80,000 Delta or United miles.

Australia and New Zealand are little more than wistful dreams for most budget travelers, with airfare typically over $1,000. However, 75,000 American Airlines miles is all that stands between you and a Southern-hemisphere adventure, complete with kangaroos, koalas and sharks-a-plenty.

American Airlines offers an Explorer Award where the number of miles you pay varies depending on the distance you travel. You can design your own once-in-a-lifetime trip around the globe, flying a distance up to 35,000 miles with up to 16 stops for 140,000 American Airlines frequent flyer miles.