Mention Colombia to Americans and "cocaine" is probably the first word that will spring to mind. Next might be "communist," as in the longtime insurgency. But "classical music" definitely isn't the third c-word association.
Yet the International Music Festival in the coastal resort city of Cartagena just completed its fifth sold-out season with stars of the classical world flying in for a joyous celebration of Johann Sebastian Bach's work. Even those who aren't hardcore classical buffs would enjoy a few days of heavenly music while exploring the Old Town of this colonial capital.
But what about the cocaine cartels and armed rebels? In recent years, they've been pushed into faraway jungles so that Bogota, the Colombian capital, is now about as safe as Chicago. Cartagena ("carta-hey-nuh") was always a safe neutral zone anyway and remains one of the hemisphere's best-kept travel secrets, with wonderfully-restored 17-18th century buildings, a beautiful tropical setting, and a lively dining and club scene.
Which is why musicians tend to beg to come back each year to play at the music festival, even those from elsewhere in Latin America, where support for classical music education in schools is high and the level of popular interest is shown by the massive turnout for the festival's outdoor events. This ought to be embarrassing for those of us from the United States, where symphonies and opera companies struggle to survive.
My wife and I went to the fourth season in January 2010, which had a Mozart theme, and we were swept away by his inspired masterpieces, such as the "Jupiter Symphony" and the "Requiem." But we were also excited by the regional composers, who have combined the European tradition with Latin sounds.
We stayed at the five-star Hotel Charleston Santa Teresa, where standard rooms run $250 to $400. There are lots of good hotels in the area, but it's always hard anywhere in the world to find one where you can get a combination of very comfortable beds, a quiet location, and easy access to where you want to go at a reasonable price.
The hotel's restaurants are good, but we, frankly, had no interest, since we're on diets and South American cuisine can be had in any major U.S. city. Nor do we like to spend much time shopping--we have enough stuff already. And coming this far to lie on the beach strikes us as the ultimate waste of time.
We travel to places we're never likely to return to in order learn about their culture and history and Cartagena has plenty of both (for a helpful overview check out www.Colombia.travel). The second morning we were there, we joined a tour arranged by the hotel, which first took us to what was the largest fort ever built by the Spanish, which guarded the treasure collected from all over their American empire to take back to Madrid.
The Gold Museum of the Zenu was our favorite part because of its impressive artistic creations, including 2000-year-old mythical beasts carved into pendants. The film in English explaining the displays is excellent.
Another delight was the Emerald Museum (there are several similar places and all are said to be interesting, so just ask what is nearby). Colombia is the source of 65 percent of the world's emeralds and 90 percent of the best stones. The process of turning the raw minerals into gems that show their inner fire is fascinating. Prices in the U.S. for emerald jewelry tend to be two to three times higher and the Colombia government will rebate the 16 percent sales tax at the airport.
You don't really have to go to a shopping district to buy local crafts, since there are street vendors and shops everywhere featuring colorful woven handbags, flutes, scarves, hats, and the like.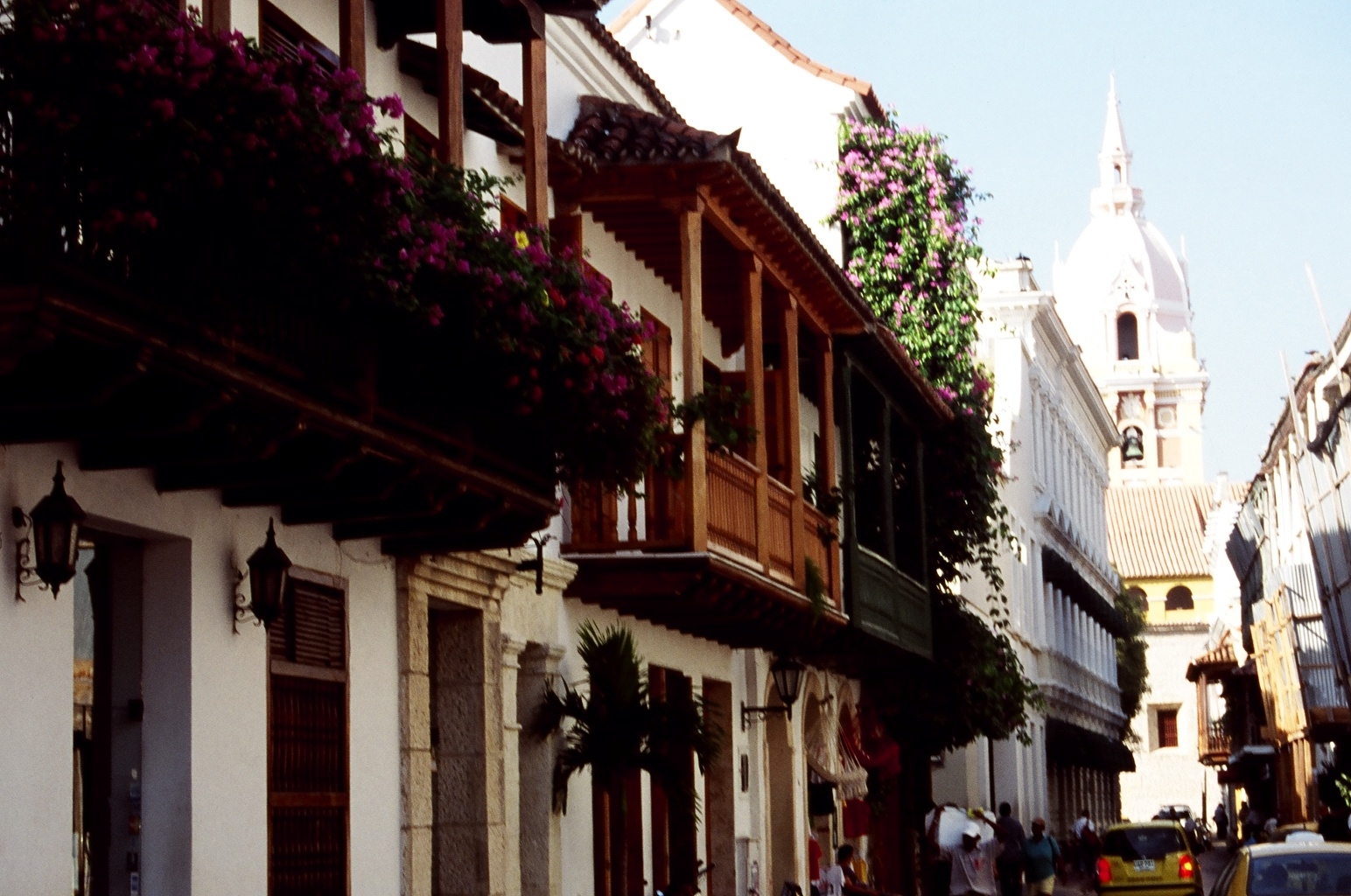 The Palace of the Inquisition has imaginative displays of the instruments used to torture confessions out of those suspected of witchcraft and the tools to execute the "guilty," as well as exhibits on the slave trade that once thrived in Cartagena.
A bit more contemporary and pleasant is the surprisingly good Museum of Modern Art. Unlike too many of this type of institution in the U.S., this had a fair number of works by quite talented and original artists.
You can't visit Colombia without trying its coffee, even if you aren't much of a regular coffee drinker (and don't ask about Starbucks, which not surprisingly has no presence). We went to a coffee-tasting event on a hotel rooftop one afternoon, where samples from organic family farmers tasted quite naturally like they were flavored with hazelnut or chocolate.
After an outdoor concert one night, we dropped by a couple of the salsa clubs, and you can find the best by asking locals (we were too tired to dance, but it was fun to listen and watch). These don't open until around 11 p.m., so take a siesta before going out (there are also buses that will take you to several clubs to party into the wee hours).
As far as we could tell, the only violence in Cartagena is when someone gets too drunk at a local bar and even then you'd probably be much safer there than staying at home. And it's definitely worth the effort to treat yourself to maestros playing the most powerful music every composed.
SUBSCRIBE TO & FOLLOW LIFESTYLE
HuffPost Lifestyle is a daily newsletter that will make you happier and healthier — one email at a time. Learn more