Tonight was the first White House Correspondents' Association Dinner to take place during the new Obama Administration. As with all WHCADs, the mix of Beltway media personalities and Hollywood types was jarring but fun. Here are some snapshots. Your own hostess with the mostest, Arianna Huffington, was there, and makes an appearance in my photos...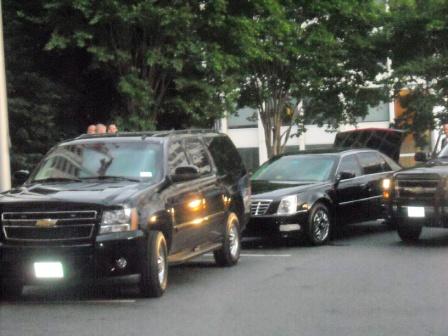 Lots of SUVs and limos and stuff...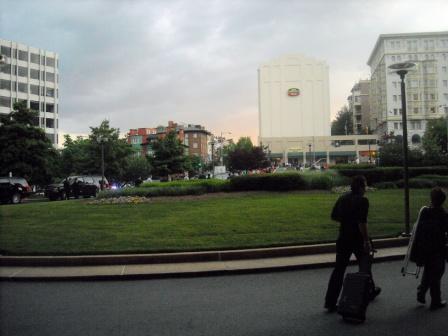 You can barely see it, but the Code Pink ladies were protesting the whole thing...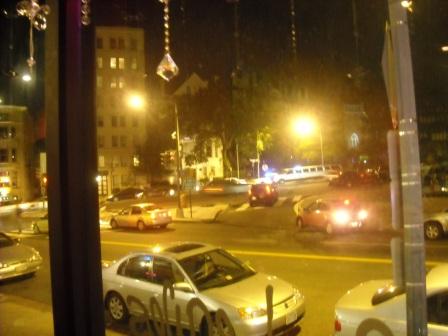 The view up Connecticut Avenue from Florida Avenue, while having some eggrolls before the shenanigans began...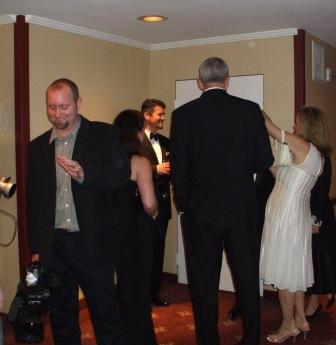 Alaska's "First Dude," Todd Palin....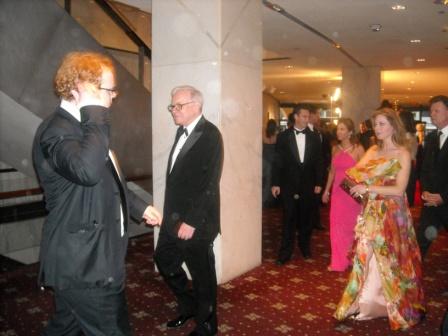 Warren Buffett...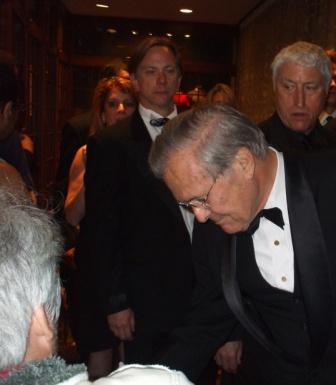 Another deadender, not sure why they all showed up... Don Rumsfeld...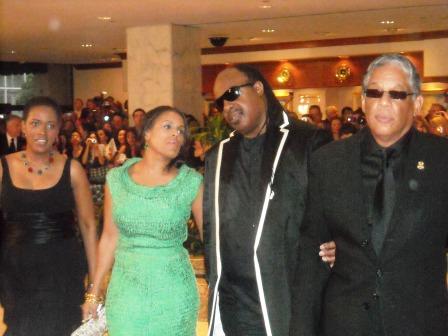 Stevie Wonder...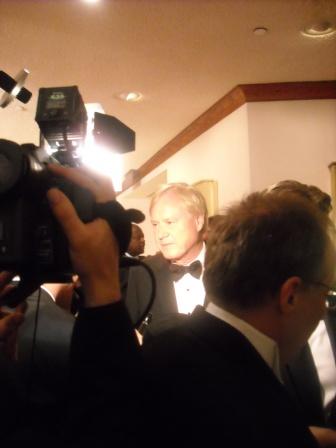 Chris Matthews...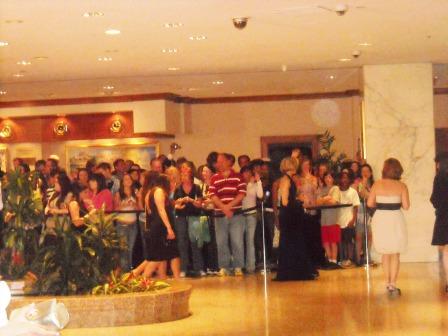 The tourists and stuff watching the red carpet show...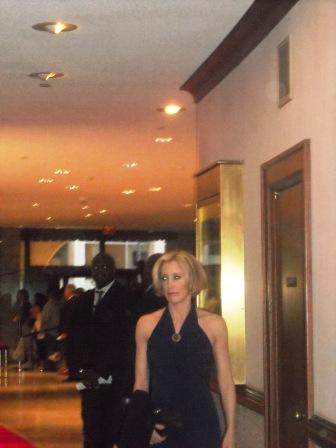 Felicity Huffman...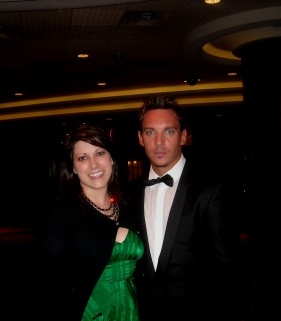 My friend Sarah with Jonathan Rhys-Meyers, a real gentleman...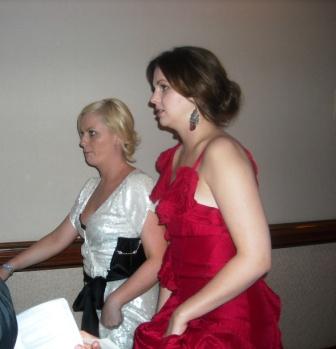 Amy Poehler, whose husband Will Arnett had just walked by with Jason Bateman, but my camera's too slow...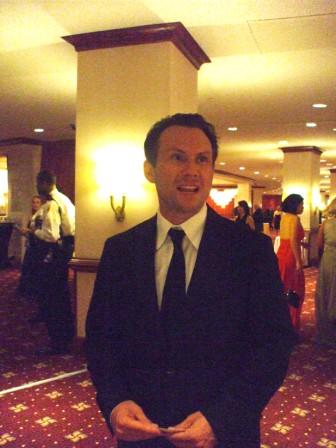 Christian Slater, very short...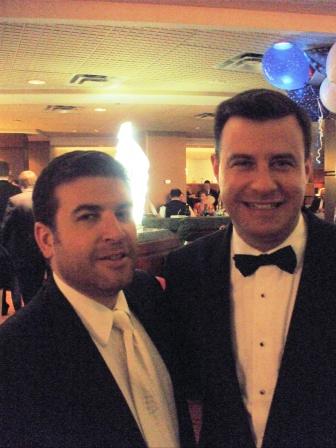 I and David Shuster of MSNBC...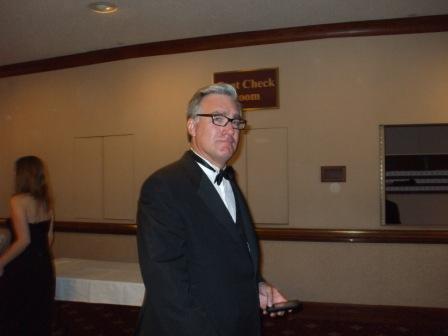 Keith Olbermann...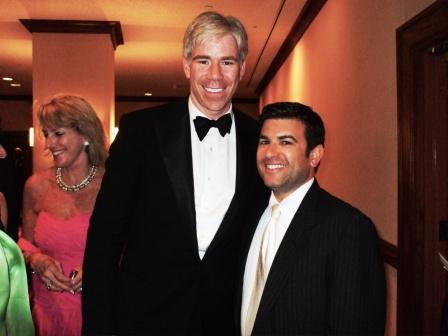 David Gregory, so very tall...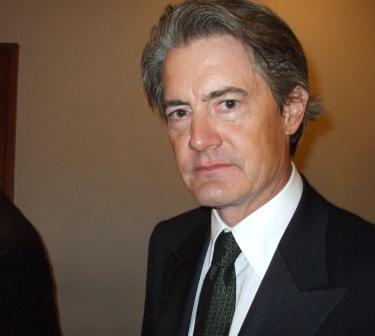 Kyle MacLachlan...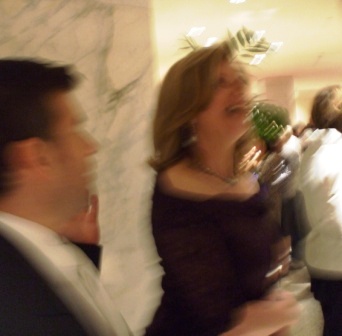 I and Arianna...
David Brock, Rick(y) Schroeder (!!!)...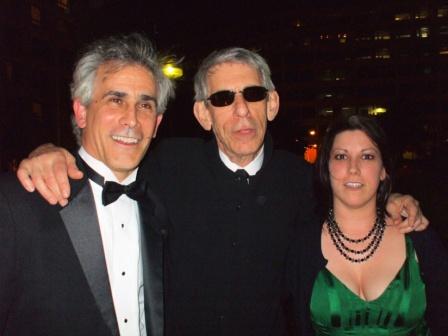 David Corn, Richard Belzer, Sarah Chamberlain...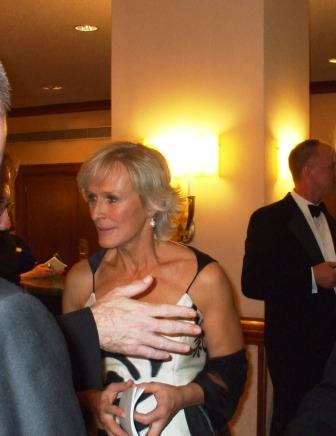 Glenn Close...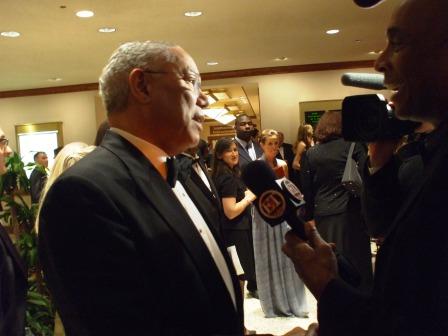 Colin Powell...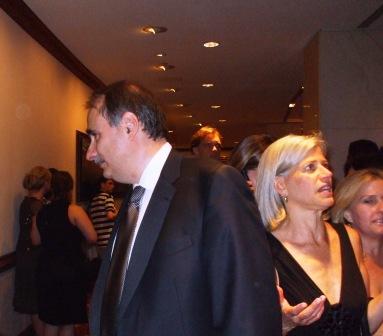 David Axelrod...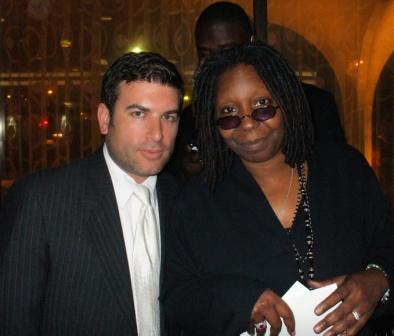 I and fellow Scorpio Whoopi Goldberg...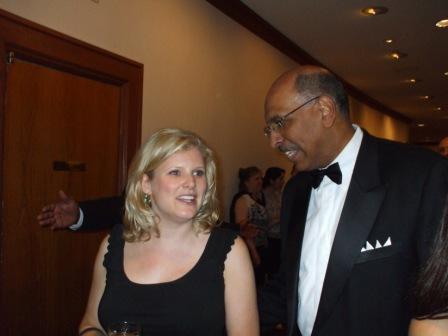 Your boyfriend, Michael Steele...
Follow Scott Shrake on Twitter: www.twitter.com/storyleague