"It's been a long, a long time coming / But I know a change gonna come / Oh, yes it will" ~ Sam Cooke
In reverse chronological order, here are scenes from Election Night 2008 in Washington, D.C., as captured by the camera of your humble Ultimate Washington Insider...
At the intersection of 18th Street and Columbia Road in Adams Morgan, police cars sent out in case of either outcome...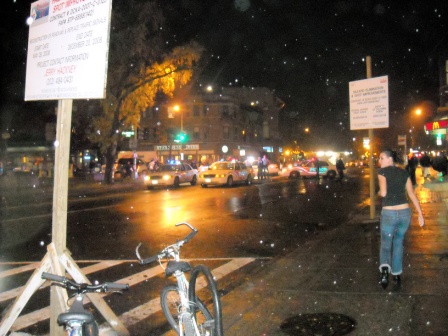 Further pandemonium on 18th Street, always a party street, but this Tuesday was like a weekend night times 10...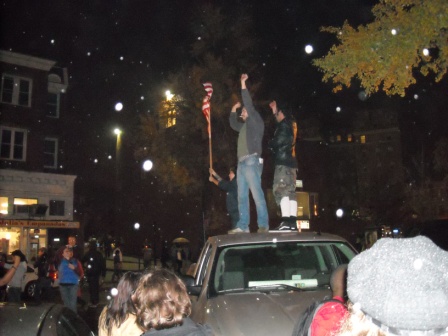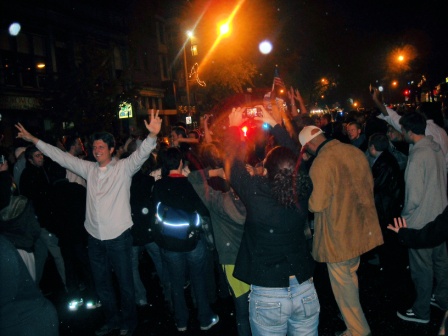 At 14th and U Streets, epicenter of the 1968 riot, a different kind of tumult 40 years later...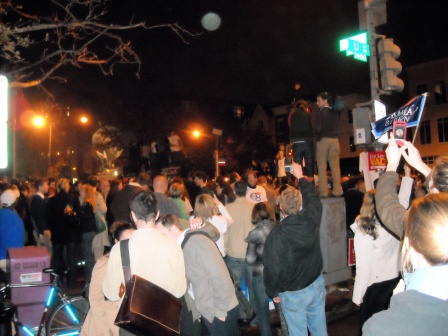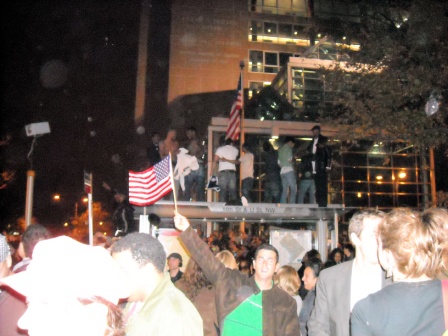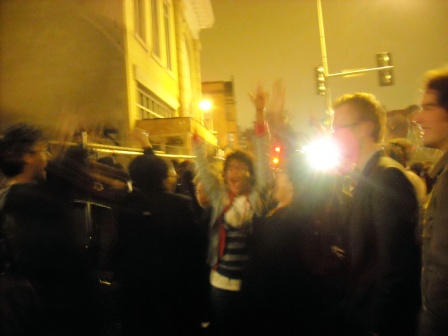 From inside the bar/restaurant Marvin, at 14th and U, we heard the first screams of joy and the symphony of car horns that went on all night...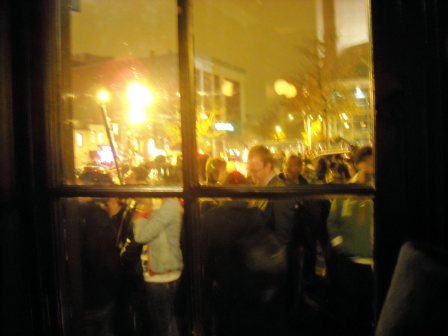 We had champagne...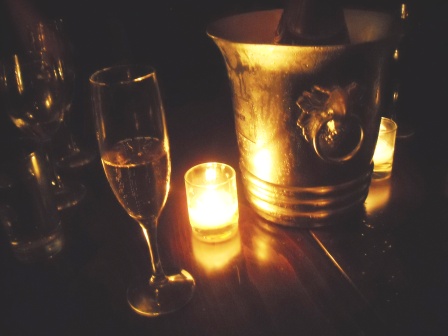 ... with the chef and the owner ...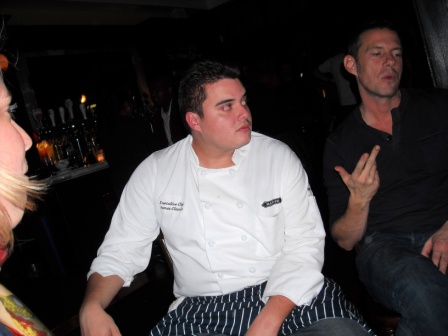 ... and the vivacious Tien ...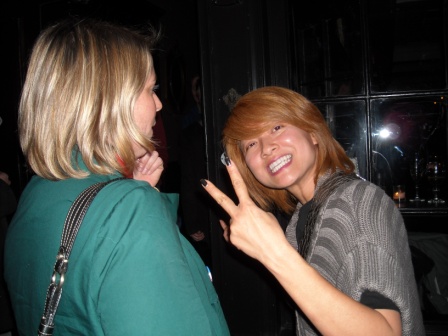 ... who captured my exuberance ...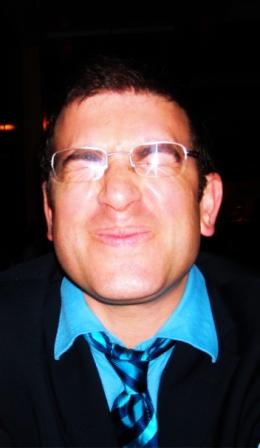 We started the night with a viewing party (one of about a thousand in D.C. last night) thrown by Yelp at Darlington House ... Here's me with Kevin, the impresario of the evening ...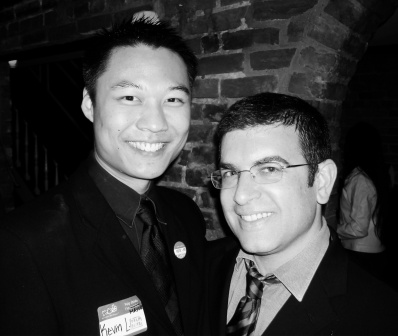 Here's some folks coloring in the states blue and red as they "went" that way...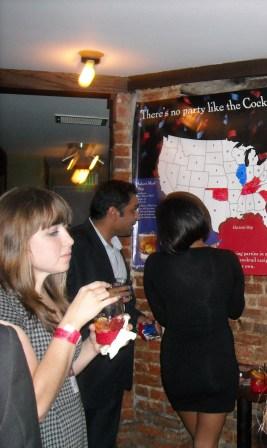 And as we all know now, enough of them went blue to give us the great day we are enjoying today.
Thank you, America!