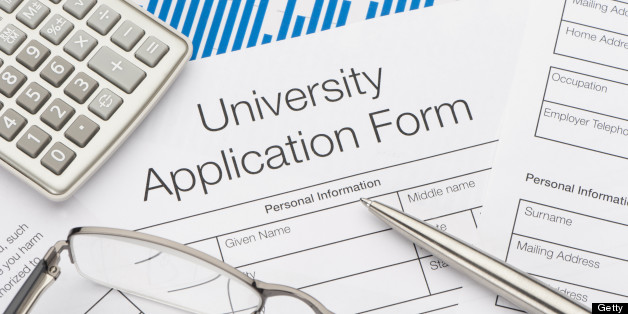 The college application is more than simply what schools use to determine whether or not you'll be enrolled.
In fact, completing the application can be thought of a test, all on its own.
By that, I mean... schools are "testing" you on your ability to follow instructions, pay attention to detail, and plan ahead.
That's why our Education Team has put together some of the biggest mistakes to look out for and avoid in the application process.
College Application Mistake #1: Not following directions.
Be sure to complete each application thoroughly, read through it several times, and have a friend, counselor or our Educational Department review it. One of the biggest errors we see is when students provide unnecessary information or no information at all -- so be sure to follow the rules.
Another common mistake is forgotten signatures--sometimes the signature gets overlooked if it is on the back side of the form. So be sure you sign and date the form. What's more -- know the deadline, and submit your application well ahead of it.
College Application Mistake # 2: Getting too much help on your application.
Remember, admissions professionals have seen it all, and they'll most likely know if parents or others helped out with the heavy lifting. For example, does you admissions essay sound more like the work of a 45-year-old than a 17-year-old?
Advice is fine, but the work should belong to the student.
College Application Mistake #3: Using the "wrong kind" of email address.
Be sure to use a professional sounding email address -- rather than a "fun" email you might use with friends. And while we're on the topic of email, make sure you check yours regularly! When you give a college your email address, it means they're going to use it.
College Application Mistake #4: A weak application essay.
High test scores, good grades, and activities aside, the essay is your child's chance to really stand out in a crowd. Make sure the essay is unique. The best rule of thumb is for your student to write it in his or her own voice... sharing something that is both personal and thoughtful about them.
College Application Mistake #5: Social media blunders.
Questionable remarks and photos can be an admissions killer. Be sure there are no references on any social media sites that may be perceived negatively in terms of chances of admission. Make sure Facebook, Twitter, YouTube, and any other internet information about your child is clean of any questionable content.
College Application Mistake #6: Not following up on your application.
For example, if you've applied online, you should receive confirmation that the school received it. That could be by email, Web response, or credit card receipt. Point is, if you haven't gotten confirmation, it hasn't been received.
To Your Success,
Scott Weingold