Is anybody else watching Dick Cheney's speech? He's at the American Enterprise Institute and his podium is right in front of the AEI logo. Cheney's head is in front of the word "Enterprise." The width of the TV screen is only big enough to capture the "TERPRISE" part of the word; and Cheney's head, in the middle, blocks the "PR," leaving only:
Sounds a lot like "terrorize" with Cheney's head right smack in the middle.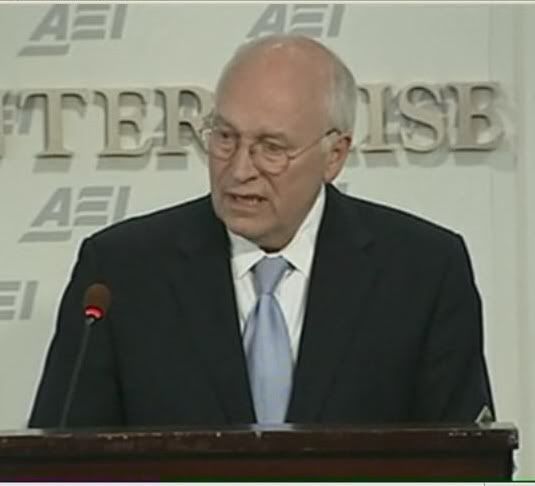 SUBSCRIBE AND FOLLOW
Get top stories and blog posts emailed to me each day. Newsletters may offer personalized content or advertisements.
Learn more