Long gone are the days of the "anonymous Internet" when folks surfed and shared about their deepest fears and struggles under the protective cover of pseudonyms.
Today, building a social media presence equates to constructing a very public and powerful platform to do good, influence public opinion, promote personally significant causes, and, well, change the world.
Or at least that is what our Twitter, Facebook, LinkedIn, Pinterest, YouTube, and other social networks allegedly have the potential to do.
I will confess I usually use my social networks to look at pictures of cute baby parrots (most notably my own), find out when out-of-town friends are going to visit me, and learn what everyone else was doing last Friday night while I was home on my couch watching "Burn Notice" reruns (yet again).
But I have it in me to use my social networks to make a difference... which is a good thing, because February just happens to be a perfect month to mobilize in that direction.
In addition to Valentine's Day and National Dental Month, in February it is traditional to observe National Eating Disorders Awareness Week (NEDAwareness Week) -- an annual event that typically takes place during the last week of February/first week of March.

Since I already got a molar filled (Dental Month, check) and broke up with my longtime boyfriend (V-day, check), I am totally wide open for NEDAwareness Week activities.
What is most exciting about NEDAwareness Week when it comes around again each year is to see how many people are willing to "go public" with their personal recovery stories. Some people open up for the first time EVER because they know it is a chance to do pure good -- to let someone else who is suffering know they are NOT alone, to offer HOPE, to give back, to pay it forward.
This month-long event invites participants to leverage the power of social media to heighten awareness of eating disorders issues, raise funds to support the work of two national nonprofits, connect recovering people across the country with help and support, and celebrate recovery wherever it is found.
You can join in any time during February -- the final day of the NEDAwareness Week Virtual Walk is March 1.
P.S. I spent 15 years battling anorexia and bulimia. I've now been in strong recovery for at least that many years. Yet I never, ever take my recovery for granted. I never forget how hard it was to believe I would ever be free from my eating disorder, how alone I felt during much of my recovery battle, and how grateful I was for the support of mentors and friends along the way. All that to say -- if you do choose to participate in any way, you have my deepest gratitude way in advance!
If you're struggling with an eating disorder, call the National Eating Disorder Association hotline at 1-800-931-2237.
For more information, click here.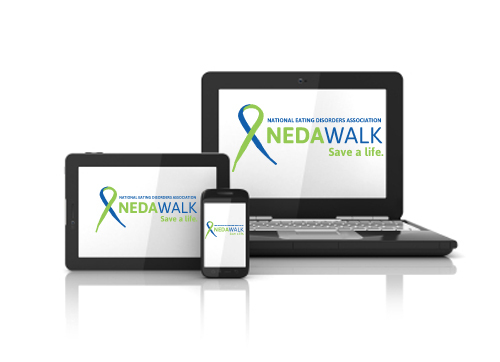 This Blogger's Books and Other Items from...
FOLLOW HUFFPOST