Governor Palin did her part to defeat the initiative as well. She approved the use of public money and ordered the Alaska Department of Fish and Game to publish a 26-page full color pamphlet called "Understanding Intensive Management and Predator Control in Alaska." It circulated through newspapers statewide and was mailed to tens of thousands of Alaskans just days before the election. The pamphlet emphasized "how well the current system is working." Jim Marcotte, Director of Support for the Board of Game, said the pamphlet was not meant to influence voters-Really? Spending public money to tell Alaskans that the Aerial Wolf Control Program is necessary to protect our moose and caribou populations just before a statewide election wasn't an attempt to influence the outcome? The fear machine was in full force. The message was clear: wolves threaten hunters' ability to put food on the table. But the truth was more about putting pelts on a wall.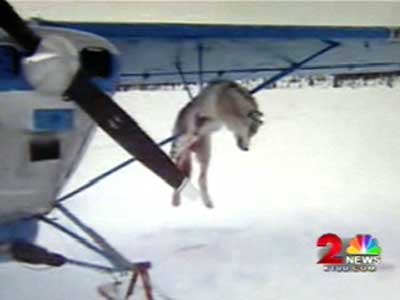 SUBSCRIBE AND FOLLOW
Get top stories and blog posts emailed to me each day. Newsletters may offer personalized content or advertisements.
Learn more