The next time you create leadership training exercises, remember Nelson Mandela.
1. Mandela never lost his dignity. We all know leaders who throw themselves away like obsequious office hunters. Even though he went to jail for 27 years, he never compromised his principles. He never gave up on others' superior potential. He never dismissed people as hopeless. He clung to the possibility that one day, even his captors would grow and understand.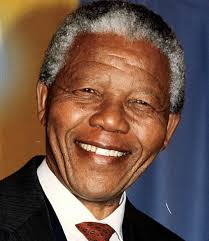 2. He knew that slow progress endures, so he was able to control his ambition.
3. He gave people the space to find solutions for themselves.
4. Mandela allowed each individual to feel a member of the whole.
5.. Those that came to him he accepted; those that did not come, he allowed to go their own way. In this way the people around him could express their opinions openly. He did not have to woo people. By cultivating his own inner strength, those who were meant for him came of their own accord.
Mandela knew how to get people to help him. Do you know how to get people to say 'Yes' to you when you need volunteers and when you are doing nonprofit fundraising? Watch this 3 minute video:

There are more leadership training exercises from Mandela, Churchill, Confucius and others on my website: Joy of Leadership
If you have a tip for nonprofit leadership or fundraising, I'd love to hear from you. Thanks.
This Blogger's Books and Other Items from...
SUBSCRIBE AND FOLLOW
Get top stories and blog posts emailed to me each day. Newsletters may offer personalized content or advertisements.
Learn more