The eight points on a Maltese cross stand for the eight original "langues" or foreign origins of the care-giving Knights Hospitaller of St. John who were gifted the islands of Malta in the early 1500s. They can also stand for eight good reasons to travel to the richly historical country. Add in glorious Mediterranean weather, the compact terrain, the convenient euro currency, the common English language and the appeal of the island mini-republic just 60 miles from Sicily, should be irresistible.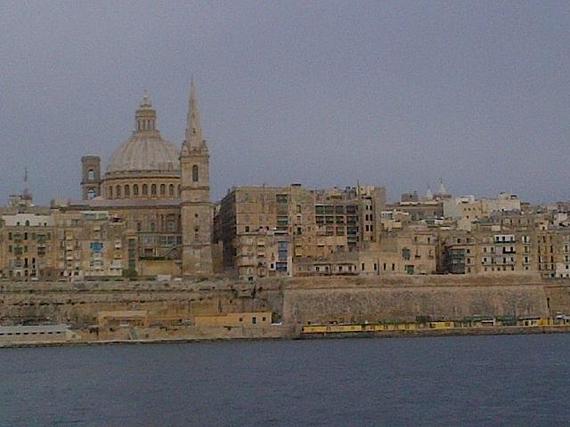 Malta skyline
Design
After a small band of St. John Knights and native Maltese survived the Turkish onslaught of 1565, Grand Master Jean Parisot de Valette engaged architects to design the first city built on a grid plan, easy to defend and allowing sea breeze ventilation. Heavily bombed during World War II, that namesake city Valetta has been rebuilt, lined with residences bearing charming galleria balconies. Currently, noted architect Renzo Piano is erecting a new Parliament Building and overseeing improvement of the massive City Gates.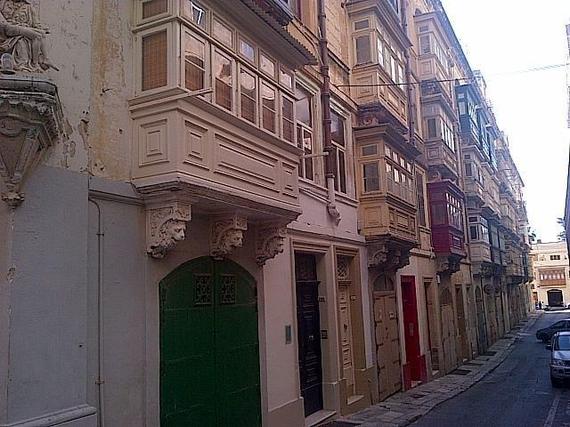 Distinctive gallery balconies overhang Valetta's parallel streets
Monumental Stone
Throughout the islands, picturesque, mammoth fortress ramparts stand as contemporary reminders that stone has played a principle role in the history of the region -- from the huge boulders supporting the world's earliest Megalithic rock "temples," which island residents erected 3000 years ago (preceding the Pyramids and Stonehedge) to the extensive, meandering system of bomb shelter tunnels and niches, which served as refuges in 1941-43 when strategic Malta was the most continuously bombed target of World War II, stone is an integral aspect of the country.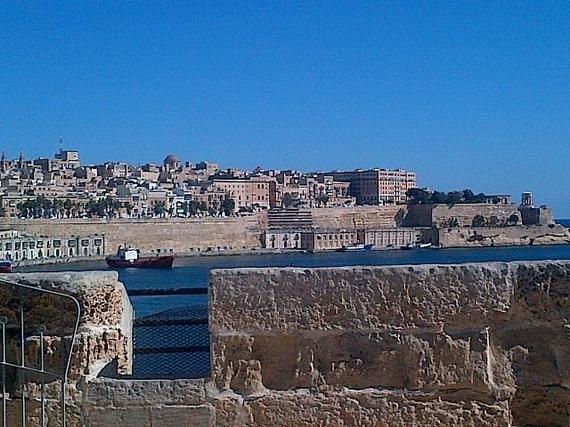 Stone structures dominate Malta's skyline
Omnipresent Sea
Waterfronts lined with outdoor restaurants and apartments outfitted with charming galleria windows overlook marinas filled with private boats and yachts while charming fishing villages offer outdoor seaside dining. The Blue Lagoon and white and red sand beaches lure swimmers and divers to the country's ocean attractions.

Picturesque urban San Julien harbor. Boaters and divers explore the Blue Lagoon
Dining
Capers, sun dried tomatoes, olives, smoky sausage, and ultra fresh caught-that-day fish are among delicacies concocted into pastas and entrees with a local flavor, a happy melange of Mediterranean and mid-Eastern cuisine. Storefront pizzerias sell square slices of pizza for a single euro and bakeries turn out cakes and authentic cannolis. Wines from local vineyards are light and tangy.

Dishes feature Mediterranean herbs and fresh fish
Hospital History
As early as 1574 the Knights of St. John built the Sacra Infermeria, a state of-the-art hospital with it's 500' great hall housing 600 canopied beds, each with its own toilet niche and ventilation duct to the fragrant air of the garden outside. Now transformed into the mammoth Mediterranean Conference Center, it hosted the 1989 summit meeting between President Bush and Gorbachev. British casualties of the Crimean War were brought to Malta for treatment reinforcing the island's reputation as the "Florence Nightingale of the Mediterranean."
War Lore
Known for military might as well as philanthropy, the Knights collected armor, cannons, guns, crossbows, all on view in the informative Palace Armoury. Other museums chronicle daily life doing the World War II when the population fought so nobly that King George awarded the city the George Cross. Every day at Battery Plaza, smartly outfitted soldiers fire the cannons that traditionally mark the hours of noon and 4 p.m.

Underground shelters provided refuge during World War II. Daily cannon fire announces the time
Faith
Converted by St. Paul who was shipwrecked off Malta en route to his execution in Rome, the Maltese people have remained staunchly Catholic -- more than 98 percent of them practice the faith. Each village centers on a church, many of them indescribably ornate and rich in decoration and design. During saints' feast days, Easter, and Christmas, statues of holy subjects are paraded through the streets. Citizens costumed as early Christians, Roman soldiers, martyrs form solemn processions with local band clubs providing music.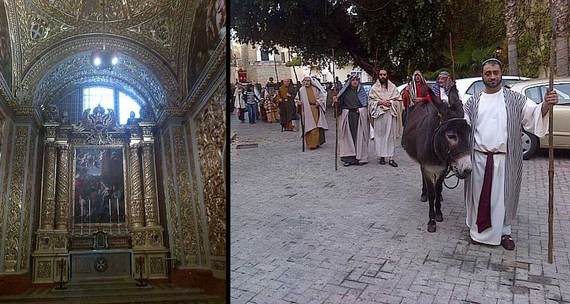 Ornate churches dominate every village. Holiday processions trace religious themes.
Tourist Attraction
Currently gussying up Valetta to be European Capital of Culture in 2018, Malta welcomes tourists with friendly locals, easy public transportation, and a wealth of richly informative museums spanning history from the Neo-lithic caves to the Medieval kingdom, through the trials of World War II. Annual festivals offer Baroque Music, jazz, arts, and the International Fireworks Festival in April.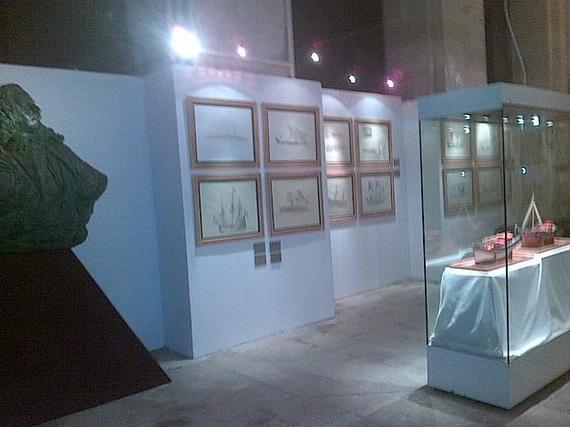 The Maritime Museum features Malta's Mediterranean traditions
Malta How-To
How to get there: Direct flights from London, Rome, Frankfurt, Istanbul.
Where to stay: Resort-style Hilton in San Julian, traditional Phoenicia right outside the City Gate, cozy Hotel Castille within Valetta. Most centrally located on the island is the Corinthia Palace, a villa right beside the Presidential Palace and extensive San Anton Garden
What to eat: Squares of storefront pizza, rabbit stew, the prickly pear Bajtra liqueur.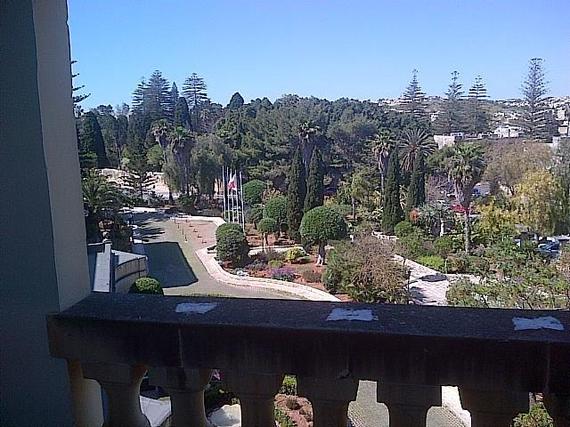 View of mid-Malta from a balcony of the Corinthia Palace hotel