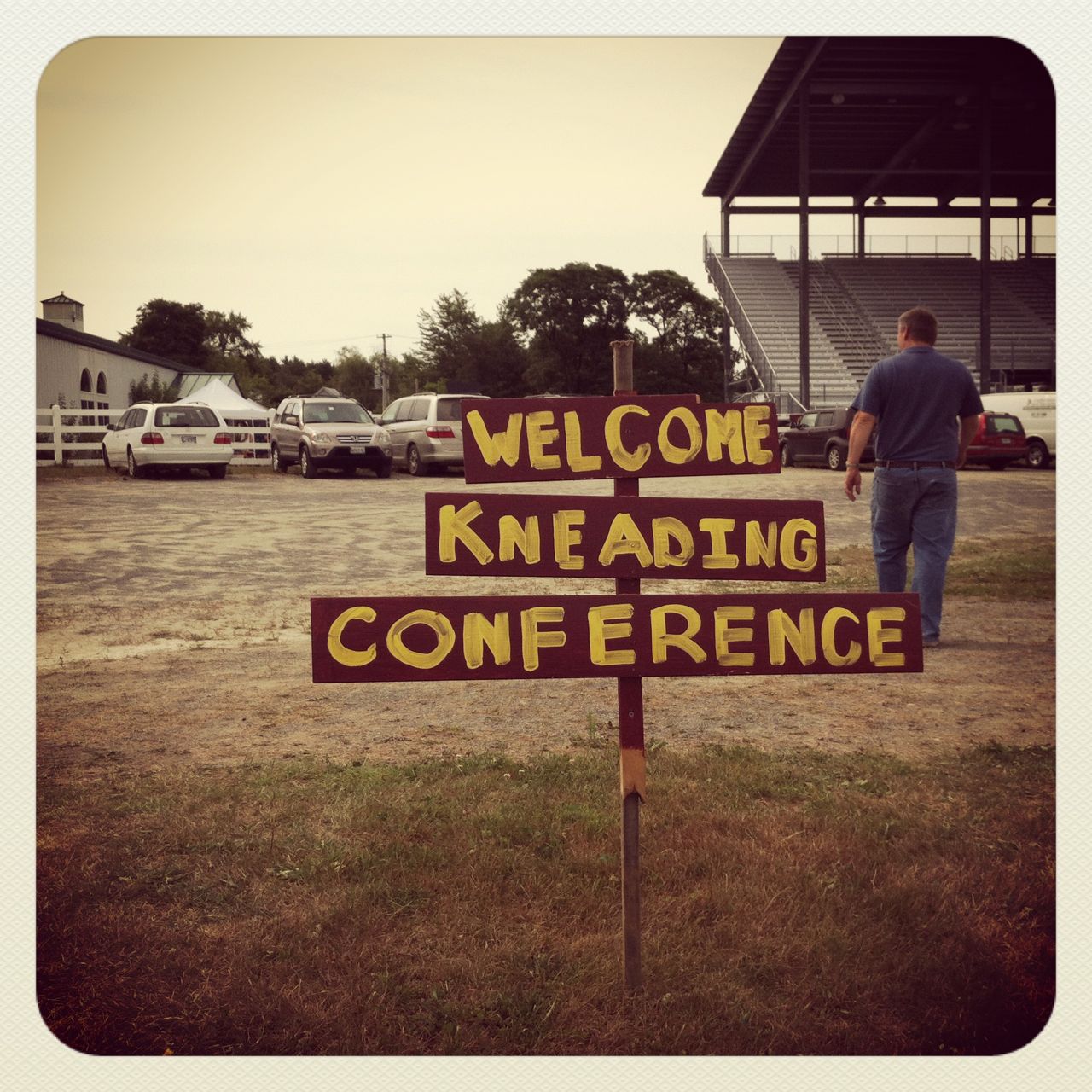 Each summer since 2007, persons with a hungry curiosity about bread and baking have gathered in Skowhegan, Maine to learn more about building a brick oven, wood-fired baking, growing grains, and eating well. For bakers, farmers, homesteaders, and ambitious home cooks unsatisfied with factory-sliced bread the Kneading Conference is a place to share ideas and learn new skills. It is a gathering ground for "bread-heads" as Daniel Rivera, a young farmer from New York, put it on Twitter.
When the Somerset County Jail in downtown Skowhegan was built in 1897, one can be quite sure neither the guards or the inmates they watched over would have ever expected the lockup to be reused as a grist mill project reviving local grain production in central Maine, as well as having the reputation of being one of the country's emerging rural 'food hubs.' Yet, in 2009 thanks in great part to the efforts of Amber Lambke, now President of the Somerset Grist Mill, it became just that.
Over two days attendees have options such as touring the mill, building a brick oven from scratch with heralded mason J. Patrick Manley III of "Masons on a Mission," getting a bit of flour on their hands learning to bake bagels in a wood-fired oven with Master Baker Jeffrey Hamelman of King Arthur Flour, or learning about growing heirloom varieties of corn from Albie Barden, owner of Maine Wood Heat (a wood-burning oven company).
The conference officially kicked off with Richard Miscovich's delivery of the keynote address on Thursday, July 25, 2013. Miscovich has been baking in wood-fired ovens since 1995 and teaches artisan bread making at Johnson & Wales. He talked about "chasing the heat" in live fire cooking, which translates to using the oven for different purposes depending on the heat -- while it's heating up or cooling down don't waste the heat he implored, use it to dry herbs or cook fats. He talked at length about cultural resilience, and setting higher expectations for young people in regards to food. After all, just because a fast food joint sells "apple pie" doesn't mean it is the same thing as the pie your family makes at home from scratch with locally sourced apples.
Highlights from the conference included the presentation "Growing Rice in Vermont" with Linda and Takeshi Akaogi of Akaogi Farm in Westminster West, Vermont and "Loaves and Fishes: Telling Maine's Story with Food" with chef Sam Hayward of Fore Street in Portland, Maine.
Since 2006, Linda and Takeshi Akaogi of Akaogi Farm in Westminster West, Vt., have been experimenting with rice as a potential new crop for wet areas in existing farmland that are unsuitable for traditional agriculture. Through Northeast SARE grants they have developed an organic rice growing system, field trialed rice varieties for cold climates, and conducted production comparisons. Ultimately, their research proved that rice varieties from Hokkaido, Japan tend to be the most adapted to the climate at their farm, and that rice can be grown productively in the northeastern United States with yields of at least two tons an acre. Over the next few years, they will work with the McCouch Rice Laboratory at Cornell University to develop educational materials for organic growers interested in rice production in the northeastern United States.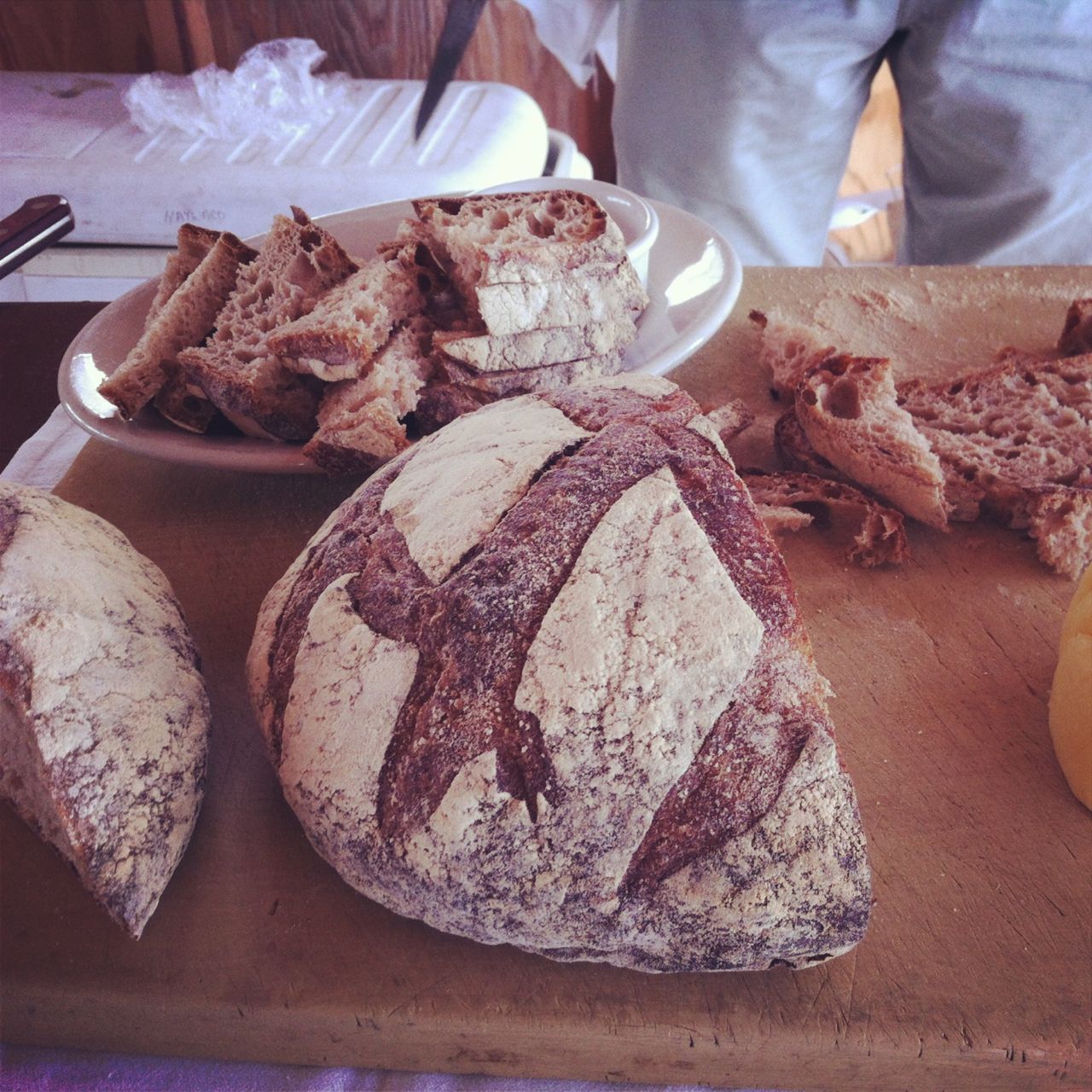 Chef Sam Hayward of Fore Street in Portland, Maine, has been working with local producers for over three decades continuously seeking out locally raised ingredients and integrating them into his menus at the various culinary establishments he has been associated with through the years. He won the James Beard award as the Northeast's best chef in 2004, while at Fore Street, where he has been since opening it in 1999.
In his presentation "Loaves and Fishes: Telling Maine's Story with Food" Hayward shared a new miche ("country bread" or "round loaf" in French) under development at Standard Bakery in Portland, Maine. The whole wheat flour was milled and sifted at the Somerset Grist Mill.
Next up, Hayward offered a raw taste of Hiramasa ("Maine Yellow Tail") that was raised in a recirculating enclosed aquaculture system he described as being less polluted than the conventional net pen farms where fish are being raised in crowded conditions in Maine and Canada. When introduced to the fish at Fore Street, he said they had been out of the water for less than five hours and that their appearance; the red gills, clear eyes, and firmness of the flesh floored him.
As a segue out of a conversation on ecologically informed fish farming, to an introduction on terroir (a French term, often associated with wine, which can be translated as "a sense of place"), Hayward focused on the Maine sea salt he sprinkled on the Hiramasa. He advised that anyone who wants to understand the concept of terroir should taste salt that has essentially been evaporated under the same method from different locations within the Gulf of Maine.
Hayward closed the loop on his presentation by talking about what iconic foods, the whole foods not dishes, one associates with Northern New England. He ticked off lobster, potatoes, and blueberries. However, he said he would add dried beans, clams, rooted vegetables, all berries, mussels, oysters, and apples.